Election disinformation was a 'game changer,' Maricopa County, Ariz., CISO says
Lester Godsey, CISO for the nation's fourth-largest county, told an RSA Conference panel that government cybersecurity teams need to make countering disinformation a core service.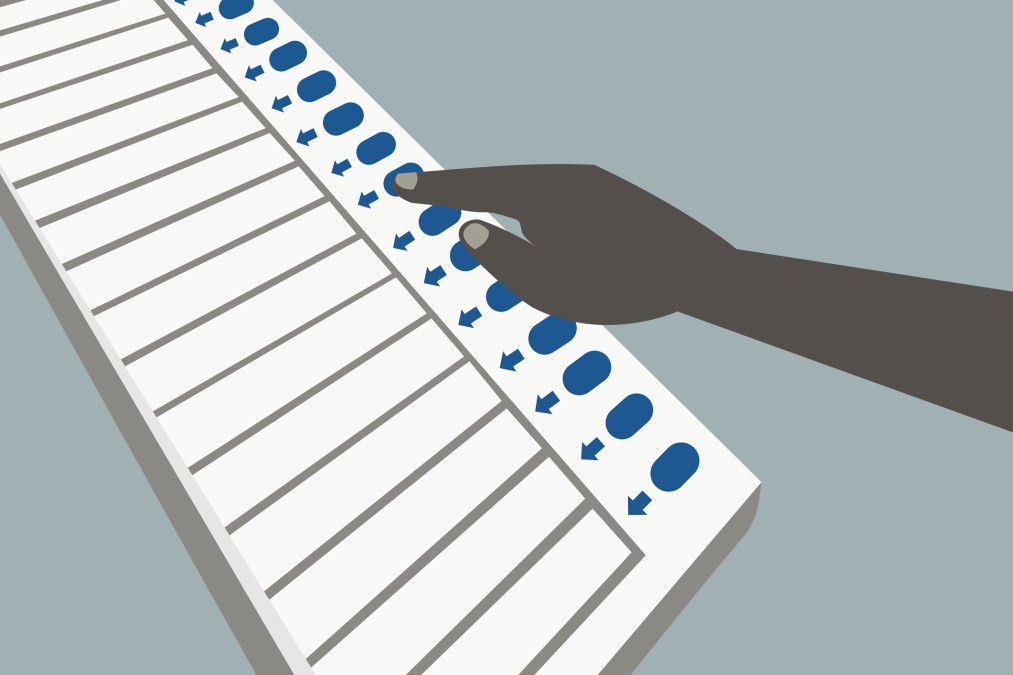 The disinformation campaigns that attempted to disrupt the 2020 presidential election should serve as a reminder to government cybersecurity officials that monitoring social media will be part of their mission going forward, the chief information security officer for Maricopa County, Arizona, said Thursday.
Speaking during an RSA Conference panel on election security, Lester Godsey said that the power of disinformation published with the intent to mislead the public is a threat that will persist.
"Social media disinformation and misinformation was a game changer for us," Godsey said. "From a government perspective moving forward, any cybersecurity team should be adding this to their portfolio of services. I think we are in a new era of additional threats and risks."
As Maricopa's CISO, Godsey is responsible for cybersecurity and data-privacy operations in the nation's fourth-largest county, home to three-quarters of Arizona voters. Arizona gave Joe Biden a narrow win last year that is still being contested by many supporters of former President Donald Trump, despite no evidence of election malfeasance. But the proliferation of online disinformation during and after the 2020 election started to spill into the real world, Godsey said.
'Whack-a-mole'
In the days following the Nov. 3 election, Godsey recalled, people on social-media platforms — including "not your normal and popular platforms" — coordinated caravans to follow around Maricopa County election workers after they left their offices.
"That obviously presented a risk," he said.
Information sharing between state and local election officials and federal agencies was much improved in 2020 over previous cycles, Godsey said, but the prevalence of bad information, sometimes planted by foreign operatives, will still be an ongoing challenge.
While there was no evidence that any foreign adversaries manipulated votes, "they sought to influence our minds," said Cynthia Kaiser, a section chief in the FBI's cyber division.
"We all have to be better consumers of the information we're taking in," she said.
Geoff Hale, the Cybersecurity and Infrastructure Security Agency's lead election security official, echoed Kaiser's assessment.
"At some level, it's a game of whack-a-mole," he said. "On the other side of the equation, Americans are often searching for information. So how do you make sure they have access to the trusted sources in the election sector?"
Sharing with state and local
The panel's speakers praised the impact that organizations like the Election Infrastructure Information Sharing and Analysis Center had in disseminating threat intelligence to election officials around the country. Hale said that work helped repel efforts by foreign government actors.
"Never before have we had the same amount of information pushed down to state and local officials and their partners," Hale said. "Even though this was a model election, we had two APT actors present."
(A March report from the Office of the Director of National Intelligence said Russian and Iran carried out influence campaigns attempting to inflame U.S. political tensions.)
Godsey said his team spotted one of those APTs at work on Election Day.
Disinformation about the 2020 election has not let up, particularly in Arizona, where the Republican-controlled state Senate recently hired a dubiously credentialed firm to conduct a hand recount of all 2.1 million ballots cast in Maricopa County last November in an effort to find evidence of fraud. So far, the process has included a search for non-existent watermarks, a hunt for bamboo fibers that would supposedly confirm allegations that ballots were shipped in from China and exclusive streaming rights for One America News, a far-right cable channel that faces a potential lawsuit from Dominion Voting Systems for spreading inaccurate information about voting equipment.
The RSA panel was taped April 5, before the recount started. But Godsey made clear the goal of countering disinformation.
"What we want to do is be able to provide services to our constituents so they're 100% confident in elections," he said.