Delaware offers cash to state employees with innovative ideas
The new program follows on a 2017 initiative designed to cut costs and streamline government operations.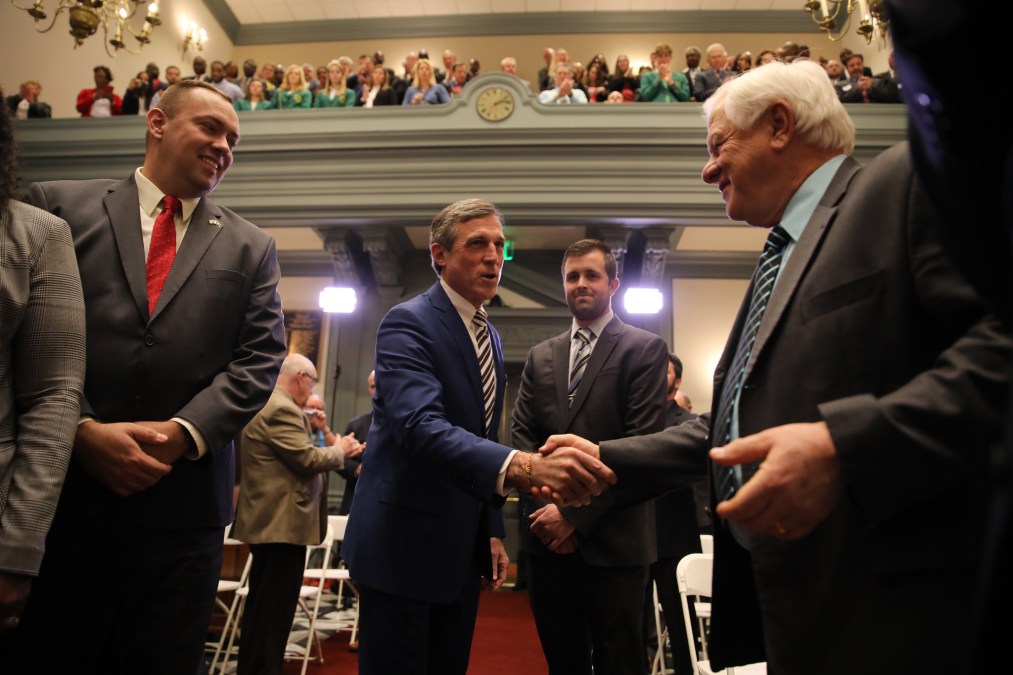 Having found satisfaction in recent reforms to its operations, Delaware will now offer cash incentives "to state employees who come up with and implement innovative, cost-saving initiatives," Gov. John Carney announced in his State of the State address last week.
The Democrat, who is now entering his third year as governor, said Jan. 17 the state will rely on support from the Delaware Business Roundtable, a consortium of local CEOs, in assisting state employees who continue ongoing work in "reducing our leasing costs, launching online services, leveraging federal funding opportunities, and streamlining how we do business."
The governor offered little else on the new program, and his office did not respond StateScoop's emails and phone calls requesting more information, but he did in his speech reference the state's Government Efficiency and Accountability Review, or GEAR, an initiative launched shortly after he took office in 2017 designed to improve government efficiency and reduce costs.
In an annual report published last month, GEAR's board outlines 18 areas of interest, including reforms to the state's criminal justice code, cost-saving programs aimed at the state's K-12 system, a push to review Delaware's banking structure, along with several IT initiatives.
GEAR's board recommended the state establish a formal management structure for its geographic information system, called FirstMap, to ensure uniform use across state agencies; establish a centralized inventory of state land; upgrade and expand its human resources computer system; and centralize the state's IT infrastructure.
According to the report, consulting firm Excipio found that centralizing Delaware's IT infrastructure and adopting a "shared services model" for IT delivery could save $11 million annually.
The extent to which these recommendations are followed — and how much cash will be set aside for staffers who chime in with their own ideas — will become more evident Thursday when Carney presents his budget for fiscal 2020 at the Delaware Public Archives in Dover.