Delaware Chief Security Officer Elayne Starkey retires
Starkey had worked in state government for 22 years, the last 13 as Delaware's top cybersecurity official.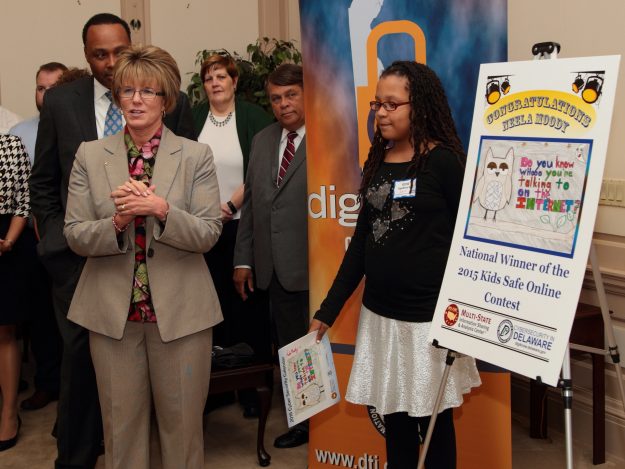 Elayne Starkey, Delaware's top cybersecurity official, retired last Friday, marking the end of a 22-year career in state government, her office announced. Starkey played a variety of roles in the state's information technology bureaucracy during her career, the last 13 years as the chief security officer.
Starkey's accomplishments during her time overseeing Delaware's cybersecurity strategy include launching a website that has won multiple "Best of the Web" awards from the Multi-State Information Sharing and Analysis Center, and creating DigiGirlz, a program that teaches middle-school girls about programming and cybersecurity. Last month, she also completed a revision of the state's security guidelines for cloud providers , bringing Delaware in line with standards established by the General Services Administration's Federal Risk and Authorization Management Program.
Starkey also implemented routine training procedures for government employees, including annual conferences for state, county and municipal workers, as well as phishing drills designed to make users more aware of cyberthreats. The Delaware Department of Technology and Information claims that 100 percent of executive branch employees have undergone cybersecurity training.
Before becoming the chief security officer, Starkey spent nearly four years as Delaware's chief technology officer and five-and-a-half years as the chief information officer for the state Department of Public Safety. Prior to entering government service, Starkey worked as a programmer at Xerox and the poultry manufacturer Perdue Farms.
While she often appeared on lists of women leaders in government technology, Starkey rebuffed the emphasis it put on her gender over her profession. "I am the eternal optimist, believing that most people judge me based on my skills and how I work rather than my gender," she told StateScoop in 2018 .
Delaware's chief information officer, James Collins, will take on Starkey's responsibilities on an interim basis while the state conducts a nationwide search for her successor.