Written by
Benjamin Freed
Arkansas Gov. Asa Hutchinson on Wednesday named Jonathan Askins, a longtime director with the data connectivity software firm Acxiom, as the state's new chief technology officer and head of its Division of Technology Services.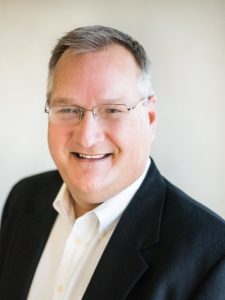 Askins, who has spent the bulk of his career in the private sector, fills a gap created by the resignation last month of Yessica Jones, who stepped down as CTO after five years with the state government. In a press release, Hutchinson pointed to Askins' industry experience in choosing him to take over the state's IT management.
"In his career, he has been a team builder, a business developer, a problem solver, and a crisis manager," the governor said. "He is everything you look for in a leader, and DIS has great days ahead."
Askins has served as an adviser to Hutchinson's administration as vice chair of a data transparency commission since 2018. He previously worked for the state in the late 1990s as a tourism development specialist for the Arkansas Economic Development Commission.
The bulk of Askins' career, though, has been spent in the software and data industry. He spent nearly a decade as chief operations officer and owner of Black Oak Analytics, a Little Rock firm, in between stints with Acxiom, which has since changed its name to LiveRamp.
"My wife, Leigh Anna, and I have been blessed by the State of Arkansas though a number of programs that have helped our children and I was thrilled for this opportunity to repay a state that has given us so much," Askins said in Hutchinson's press release.