Cyber VC forms advisory group aimed at state and local markets
NightDragon, a Silicon Valley fund with past investments in the likes of FireEye, has recruited advisers in major state capitals to help its portfolio companies.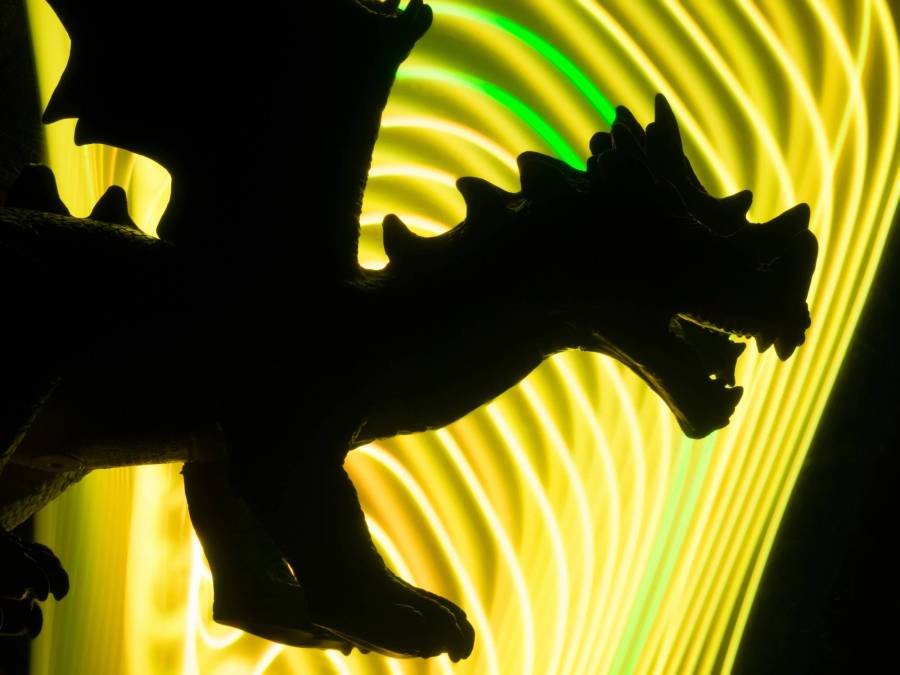 A Silicon Valley venture capital fund that's invested in several major cybersecurity firms is launching a new effort Tuesday aimed at connecting companies in its current portfolio with state and local government officials.
The fund, NightDragon, told StateScoop it's assembled a "consortium" of public-policy advisers and lobbyists — in California, Texas, Florida and New York State, as well as New York City — who'll pitch officials in those governments on emerging security and surveillance technologies, while helping NightDragon's investments navigate the public sector.
"A lot of companies don't even enter the government market," Katherine Gronberg, the head of NightDragon's government services practice, told StateScoop. "The state and local market, some companies that have terrific technology and could be game-changing, those companies don't want to sell to that market because they don't know how it works."
Gronberg, who's a former vice president of federal government affairs at the cybersecurity firms Forescout and CrowdStrike, said the advisers NightDragon's added to its consortium will be focused on getting its companies "ready to think about those markets" and how to contract with states and big cities, which have different needs than the U.S. government.
"Federal's tough enough, but the barrier to entry is hard for startups," said Mike Hewitt, a Sacramento government-affairs strategist who's part of the NightDragon advisory group. "My goal is to help the state do a better job with technology."
Hewitt, who described himself as "the No. 1 guy" for the tech sector's government relations in the California capital, recalled that when he ran West Coast sales for Oracle in the 1990s, his representatives struggled to find government officials conversant in IT.
"It flabbergasted me they could get in front of government people but knew nothing about technology," he said.
'Go-to market'
Along with Hewitt, the NightDragon consortium includes Karen Robinson, a former Texas chief information officer who now runs an Austin consulting firm; Lisa Aaron, a Tallahassee lobbyist; Brown and Weinraub, an Albany, New York, lobbying firm; and RG Group, a New York City firm.
"We're trying to do this as a collective," Hewitt said. "It's the local ground troops you need to be successful, knowing who to team with, what the contract vehicles are."
Gronberg said NightDragon specializes in tech companies in late-stage growth, typically before they reach valuations of $1 billion. Among the fund's past investments are pre-IPO positions in FireEye and Forescout. It also held stakes in the cyberthreat intelligence firm Mandiant before it merged with FireEye, and in McAfee before its 2011 acquisition by Intel. (McAfee was later spun off and has since re-entered the public market.)
"We're really trying to determine a company's go-to market," she said.
Points-of-contact
NightDragon's current portfolio includes companies specializing in cloud security, geospatial intelligence, network intrusion detection and identity management. Gronberg and Hewitt both said one company, called SafeGuard Cyber, which offers detection and response technology for collaborative productivity apps like Zoom, Slack and Salesforce, may be particularly appealing to governments as remote work becomes a permanent fixture.
The advisers in NightDragon's consortium, they said, can help SafeGuard tailor their approaches to state and local governments.
"Organizations are increasingly relying on Zoom and [Microsoft] Teams and Slack," Gronberg said. "You see how fast organizations are adopting these tools, but then what are the policies and procedures? What are the evolving needs of an organization? These are important questions."
Members of the the NightDragon consortium have entered partnership agreements with SafeGuard and the other firms in the fund's portfolio. Under those terms, the state and local advisers will be those companies' points-of-contact on market trends, government's technical needs and business development strategies. The aim, Hewitt said, is to help the companies avoid walking the halls of government aimlessly.
"You can wander around and knock on doors and bump into walls and never get an answer," he said. "You'll get an answer with us."