Ethics before adoption on generative AI, say state officials
Vermont AI director Josiah Raiche, who wants to create a coalition of state AI directors, encouraged a NASCIO conference to put ethics first.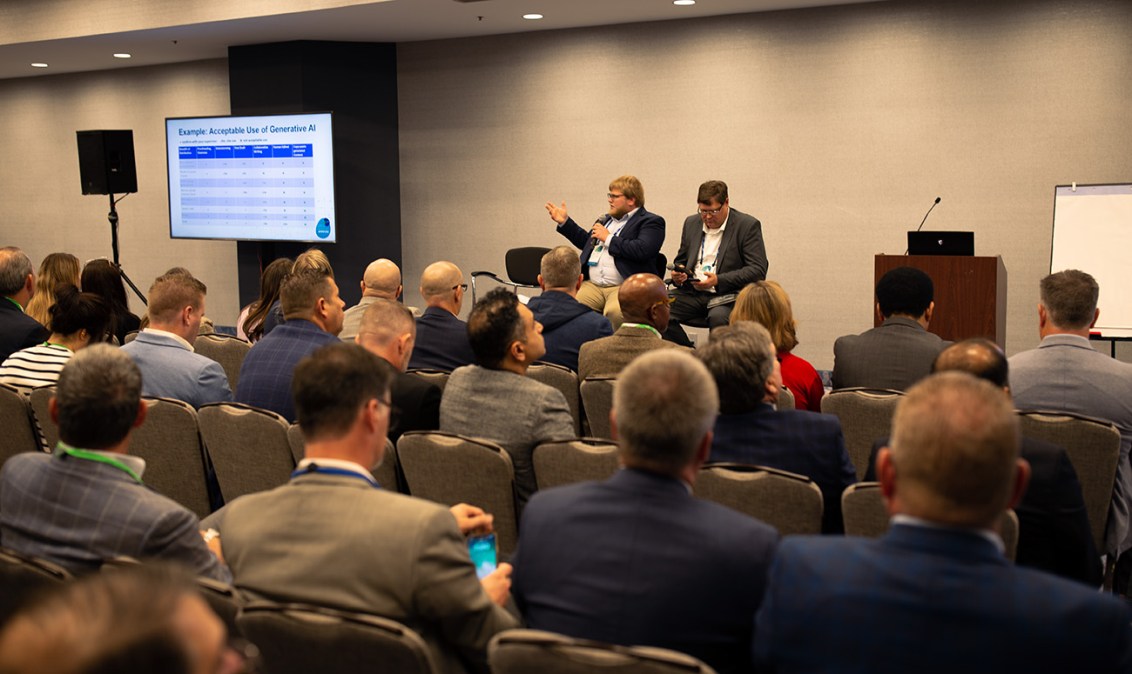 A code of ethics must precede policies when it comes to generative artificial intelligence, Vermont AI director Josiah Raiche said Monday to a room packed full of vendors and state technology leaders.
"The goal is to take the robot jobs out of the human work," Raiche told the National Association of State Chief Information Officers' annual conference, held this week in Minneapolis.
Generative AI — the language learning models, algorithms and chatbots that can create audio, code, images, text and videos using human prompts — is drastically changing the way state technology leaders are approaching data governance. The generative AI workshop was one of the most attended of the conference, with vendor reps and other government officials filling a large conference room.
Raiche said generative AI is a tool that can relieve government employees of the more monotonous parts of their job, such as data entry, report-writing and case management. But, he said, states should develop a "code of ethics" before exploring acceptable use cases in digital services — including not allowing AI to make any decisions that impact humans, never sacrificing public trust for efficiency and striving to balance productivity with employee well-being.
At least 17 states have established task forces or advisory councils to study generative AI and its potential impact on state governments' workforces, economies and digital services.
Pat Snow, chief technology officer of South Dakota, who was in the audience, offered several use cases his state has found for generative A.I., including replacing virtual agents on government portals with generative AI chatbots.
"Have any of you used virtual agents on government services websites?" Snow asked. "They're terrible."
Kevin Gilbertson, chief information officer of Montana, who led the workshop alongside Raiche, said there's a strong relationship between generative AI and cybersecurity.
"I don't see cybersecurity in the future without the use of artificial intelligence, cause we'll need it to battle," Gilbertson said.
However, the biggest hindrance to state adoption, according to all three state officials, is familiarizing government workers with the technology.
In Montana, Gilbertson said, his office is making the training mandatory, similar to the types of ethics and cybersecurity awareness modules most employees must complete in their onboarding process.
Raiche, who is one of two people to hold the title, said he hopes to build a coalition of state AI directors nationwide to develop the a model for how to measure successful generative AI projects, "enabling good governance."
Corrected Oct. 10, 2023: A previous version of this story incorrectly named Jeff Clines as a source. The speaker was Pat Snow.