Pandemic spurred collaboration, more data use, LA and N.Y. officials say
New York State CTO Rajiv Rao said the pandemic was challenging for IT operations, but "teams rallied, they figured it out and managed to get it under control."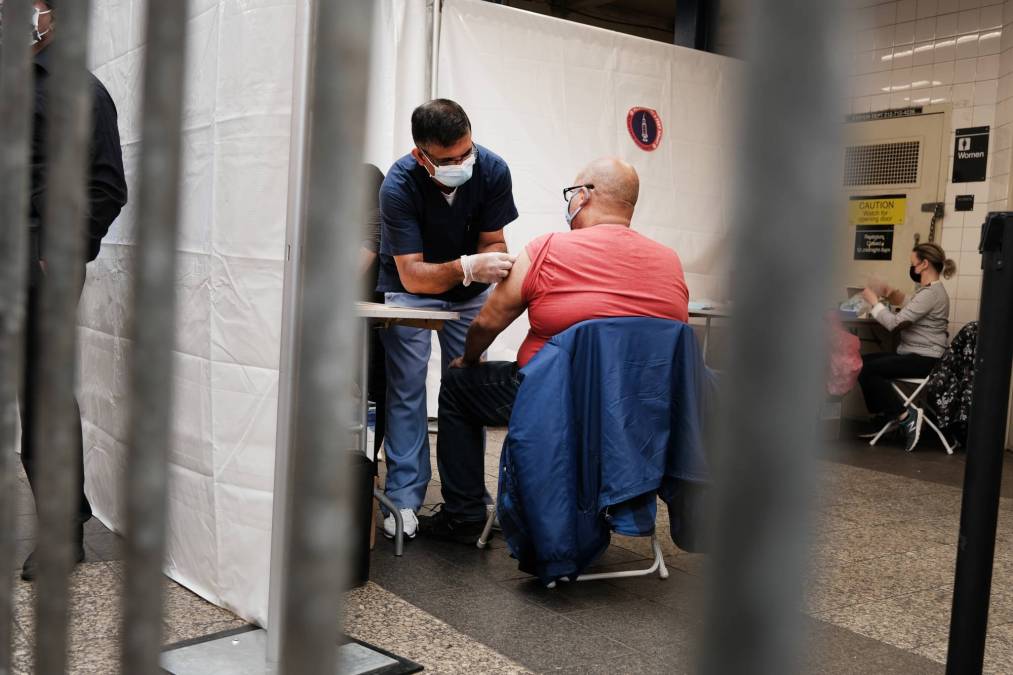 Civic technology officials in Los Angeles and New York State said Tuesday they've had to rely on data — and the sometimes outdated systems that collect it — more than ever to keep their residents and colleagues informed about COVID-19 over the past year.
Starting almost overnight in March 2020, Eva Pereira, Los Angeles's deputy chief data officer, required real-time data on COVID-19 cases, deaths and personal protective equipment to enable her colleagues in public health to make accurate decisions about how to mitigate the spread of COVID-19. To acquire the data, she said during an event hosted by FedScoop, her team had to encourage more internal data-sharing than the city had ever practiced prior to the pandemic and pay closer attention to the quality and authoritativeness of their data.
"It's been a challenge, maintaining the data freshness and getting the data into a usable format and the unit of analysis we need," Pereira said. "We do a lot of geospatial analysis and one of things we did was look at COVID-19 case rates by neighborhood, death rates by neighborhood and the [Centers for Disease Control] had a vulnerability index we were looking at, as well, that told us where underlying populations were very vulnerable and more likely to need support from the city."
She said acquiring the data was only the first step, and that using data in the form of new public programs and services — like a guaranteed basic income pilot, housing programs and eviction assistance — required the creation of cross-disciplinary "SWAT teams" that paired data analysts with designers and subject matter experts, Pereira said. Putting those people in the same room — or virtual conference room — helped foster a data-driven culture that she said she expects to continue beyond the pandemic.
Rajiv Rao, New York State's chief technology officer, said during the event he noticed a similar level of collaboration among his data specialists, procurement folks and even warehouse staff.
"It was great to see that collaboration and the IT team behind them all, facilitating and trying to make their jobs easier," Rao said. "But the one thing I learned from all of this is that we were not adequately prepared for the scope and scale of what we saw in March 2020. But that didn't mean we all raised our hands up and went away. Teams rallied, they figured it out and managed to get it under control."
Rao said his team was able to identify the gaps that they found in the state's data systems and processes as the pandemic progressed, including that the state's data structure for immunization records was "grossly inadequate" for sharing whether someone has received a COVID-19 vaccine yet. Those issues are being solved as the state reopens, Rao said, and New York now has almost a million users of its own digital vaccine passport, called the Excelsior Pass. But when the next emergency happens, Rao said, he and his team now know what to look for.
"It's not the same as 9/11, but it's a scale that we normally don't categorize as a disaster," he said. "In IT, recovery and things like that are small. This was a scale that was a great opportunity for us to learn where we need to shore up things and build resiliency, and we're looking forward to continuing to make adjustments as we go forward."