Connecticut is the latest to roll out statewide text-to-911 service
"This is an important innovation that will indubitably save lives," Gov. Dannel Malloy said in announcing the new service.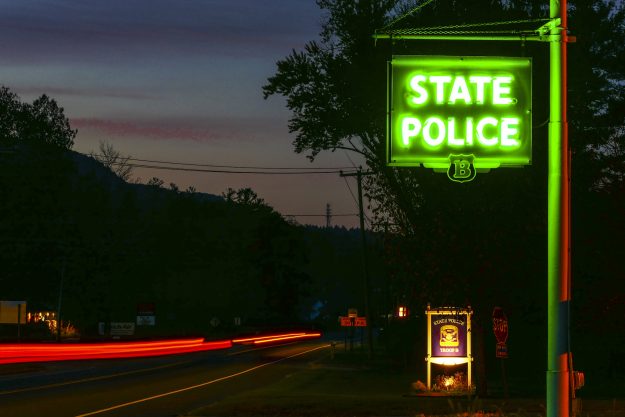 Connecticut is joining the ranks of states allowing people to request emergency services by texting 911, Gov. Dannel Malloy announced Wednesday. The new option, which will be available statewide, is being introduced as an option for individuals with disabilities or people who are in situations where they cannot make a voice call.
""There are emergency situations where a voice call to 911 is neither possible nor safe," Malloy said in a press release . "This technology provides increased protection for residents, including victims of domestic violence and those who are deaf or hard of hearing, by increasing access to emergency responders in such scenarios."
Making 911 hotlines available through text messaging is a common precursor for states pursuing upgrades for next generation 911 systems, which will allow call centers to receive and transmit IP-based communications that can include video, images and location data. Next generation 911 systems are today being developed in 46 states and the District of Columbia, but none have yet gone live.
Vermont was the first to introduce a text-to-911 service statewide in 2014. Since then, several other states have followed suit, including New Jersey , Maryland , Delaware and Iowa .
Although making 911 call centers responsive to text messages brings a bit of modernity to Connecticut's emergency services, the state says voice calls are still the preferred method of contact. "Text-to-911 is specifically intended for individuals who are deaf, hard of hearing, or have a speech disability," the press release reads.
But Connecticut's announcement also points out that texting 911 could also help people in situations where making a voice call would place them in greater danger, particularly victims of domestic abuse.
"Victims may find themselves in situations where violence is escalating quickly and it is not safe for them to call the police in front of the person abusing them," Karen Jarmoc, the chief executive of the Connecticut Coalition Against Domestic Violence, said. "This new technology will provide them with a discreet way to seek police help."
While its availability is growing, text-to-911 remains fairly rudimentary compared to other modes of mobile communication, and Connecticut is no exception. As with other states', Connecticut's text-to-911 service will not be capable of transmitting audio or video, and users must provide their precise addresses when they request assistance, as text-message location information is not as precise as voice-call location information, according to the state.
The service is initially only available in English, the state said.