Connecticut to consolidate IT into single agency
Gov. Ned Lamont ordered the centralization of IT staff from about 40 agencies into a single statewide organization.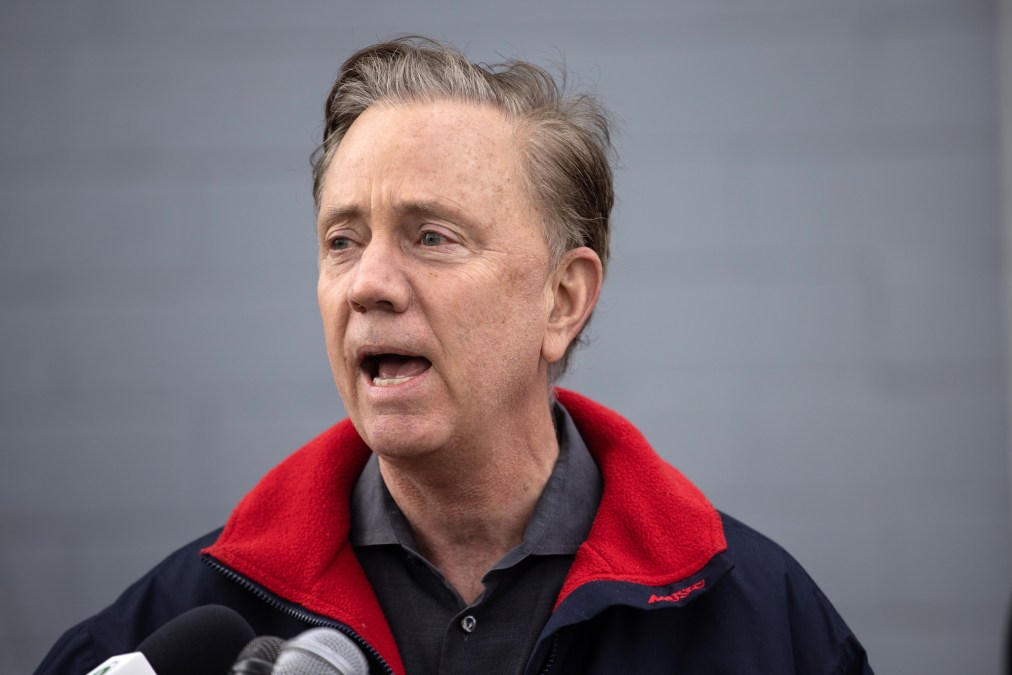 Connecticut Gov. Ned Lamont announced Wednesday that the state government will begin consolidating its federated IT operations into a single organization in an effort to improve agencies' performance, upgrade technology assets more efficiently and strengthen cybersecurity.
The consolidation, which will take about a year to complete, will result in a single IT shop under the leadership of Chief Information Officer Mark Raymond, housed within the state Department of Administration Services.
"From day one, our administration promised to streamline government services and make interacting with the residents of Connecticut much easier," Lamont, a Democrat elected in 2018, said in a press release.
Lora Rae Anderson, the Department of Administration Service's communications director, told StateScoop said that Connecticut has nearly 40 statewide agencies, the smallest of which have fewer than 200 employees and often lack for IT resources and in-house expertise.
"The bottom line for us is we're always being as efficient as possible in state government," she said.
In total, Anderson said the new agency will employ about 600 people once the IT staffs from all the individual agencies are phased in.
In an interview Thursday morning, Raymond told StateScoop that Connecticut had been thinking about IT consolidation "for some time." He attributed the decision to several factors, including the increasing rate at which technology is changing, a pattern he said includes evolving cybersecurity risks.
"The world has been changing much more rapidly," he said. "The static IT approach doesn't allow us to address that."
He also said the consolidation was encouraged by the fact that Lamont, DAS Commissioner Josh Geballe and state Budget Secretary Melissa McCaw all seeing "technology as an enabler of efficiency and making government accessible to an online way."
"It allows us to be more convenient to people who are online, and allows us to pay more attention to the people who can't," he said.
"To achieve our goal of providing services efficiently, the state needs to up out game in how we use technology," DAS Commissioner Josh Geballe said in the press release. "This change starts from the inside out, and we're excited to continue this journey to improve the government experience for all of our residents."
Raymond told StateScoop the move toward consolidation had been discussed for more than a year, but the COVID-19 pandemic slowed down the process as Connecticut's IT staff dealt with the needs of the health crisis, including setting up state employees for remote work, supporting an overwhelmed unemployment system and setting up new systems for pandemic-specific services like contact tracing, rental assistance and vaccinations. There was a silver lining to all that work, though, Raymond said.
"On the positive side, it allowed people to see things that they thought were impossible were not that way," he said. "We got people working virtually. We put driver's license renewals online and had massive uptake with no complaints at all."
The new, consolidated IT division will have four main focus areas, Raymond said, including a centralized cybersecurity operation. The agency will also on "customer success," which Raymond defined as normalizing the relationships between his office and customer agencies, as well as rapid application development and a service desk.