Citing support for education, infrastructure, Mont. tech execs back gov's re-election bid
Though a Republican tech businessman is challenging Gov. Steve Bullock, dozens of IT leaders in the state are supporting the incumbent.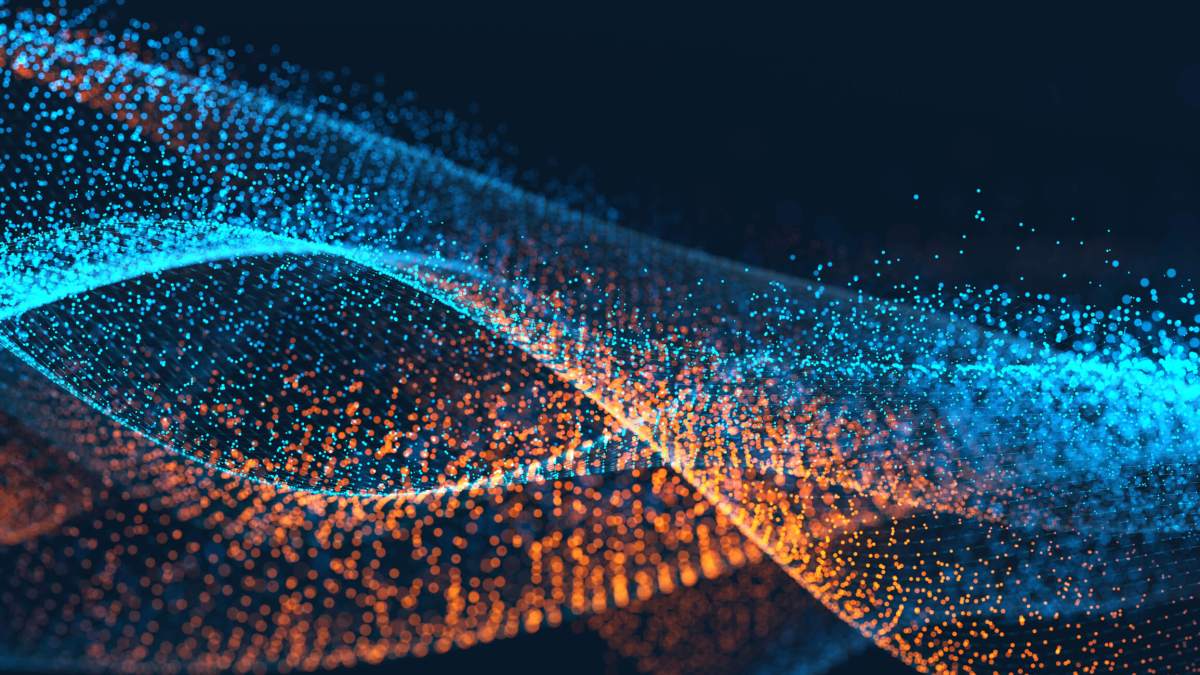 As the battle for the Montana governor's mansion heats up between Democratic Gov. Steve Bullock and Republican tech businessman Greg Gianforte, a group of IT executives are banding together to support Bullock's re-election bid.
The political committee "OpenSourceMT" is now working to rally support for the incumbent governor, with dozens of leaders from high-tech companies in the state throwing their weight behind Bullock while citing his support for public education and infrastructure projects.
Bill Stoddart, the committee's treasurer, told StateScoop that they feel those issues are critical for the long-term health of their companies and the state itself.
"These are the things we believe are really essential to the quality of life and the business environment, essential to the future growth of technology and other businesses," Stoddart said. "But this is not just about tech businesses or tech companies, it's about quality of life and a way of life that's going to be threatened."
Indeed, Stoddart acknowledges it might be surprising to see a group like his opposing someone with Gianforte's background — after all, the Republican founded RightNow Technologies, a software company he sold to the Oracle Corp. in 2011 for $1.5 billion.
Yet Stoddart said Gianforte's plans for developing a highly skilled workforce for tech companies and supporting those businesses with investments in the state's infrastructure — like its broadband backbone — fall short.
"When it comes to having a quality environment in which to live, work and play, having a well-educated workforce, having solid infrastructure in place to help facilitate quality of life and growth … I'm a little bit at a loss as to where the candidate is coming from on some of these issues," Stoddart said.
Naturally, the Gianforte campaign disputes that characterization. Ron Catlett, Gianforte's campaign press secretary, claims that the candidate's business brought more than 1,000 jobs to the state and charges that he's lent plenty of support to Montana's booming tech companies since selling RightNow.
"Arguably, no one has done more to boost Montana's tech sector than Greg Gianforte," Catlett wrote in an email. "For more than 20 years, he has given his heart and soul to this effort. For Gov. Bullock to try and take credit for tech growth in Montana is a little bit like Al Gore trying to take credit for inventing the internet."
Neither Bullock's campaign spokesman nor the Montana Democratic Party responded to repeated requests for comment on the issue from StateScoop.
But Eric Austin — a political science professor at Montana State University —- is skeptical of some of Catlett's characterizations, and understands why OpenSourceMT might see Bullock as the more appealing option in the race.
"The notion that a single organization, or single individual no less, has been responsible for the development of the tech industry in the entire state seems a bit of a stretch," Austin said. "With these executives, I don't doubt that there's some principle and political ideology associated with it, but I think they see this in terms of the long-term economic viability of the state as a sound business investment to a great degree."
Specifically, Austin said Bullock's earned high marks around the state for "putting his money where his mouth is" when it comes to championing education and infrastructure initiatives in the Legislature.
He noted Bullock backed a two-year, $37 million investment in a state-funded preschool program last year, yet GOP legislators flatly rejected that effort.
"That's the sort of initiative that Gov. Bullock has supported that, at least at the moment, Gianforte doesn't seem supportive of," Austin said. "I think this organization views Bullock has being much more supportive of the sort of education that's necessary to build a high-tech workforce going forward, and that's a big chunk of it."
Catlett pushes back against that assertion, pointing to Gianforte's plan to "make computer science available to every high school student in the state" and his creation of "Code Montana" — a nonprofit providing STEM classes to students — as evidence of the businessman's support for tech education.
Yet Austin notes that Gianforte's computer science plan depends more on outside programs (like the University of Montana's Montana Digital Academy) to help realize that vision, rather than active investment in the public school system itself. Indeed, he feels that conforms to Gianforte's vision for more "privatized" education in the state, a move OpenSourceMT opposes.
[Read more: Montana DOT debuts software to unify statewide traffic management]
However, Stoddart stresses that Bullock's support for infrastructure investments in the state is a key reason why his group formed. He said they were particularly pleased with the governor's push to pass a $150 million bill aimed at funding a host of infrastructure projects (including a matching funds grant program for local governments to build everything from road improvements to broadband equipment), though it also ultimately failed.
"It's about his recognition that investment is something where you put money down for the long term to get a return on that capital that does not get realized immediately," Stoddart said. "As business owners, we recognize that too."
Indeed, Austin said Bullock "invested a great deal of his political capital" to move the bill, and even though it failed at the last minute, that support earned him admirers around the state.
By contrast, Catlett said Gianforte believes the state is already ahead when it comes to broadband access, making such investments unnecessary.
"Montana is already the No. 1 state for telecommuting with over 7 percent of our citizens reporting remotely to work over the internet," Catlett said. "Our quality of life, access to vast public lands and expanding broadband access are bringing Montanans back home all across the state."
However, the Federal Communications Commission's annual broadband progress report shows Montana lagging behind when it comes to high-speed internet access. A total of 31 percent of the state's residents lack broadband access (compared to the national average of 10 percent) and 61 percent of people in Montana's rural areas are without access, a stark difference from the national average of 39 percent in that category.
Yet it remains an open question whether Bullock will earn a second term to work on these issues. Austin notes that while "Montana's definitely a purple state, it's been going more red in that last couple of election cycles," which could give the Democrat some trouble.
"I think any Democrat in Montana is likely to be vulnerable," Austin said. "Much of that will depend on how the economy evolves over the remaining months of the campaign season."
The professor notes that there's not much in the way of statewide polling for the race just yet, however analysts with both the nonpartisan Rothenberg and Gonazales Political Report and the University of Virginia's Center for Politics believe that race currently leans in Bullock's favor.
But Austin also suggests that finances could play an outsized role in race.
He notes that Gianforte has largely funded his own gubernatorial bid so far — state campaign finance records show he's given more than $1.1 million to the campaign since he announced last year and has collected about $1.4 million from other donors. Even still, finance reports from July 27 show that Gianforte has roughly $75,000 in cash on hand, while Bullock currently has about $1.5 million in his war chest.
The Democratic Governor's Association has also contributed $750,000 since early July to the "Good Jobs Montana" committee, which has run a series of attack ads against Gianforte. Still, Austin thinks that won't mark the end of outside money flowing into the race, and feels sure that "there will be a lot more in the next 90 days or so."
OpenSourceMT hasn't weighed in financially yet (records show the group's collected just $1,750 since late May, spending most of that to build its website), but Stoddart said its members plan to do plenty to re-elect Bullock all the same.
"We're early on in our outreach, but we anticipate ramping things up as the fall kicks in," Stoddart said. "We want to really turn people's attention to how important these issues are and how much work the governor's done to advance them."