CISA makes .gov domains available for free
The federal government will no longer charge agencies $400 to register a .gov site — at least for the rest of this year.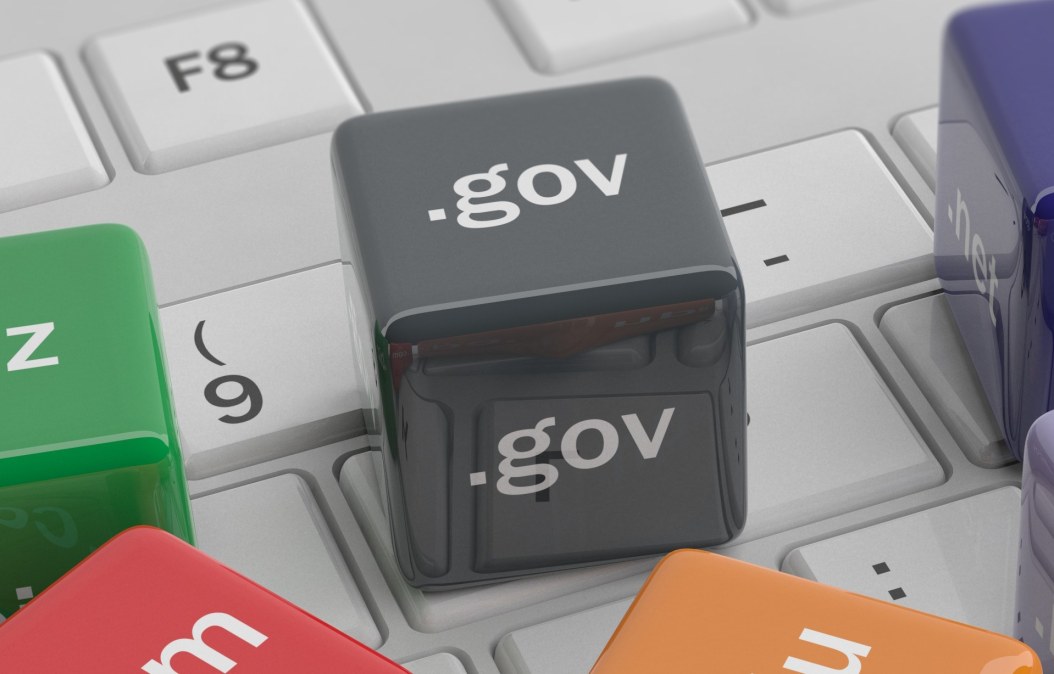 The Cybersecurity and Infrastructure Security Agency said Tuesday it will drop all registration fees for the .gov top-level domain through the end of the current fiscal year.
The announcement came as the agency took over management of the TLD from the General Services Administration, which had overseen it since its creation more than 35 years ago. With the fee waiver, state and local governments will not have to pay the $400 the federal government typically charges for a .gov domain, which had long been considered a roadblock for small organizations. The waiver will be made available to all new .gov registrants, as well as agencies that are renewing their sites.
Sites on the .gov domain include as standard features several security measures — including active vulnerability monitoring and two-factor authentication for all users — that web addresses ending in .com or .org often lack. Dotgov sites are also "preloaded" in web browsers using HTTPS, an encrypted connection protocol for web traffic.
CISA took over the .gov domain as part of the DOTGOV Act, which Congress passed last year in an attempt to encourage more state and local governments to move off older, less-secure domains. That law, long advocated by the National Association of State Chief Information Officers and other groups representing state and local officials, also directed CISA to make .gov registrations available at "no cost or a negligible cost."
In addition to its security features, .gov migration is also seen as a way to improve citizens' trust in their government's online presence, especially when it comes to elections.
"Though .gov is like a gated community — a digital space that's only available to genuine U.S.-based government organizations — government IT administrators have often found the higher price hard to justify to their management in the face of lower-cost alternatives, typically priced at less than $20 annually from other TLDs," the CISA announcement read. "This is felt most acutely by smaller municipalities and the election community."
According to research published last October by McAfee, just 20% of local election offices nationwide were on .gov domains. And it's only in few states that a majority of election boards use the government TLD. These are led by Ohio, which migrated all 88 of its county boards of elections to .gov well ahead of the 2020 election.
CISA's fee waiver could entice more election offices around the country to make the switch and take advantage of its trustworthiness, an Ohio official wrote in an email to StateScoop.
"The biggest advantage is that .gov is the trusted source for official information, especially when it comes to elections or really any governmental information," the official said.
Groups like the National Association of Secretaries of State and National Association of State Election Directors also praised the announcement.
Still, dropping the registration cost removes just one barrier for state and local agencies looking to move their websites and should not be considered a "silver bullet," said Indiana CIO Tracy Barnes. He told StateScoop that there are still many costs associated with the actual migration process, a task he said the Indiana Office of Technology has offered to help local governments with in the past.
"I think it'll have an impact," Barnes said of the fee waiver. "You have to have support in making the transition."