CARES Act funding won't cover Iowa's accounting software upgrade
Capping a disagreement with the state auditor, Iowa Gov. Kim Reynolds announced Monday she will reallocate federal funding initially used to buy accounting software.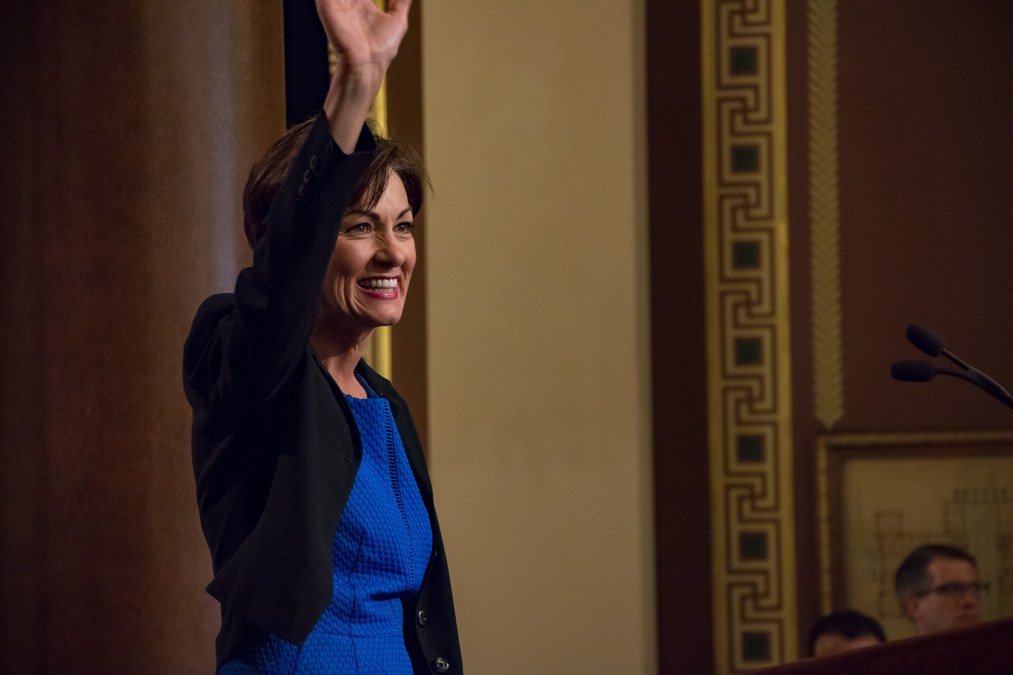 Iowa Gov. Kim Reynolds announced on Monday that she will reallocate $21 million in CARES Act funding that had been marked to pay for accounting software.
Reynolds' announcement marks the end of a battle between her office and the office of State Auditor Rob Sand, who in October found that using emergency federal funding to pay for the state's financial and human resources management software was inappropriate. The state will recall the $21 million by the end of this week, Reynolds' office said in a press release, and while Reynolds maintains her position that she did nothing wrong, she "respects the decision" from Sand.
Reynolds' office initially put $21 million of its $1.25 billion in CARES Act funding toward the state's contract with Workday, a software company that signed a five-year deal with the state in 2019.
"The COVID-19 pandemic only further highlighted the critical need for integrated IT systems that will improve operational efficiency and effectiveness for the State of Iowa," Reynolds in the press release. "Following multiple conversations with the Treasury Department last spring, we believed we had assurances that the upgrade to Workday qualified as an allowable expense. We would not have moved forward without those assurances."
As of Tuesday, the state has already spent at least $4.45 million of its $21 million contract, despite Sand publishing a public letter in October arguing that none of the CARES Act funding should go to Workday. Sand had argued the state isn't relying on the company for help with the public health emergency, as the funding was intended to be used. Reynolds' office argued the software would boost efficiency during the pandemic, increasing the amount of aid the state could offer essential government employees.
"With Workday, the State of Iowa will be able to act quickly to assist essential government employees, giving them flexibility in a number of ways, such as requesting COVID-related hardship help, easier ways to request Family and Medical Leave Act leave types, and automate processes for donating leave, and borrowing leave," Reynolds' office said.
The funding will be reallocated toward future projects directly related to the state's pandemic response, Reynolds said.