Iowa launches broadband grant program
Gov. Kim Reynolds wanted the three-year program to offer $150 million in grants to ISPs serving rural areas, though lawmakers only plan to offer $100 million.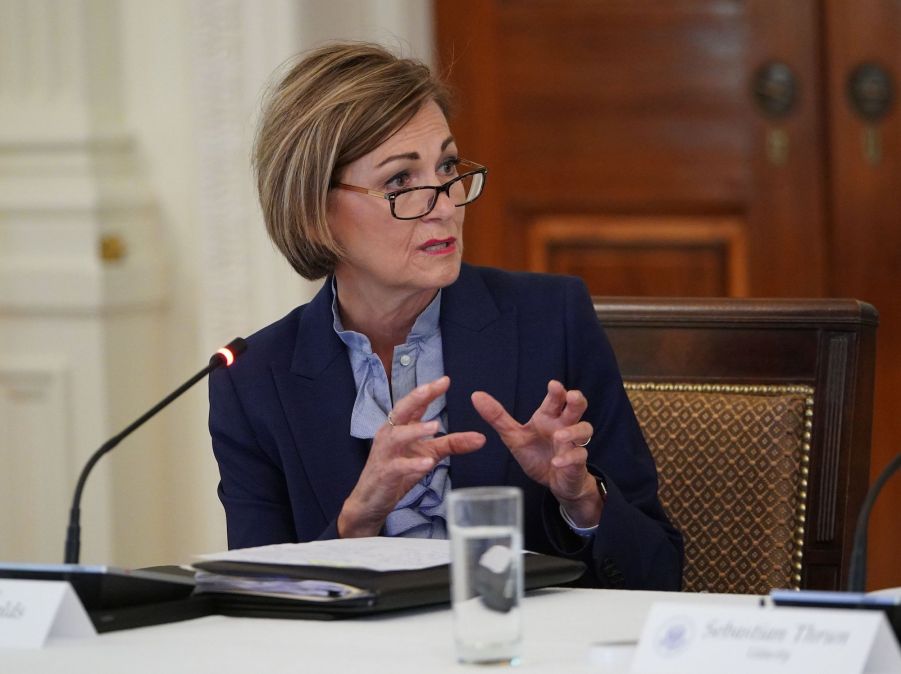 Iowa Gov. Kim Reynolds signed a bill this week establishing a broadband grant program to expand rural access to broadband, one of the priorities she addressed in a state of the state address earlier this year.
The new law, signed Wednesday, will enable internet service providers to apply for grant funding to be put toward installing broadband equipment in areas of the state that are the least connected, with some grants reimbursing up to 75% of project costs. To qualify, carriers must provide symmetrical connections with speeds of 100 megabytes per second and serve regions where there's not already a company offering broadband.
"The bill addresses a glaring need. As we talked about early on in this session, Iowa currently has the second-slowest broadband speed in the country and a third of our counties are in broadband deserts," Reynolds said in a speech before signing the bill into law.
Iowa has the second-slowest average broadband speed in the country, according to BroadbandNow, and ranks 45th in overall connectivity, which is based on measures of consumer access, affordability and friendliness to competition. Reynolds noted the state's poor ranking in a press conference Wednesday.
"We needed to act, and I'm proud to tell Iowans we did just that," Reynolds said.
Communities will be ranked on a tiered system based on how poor their current internet access is, according to the bill. ISPs that want to improve broadband in communities that already have internet access at "tier 3" speeds, meaning at least 50 Mbps but less than 80 Mbps, may only be eligible to receive a 35% reimbursement.
Iowa lawmakers are expected to pass a companion bill that provides $100 million in funding for the program soon. Reynolds initially asked for $150 million to launch the grant program, but said at the press conference that she expects an additional $50 million from federal coronavirus relief programs to meet her full request. According to Reynolds' universal broadband strategy on the state website, the grant program is expected to last three years.