Can STEM save Sweet Briar College?
A financially troubled Virginia liberal arts college for women looks to tap the growing demand for STEM education as a way to keep the school alive.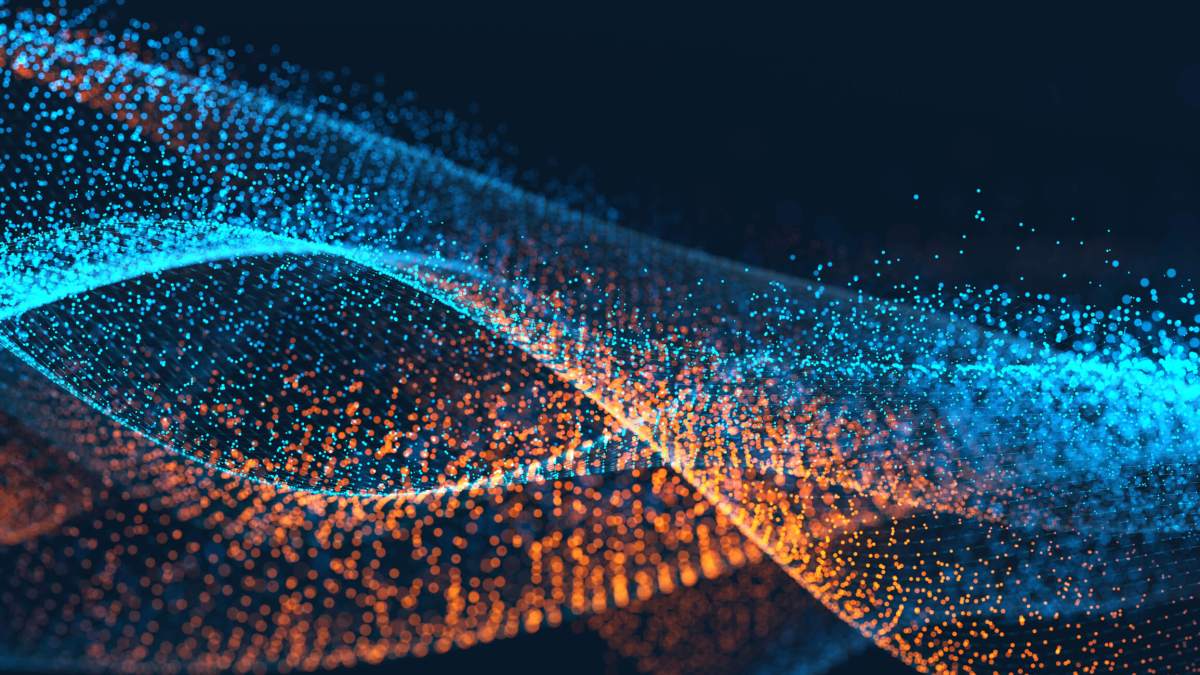 When the announcement came down March 3 that liberal arts haven Sweet Briar College would close because of dire financial trouble, shocking students and faculty in the middle of the spring semester, a light bulb went off in one professor's head.
Tom Scott, chair of the business department for seven years, fired off an email to President James Jones and Vice President for Finance and Administration Scott Shank in a bid to save the school.
"I was hoping that you might have half an hour during this chaotic time to discuss a possibility that has arisen," he wrote in an email obtained by FedScoop. "This option would not have been possible without an announcement of closing."
Scott proposed redesigning the 114-year-old women's college, known for its deep roots in the liberal arts and set in a bucolic campus at the foothills of the Blue Ridge Mountains in Virginia, into a competitive three-year STEM program. The proposal is indicative of the changing landscape in higher education, with implications for state education officials, as private colleges like Sweet Briar face increasing competition for prospective students.
Officials expressed interest – enough for Jones to request a more detailed plan to put before the Board of Trustees.
"We are having to spend a great deal of time coping with legal matters of all sorts," Jones wrote back to Scott in an email on March 12. But, he added, "perhaps this is an idea that another incarnation of the campus might take at some point in the future when we get through all of this rough sledding."
With help from about 20 other faculty, students and alumnae, Scott put together a detailed, 54-page proposal that significantly pares down resources and costs – but adds a much more focused, vocational experience that would help get more women into growing fields in which they are traditionally underrepresented. It also follows on the heels of President Barack Obama's push to get more minorities and women involved in STEM programs and, ultimately, careers.
As part of the academic plan, students would have to complete a semester-long internship and two intense two-week internships in their majors.
Science, technology, engineering and math "is a strong field," Scott said in an interview. "Folks would still like a Sweet Briar graduate to walk into a room and talk about anything – they don't want to lose the well-roundedness – but now there has to be a shift in focus in order for the college to survive in some form."
Choosing STEM
Out of about 530 students, 34 in the class of 2015 are pursuing majors in biology, chemistry, engineering, math, environmental science and physics, according to college statistics. Nine more students in the class of 2016 are on track to complete degrees in those majors.
But right now, students are more worried about finishing their undergraduate degrees – more than 200 have applied to transfer to other schools – and professors are scrambling to find other jobs.
"The closure announcement was devastating news for all of us on campus," said Steve Wassell, a mathematical sciences professor for 25 years.
"But several of us are trying to look to the future and trying to think about how Sweet Briar either could survive or come back resurrected after the closure," he added. "The matter more is, how do we best attract external interest and external funding to make this college sustainable into the future?"
According to a draft of the proposal, which Scott shared with FedScoop, the new program would enroll about 70 full-time students, each paying about $45,000 a year, and 20 untenured faculty members.
The program would slice operating costs from $34 million to roughly $14 million, according to the proposal. About $3 million would come from the school's $60 million endowment – if it remains intact – and the remaining $11 million would be drawn from tuition and fees, room and board, annual giving, STEM grants and corporate partnerships.
Scott said he has spoken with a prominent Lynchburg neurosurgeon, Dilantha Ellegala, who has relationships with potential corporate backers in the community who would be interested in providing financial support for the program.
Challenges for a 'new institution'
Kenneth Wong, chair of the education department at Brown University, said he was impressed with the ingenuity of the proposal, which a reporter shared with him for an independent analysis.
He highlighted that the plan would target prospective applicants from STEM-focused high schools around the country, creating a natural funnel for students to pursue degrees in their specialized subjects, and would help to bridge the gender gap in math and sciences.
"The challenge for a new institution is, can you quickly build up your reputation and be able to connect your graduates to these STEM [job] positions?" Wong said. "I think it is critical for them to hire the type of instructors they feel would get their students into those networks right away."
Wong said some concerns include creating a three-year versus four-year program, which would not align with most college calendars and may be a deterrent for students who would consider applying. He also worried that college officials would not be able to attract top talent if professors are not awarded tenure.
"They need to be mindful of the fact that this is going to attract a different pool of potential instructors," said Wong, adding that the tradeoff for lower tuition costs could mean fewer experienced professors and a higher faculty turnover rate.
Wong echoed Jones' comments during the devastating announcement that simply fewer students are choosing to attend a small, single-sex, private liberal arts college.
"The economy for liberal arts institutions is getting tougher and tougher," Wong said. "A lot of small liberal arts colleges do not want to sacrifice the tradition of a very favorable professor-to-student ratio."
He added that school officials can also be stubborn when it comes to looking at new models of teaching to attract students.
"They are very cautious in terms of online learning," he said of established colleges in general. "They don't want to sacrifice the reputation of an on-campus, face-to-face learning model as opposed to growing online so they can get more students around the world."
Questions remain
More than a month after the announcement, faculty, students and alumnae said they are still reeling.
"It seemed like a fait accompli," Wassell said of the news, despite students' recent protests and a new lawsuit filed by Amherst County to remove Jones and the trustees, and block the college's shuttering. "It's hard to imagine how we would have enough students in the fall to really have a college."
A spokesman for the Department of Education told FedScoop that the agency had no outstanding issues, findings or concerns about Sweet Briar's most recent audited financial statements, and the school was not included in the department's recently released list of more than 500 universities with questionable finances.
Faculty were aware that the school had hired a consulting firm called Art and Science Group in the fall to conduct "market research" to explore new directions for the college. By spring, they were expecting a different kind of announcement.
"When we all gathered in the chapel that day, March 3, we really thought worst-case scenario that they would be announcing some mission shift or fire a bunch of faculty to go in a different direction," said Eric Casey, associate professor of classics.
The consultants' findings and recommendations were not widely released, faculty said, but they recommended that the school would need a $250 million endowment to be financially viable in the long term.
Casey, who also serves as a liaison between the faculty and the administration, said Scott's proposal seemed like a ray of hope for the otherwise doomed college.
"He put an incredible amount of work into an innovative proposal that seems way more creative than anything the consultants managed to come up with," Casey said. "I would certainly hope that [the trustees] would give it serious consideration."
Board Chair Paul Rice did not answer an email seeking comment, but he is expected to convene a meeting on Thursday to discuss next steps.
Christy Jackson, a spokeswoman for the college, said, "The proposal, and all others submitted, are under review by the board's working group on proposals. All submissions are being taken seriously, but the group's work has just begun, and it is too soon for us to offer an opinion on the viability of any specific proposal."
Jackson added she does not know how many proposals to date have been submitted to save the school.
Scott hasn't heard again from Jones about whether his plan may come to fruition – Jones' recent comments have bluntly broadcast the college's end – but the business professor has another job lined up, and he, too, will move on soon.
"If people want to use me for the basis of an idea going forward, that's awesome," Scott said. "But I don't feel like there's a way to avoid a litigious end to the situation."
"My point," he said, "was to get people talking about something before it was too late."