California to get help from Pentagon on wildfires
The state will use data from a Cold War-era satellite to track new wildfires and expand its use of aerial drones, Gov. Gavin Newsom said Monday.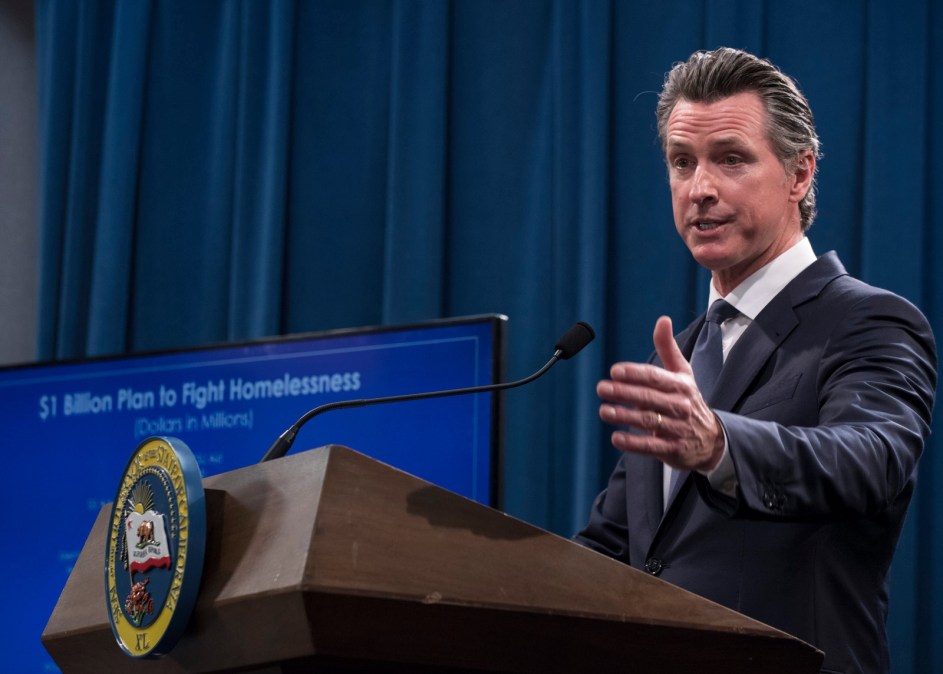 California Gov. Gavin Newsom said Monday that the state has reached an agreement with the Defense Department enabling officials to use military technology in combatting wildfires.
Newsom, addressing a conference convened by the California Office of Emergency Services, said the state will have access to data collected by a Cold War-era satellite that could help officials spot new hotspots, and that it has also received blanket permission for the National Guard to use unmanned aerial vehicles to assist CalFire, the state's firefighting agency, in putting out blazes.
"We finally got a breakthrough with the Pentagon," said the governor, whose remarks were first reported by the Associated Press.
Previously, the National Guard had to request the Pentagon's permission for every drone deployment.
"The state can't take 2018 again," Newsom said, referring to last year's wildfire season, which was the deadliest and most destructive on record, with more than 1.9 million acres scorched. In 2018, California wildfires claimed 104 lives, including 85 residents of the town of Paradise, the epicenter of a November blaze that tore through 153,000 acres.
Along with the satellite access and greater drone use, Newsom also said the state's manned aircraft will also be upgraded with new fire suppression technology that can operate at all hours.
"We'll have some Black Hawk helicopters that actually can fly at night that are also going to be outfitted with the latest modern suppression technology and technology that ultimately do justice to the complexity of our fire season," he said.
Newsom has made the state's persistent wildfires a heavy focus of his administration since taking office in January, with an emphasis of finding technology-driven solutions. He used his first full day on the job to issue an executive order speeding up the IT contracting processes for departments involved in fire response, starting with CalFire and the state Department of General Services. Newsom's first "Innovation Procurement Sprint" for firefighting technology is expected to produce a final contract in 2020.