Michael Sherwood
Sherwood is the chief information officer for Las Vegas, Nev.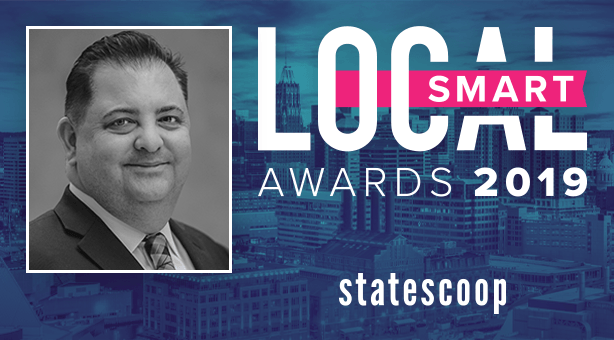 As the Director of IT for the City of Las Vegas, Michael Sherwood, is a visionary leader helping to spearhead Innovate.Vegas, a movement designed to provide safe, reliable and efficient civic technology to stimulate economic growth. Sherwood is a dynamic whirlwind of ideas and innovation. At any time, Michael and his team are working on 15-20 cutting-edge projects throughout the city. In the newly created Innovation District, they are helping the city benefit from smart technologies and infrastructure investments–implementing everything from autonomous vehicles to an AI/IoT smart platform that protects parks, citizens and improves vehicle and traffic safety.
Listen to Sherwood explain what makes him a GoldenGov: City Executive of the Year on the LocalSmart podcast.