As economy falters, Alabama Gov. Ivey creates innovation commission
A new group tasked with studying how to attract startups and technological innovation to the state arrives as officials enstate new public health measures designed to control rising numbers of COVID-19 cases.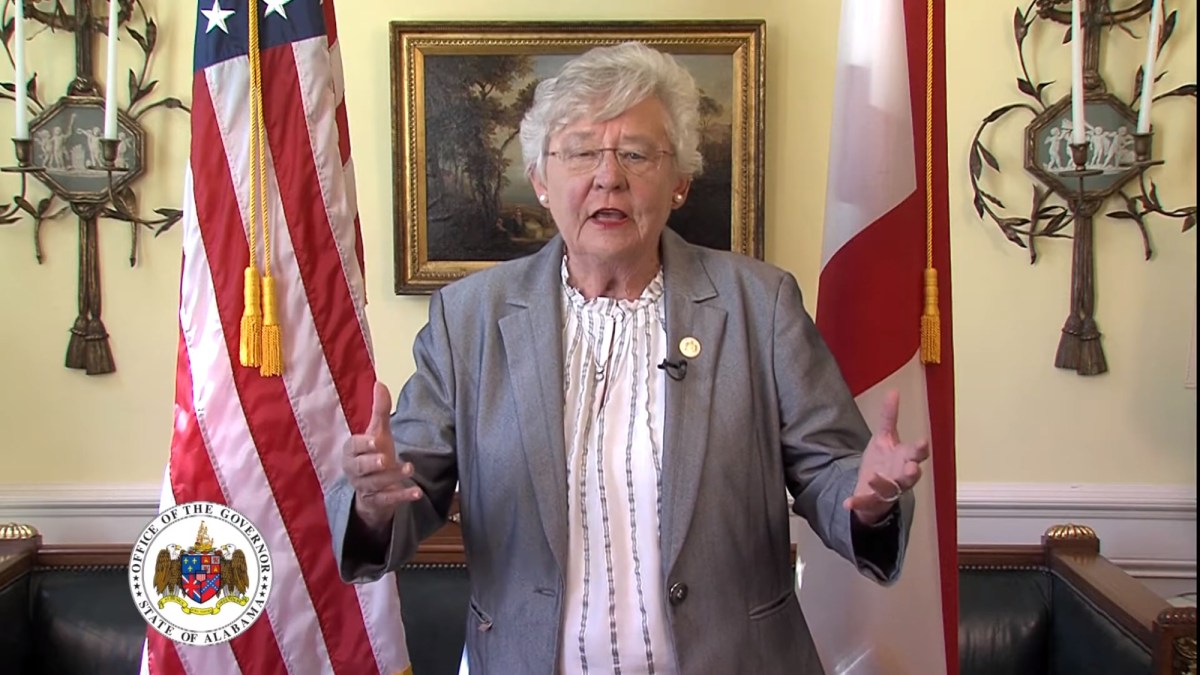 As state officials attempt to balance a spike in COVID-19 cases with the economic effects of new safety requirements, Alabama Gov. Kay Ivey on Thursday announced a new statewide commission designed to promote entrepreneurship and innovation.
Alternately called the Alabama Innovation Commission or Innovate Alabama, the new commission will be led by two Republican state lawmakers — Rep. Bill Poole and Sen. Greg Reed — and guided by a six-person advisory board that includes former Secretary of State Condoleezza Rice, a Birmingham native. The commission will serve as "a platform" officials said, to "engage policymakers, exchange ideas and identify policies that promote innovation in the state."
"Alabama has always had a rich foundation of developing technologies that have moved our state forward, from education to health care to aerospace, innovation is at the center of our everyday lives," Ivey said in an announcement video. "As Alabama continues to respond to COVID-19, I have been so proud of the resilient spirit across our state."
The commission, which Poole called a critical step to securing the state's "competitiveness in the technology and startup sector," is designed to encourage businesses to create jobs in the state during a period of particular economic uncertainty. An executive order that created the commission sites the need for "knowledge-based economic development that produces high-quality jobs aligned with economic-growth opportunities now and in the future."
The group is required to hold its first public meeting within four weeks and meet intermittently to produce a report of its findings before being dissolved Oct. 31, 2021.
The commission's formation on Thursday coincides with the start of a new statewide face covering requirement announced by Ivey in response to record numbers of COVID-19 cases; Alabama on Wednesday recorded a 7-day average of 1,729 daily COVID-19 cases. The state, which has recorded 59,067 COVID-19 cases and 1,211 deaths, has been slow to respond to the health crisis, with Ivey as recently as late June telling the public she was unsure whether the state could enforce a face-covering requirement and quipping at a press conference that "you can't have a life without a livelihood."
"Widescale business closures and stay-at-home orders carry significant costs," a June 30 proclamation from Ivey's office stated. "They impede business investment and expansion. They reduce tax revenues that fund vital public services. And most importantly, they prevent working people from supporting their families."
Officials in Alabama have also been vexed by some members of the public who haven't taken the pandemic seriously, including college students in Tuscaloosa, which is home to the University of Alabama and several other colleges, who reportedly held parties centered around a wager to see who could catch the virus first.