Arkansas recruits new chief data officer from University of Arkansas
Joshua McGee, who's spent eight years leading state government policy research, is now Arkansas' second chief data officer.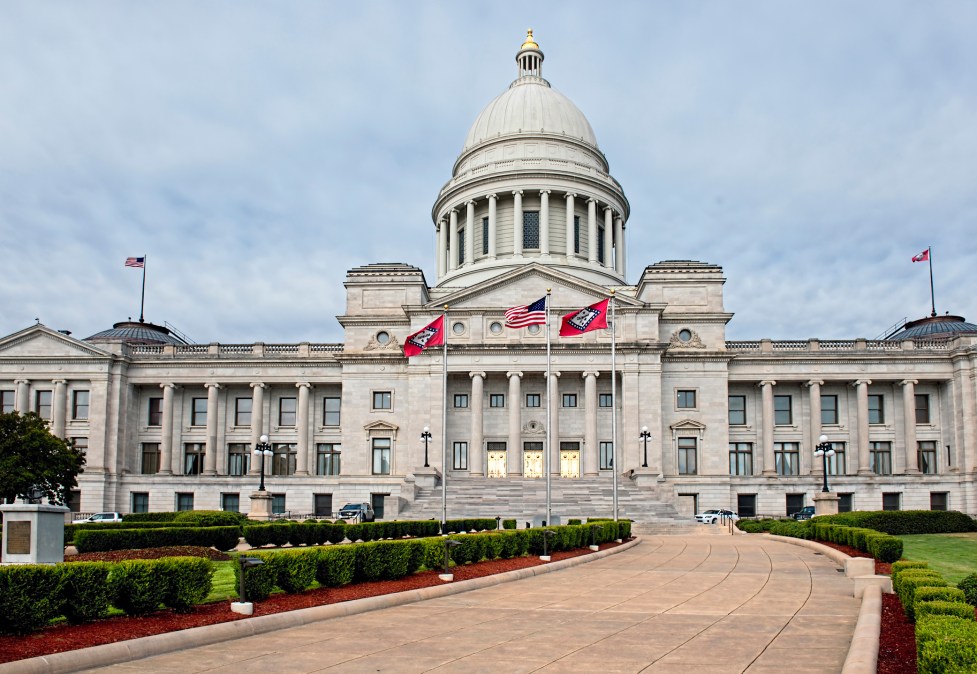 The Arkansas Department of Transformation and Shared Services announced Thursday it's recruited Joshua McGee, a research assistant professor at the University of Arkansas and public policy researcher, as the state's newest chief data officer.
McGee, who will serve in the uncompensated role while continuing his faculty duties, replaces Richard Wang, an information sciences professor at the University of Arkansas at Little Rock, who in 2017 was first to fill the state's chief data officer position. The position has been vacant since Wang's contract expired in June 2018, officials said.
As chief data officer, McGee is responsible for establishing and promoting data architecture and data governance and supporting the open exchange of data across agencies. He told StateScoop that his work with the state government will be similar to research he led during his past eight years with the Laura and John Arnold Foundation, a philanthropic corporation where he's an executive vice president.
"How do you make research useful? How do you put it in the hands of policymakers in such a way that they can do something positive with it?" McGee said. "How do you inform practice with research and analysis?"
McGee helped develop policy labs in six states — California, Colorado, Georgia, Michigan, Texas and Rhode Island — and Washington D.C. that matched state agencies with their local universities to solve challenges.
"[We] built shops that could work with those agencies to integrate their data to identify pressing problems that the agency faced, to use research and data analysis to dig into those problems and identify potential solutions and then test those solutions in the real world," McGee said. "I had a lot of experience working with state agencies and with university partners to do exactly what we're trying to do here in Arkansas, which is use the data resources of the state to improve the lives of Arkansas citizens."
In Arkansas, one of McGee's challenges will be to knock down "data silos," the disparate pools of data that various agencies collect and often do not track or share. Wang, the state's previous CDO, told StateScoop in 2017 that one of his top priorities was to establish "communities of interest" within state government — around crime or education, for example — to encourage interagency data-sharing and collaboration. Creating an inventory of the state's data assets was also a high priority, he said, so that decisions on what to do with the data could be acted upon more readily.
These challenges could be partially mitigated today by Gov. Asa Hutchinson's reorganization of the state's executive agencies, which began in 2018. That effort grouped departments with similar functions to reduce the number of Cabinet-level agencies from 42 to 15. The state's technology department, the Department of Information Systems, for instance, was moved under the new Department of Transformation and Shared Services, along with functions for information systems, geographic information systems, personnel management, building authority and employee benefits.
McGee said his first weeks will be spent getting a grasp of the state's overall data maturity and the work that's already been done to eliminate data silos.
"In terms of thinking about how to make state government more effective and efficient, using data and evidence to improve policy and practice I think is one of the biggest lever points," he said. "It's got the most promise for continuously improving service delivery, for making government more responsive to citizens, for delivering higher quality services at lower cost. I'm interested in making government work for people."