Air pollution, urban heat targeted in NYC's latest innovation challenge
The city is calling for entrepreneurs to come up with new ideas and share them with the world as it addresses two deadly issues.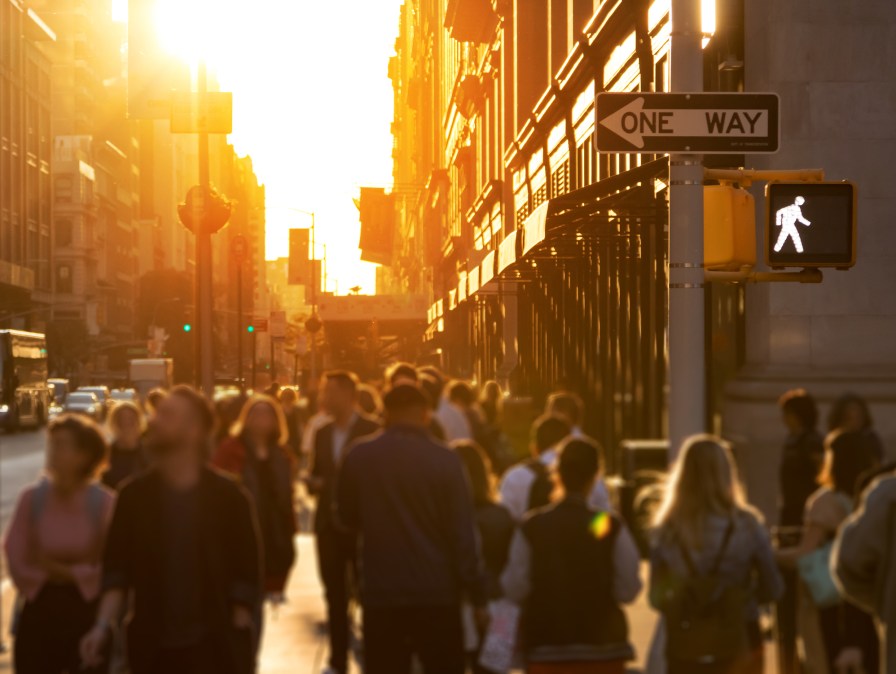 New York City announced on Wednesday it's looking for people who can develop innovative ideas and new technologies to mitigate the consequences of air pollution and the urban heat island effect.
The Mayor's Office of the Chief Technology Officer issued the challenge, which it's calling the NYC Air Quality and Urban Heat Open Innovation Call, in hopes of attracting individuals and businesses that are willing to develop new processes or technologies in exchange for recognition and a chance to pilot their ideas with the city government this fall.
"It gives us the opportunity to look outside of the known solutions and ways of addressing these issues we're looking to tackle," said Paul Rothman, a MOCTO senior product manager who is leading the competition. "It gives us a really broad view on what's emerging, what's cutting-edge."
The competition addresses two issues that city Chief Technology Officer John Paul Farmer said intersect with New York's environmental and health goals. The city has committed to reducing carbon emissions 80 percent across the five boroughs by 2050.
Air pollution contributes to the deaths of more than 2,000 New Yorkers each year, while the city's emergency rooms admit an average of 450 people each year in connection with heat-related incidents. An average of 13 people also die each year of heat stroke, officials said.
Rothman told StateScoop his team expects some of the more obvious pitches it will receive may include those related to air conditioning, the counterproductive heat generated by air conditioning units, urban vegetation, green infrastructure, misting systems, or direct air capture devices.
"But we're really keen on keeping an open mind on what may come in," Rothman said. "And hopefully it's something we haven't thought of."
Through partnership with several other city agencies, such as the Environmental Protection Department and Mayor's Office of Resiliency, MOCTO's officials said they hope the ideas presented can be scaled across the city, "particularly in neighborhoods that disproportionately bear the brunt of these environmental issues."
Winning solutions might also find traction in other cities and abroad. The city's main partner for the project is Access Cities, a consortium dedicated to sharing resources on sustainable urban development that also includes Munich, Singapore and Denmark.
The Danish capital, Copenhagen, is planning to launch a call to its public to address the same two issues sometime in the next few weeks. Lykke Leonardsen, a government official in Copenhagen, said in a press statement that his city has benefitted greatly from sharing resources across country borders.
"Although we are a relatively green city, air quality is also a huge challenge for us, and if we look at future temperature rise predictions caused by climate change, we have to start future proofing our city now against increasing urban heat island impacts," Leonardsen said.
Competitions of this sort have become more common with city governments in recent years and New York in particular has become a an exponent of crowd-sourcing its research and development on difficult issues. The city launched several new challenges last year under its NYCx brand, targeting climate change, nighttime safety, responsible waste disposal and wireless connectivity. A competition themed around cybersecurity for small businesses is currently ongoing.
MOCTO has scheduled a webinar for July 2 to provide applicants with additional information about the NYC Air Quality and Urban Heat Open Innovation Call before its application deadline on July 15. Winners are to be announced September 24.