Why every emergency district needs a crisis communications plan
To handle 911 outages and other crises, emergency communications officials from two states said a formal "crisis communications plan" is essential.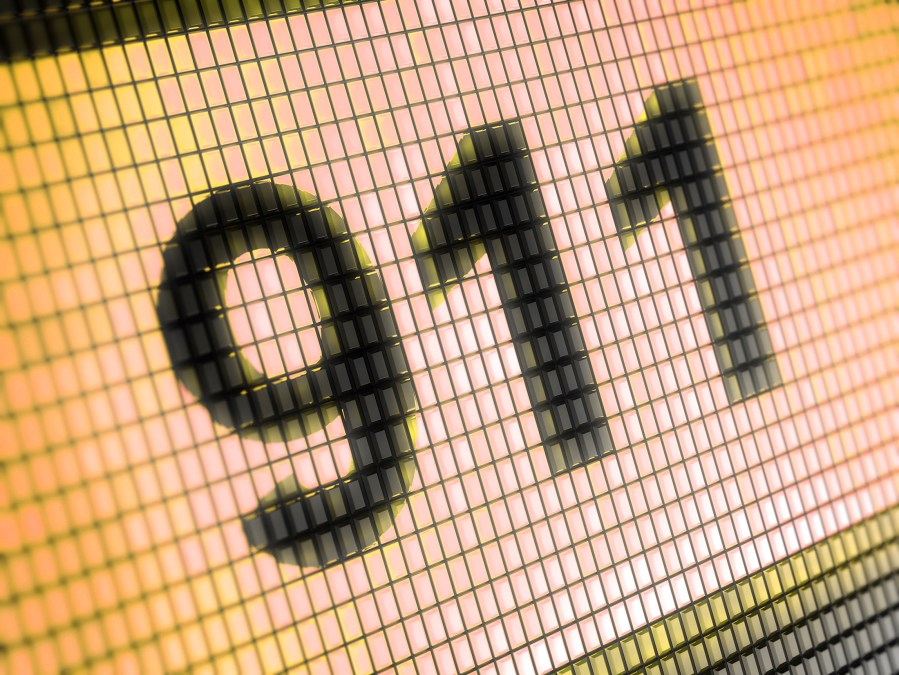 Several statewide emergency communications officials who've been caught off-guard by 911 outages urged their counterparts Wednesday to develop formal crisis communications plans to avoid similar crises.
In an online conference hosted by the National Emergency Number Association, officials from Texas and Minnesota each said that while they'd had traditional continuity of operations plans in place, neither jurisdiction had a "crisis communications plan," which some speakers at the event described as being more flexible and robust than regular communications plans.
Christy Williams, director of the North Central Texas Emergency Communications District, said her district got through a September 2018 outage without a crisis communications plan "flying by the seat of our pants," but that it was stressful as officials attempted to understand what was happening and keep the public informed. After it was over, the district hired consulting firm Mission Critical Partners to analyze the event.
"In the lessons learned we got from that MCP evaluation, the number one item was, 'Hey you guys did OK on the fly, but you need a formal written crisis communications plan,'" Williams said. "And by golly, I agree, and I think everyone needs a formal written crisis communications plan."
Williams said the biggest difference between a regular communications plan and a crisis communications plan is "the immediacy" of the latter.
"A crisis communication plan must be much more specific than a regular communications plan," she said. "I can remember the press hounding me for a statement and news conferences and I thought, 'I can't do that, I don't know what the problem is! I don't know when it's going to be fixed, I don't know, I don't know, I don't know! But that's not a good enough answer. It's very important that we're responsive."
Dana Wahlberg, director of the emergency communications networks division at the Minnesota Department of Public Safety, agreed that a crisis communications plan is essential for every emergency district.
"I think maybe a good way to describe a crisis communications plan is just a communications plan on steroids or a communications plan with flexibility," Wahlberg said. "No two outages are going to be exactly the same. No public reaction is going to be exactly the same and so I think we need to be flexible in how we're going to respond to a crisis communications event."
Wahlberg was director when in August 2018 all public safety answering points across Minnesota were disrupted for more than an hour. She said her office found out not from the PSAPs themselves or the state's 911 service provider, but from social media. She said this led the agency to use its presence on Facebook and Twitter to distribute 10-digit emergency phone numbers to people and provide guidance.
And though a communications plan had been developed just a few months prior, she said, what they'd developed proved insufficient in that scenario.
"Within that 65 minutes, things were very chaotic and disruptive and while we did a fairly decent job of managing that, certainly we determined within the next day or two that we really needed to do something formal," Wahlberg said.
She said having a plan for precise and careful communications is especially important so as not to create panic or make the situation worse. She recalled a smaller outage several months later, affecting only a few hundred residents, in which one PSAP immediately told the press of the outage, prompting many people to make test calls to 911.
Amber Schindeldecker, the public information officer for Minnesota's emergency communications networks division, recommended a "messaging matrix" — a common strategy in the public-relations industry — that defines a scenario, stakeholders, stakeholder concerns and key messages with supporting facts. The model's encompassing plan should define audience groups and modes of communication, she said.
"Figuring out the best tactic and the best tool for the delivery of those messages is going to be key," Schindeldecker said. "In our case, we had decided that it was going to be social media because we were able to meet our audience directly there."
But whatever the plan, said Williams, the North Central Texas director, hiding from the public or delaying communications is not an option.
"You have to take accountability," Williams said. "This is not a time to blame people and to say it's somebody else's fault. But this is a time for you to take responsibilities. You have to deal with a crisis communications plan with what's going on in the moment, and even if you don't have all the information, you have a responsibility to provide regular updates to the press, thus the public that we serve."