With Virginia's IT contract with Northrop Grumman ending, competitor starts offering jobs to data-center workers
Science Applications International Corp. has been interviewing and re-hiring employees affected by Virginia canceling its 13-year contract with Northrop.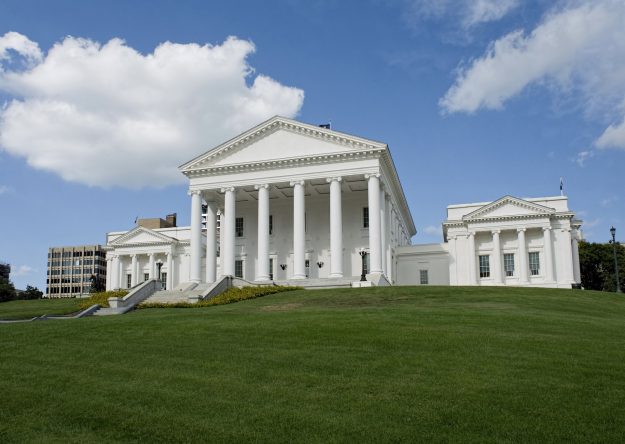 As the Aug. 17 end of Virginia's information technology services contract with Northrop Grumman approaches, some employees at the state's main data center operated by the company have started receiving offers to stay on by the new firm taking it over.
Science Applications International Corp., or SAIC, has been interviewing and re-hiring as many as 350 workers, who officially stand to be laid off when the Northrop contract expires, the Richmond Times-Dispatch reported . The layoffs stem from Virginia's decision to move on from a contract initially signed in 2006 that made Northrop the commonwealth's sole IT service provider, to a multivendor model. SAIC was hired last year to coordinate the different contracts that'll eventually service 63 state agencies.
That new arrangement includes SAIC's taking over management of the data center in Chester.
"We are committed to retaining all employees who wish to continue their work for the commonwealth under the contract," an SAIC spokeswoman told the Times-Dispatch.
The change in contracts has also left the Virginia Information Technologies Agency in an escalating legal fight with Northrop, which sued the state in May 2017, alleging its contract had been sabotaged. Virginia filed a $300 million countersuit the following month . Proceedings in the suits are still ongoing.
Virginia Chief Information Officer Nelson Moe announced last month that the state would exit the $2.4 billion Northrop contract this August, 10 months ahead of its scheduled expiration in June 2019. The data center itself was sold last November to an entity connected to Global Securitization Services, a New York holding company, in a $44 million transaction . VITA is seeking to take over the lease as Northrop prepares to move out.
Meanwhile, SAIC has been staffing up elsewhere around the commonwealth as it prepares to take over IT services. In May, Democratic Gov. Ralph Northam announced the company will be opening a 40-person service center in southwest Virginia to handle state workers' IT requests. The office is expected to be up and running by fall.