Washington state's struggling technology agency gets another interim director
An external review of Washington Technology Services is calling for changes in leadership, and the governor says a search for a permanent replacement is underway.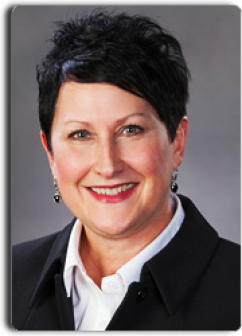 Washington Gov. Jay Inslee named a new official last week to take the titles of interim technology director and statewide chief information officer as the previous interim director's official term lapses. But the state technology office is still searching for its first permanent leader since last October.
Vikki Smith, director of the Washington Department of Revenue, took over Washington Technology Solutions — also known as WaTech — on an acting basis last Thursday, replacing the previous interim director Rob St. John, who officially ended a 33-year career in government on June 30. St. John had originally taken over for Michael Cockrill, who resigned in October after serving as the state's CIO for more than five years.
Inslee's office said "a search has been re-opened to find a permanent WaTech director," as a new report from consultants call for changes in the state's technology leadership.
Smith, who has been with Washington's Department of Revenue since 1970, told StateScoop in statement provided by email that she is excited to work a new agency but that her role is to be a holdover while a long-term replacement is found.
WaTech was created in 2015 as a consolidation of three state technology agencies, and whoever takes over as the agency's new director will face several major budgeting and organizational challenges. An audit released last year found that the agency was struggling to recover costs from more than half of its business centers and that it faces several broader budget issues that may be out of its control.
A review of WaTech's budget published last week by the consulting firm Gartner reads that "WaTech's leadership and culture are laser-targeted on cost recovery which leaves little energy for focus or concern regarding customer needs or the quality of the services being delivered."
The report also says that major organizational changes to the state's technology offices — some of which date back to 2010 — "haven't had staying power," and that the 2015 consolidation effort was "undermined" by investment missteps, implementation changes, and a low adoption rate of new services, like the state's private cloud, which was rebuilt in 2016.
The document goes on to say that many of the state's legacy systems have not been modernized or consolidated, and that WaTech has not been an effective partner to other agencies in developing new services. At the same time, the report also knocks WaTech for attempting to be "all things to all agencies, rather than focusing on a few key customers or improving the quality of critical high-volume services."
To fix its problems, Gartner says WaTech "must" reassess its portfolio of services and "define action plans to transition away from some services" and to strengthen others.
Perhaps the most revealing finding in the report is one that hasn't had a long-term fix in almost nine months: "Change is needed in WaTech leadership."