Vermont websites go dark briefly after 'animal inflicted chews' to fiber
The state's internet vendor says it has restored service after one of its damaged cables knocked several government agency websites offline — from state police to the health insurance exchange.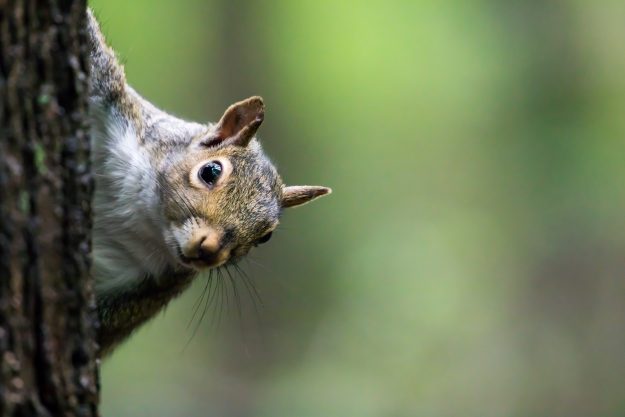 Vermont residents temporarily lost access to most of their state government's websites on Wednesday during a brief outage that the state's internet service provider attributed to damage to a segment of fiber optic cable near Essex, in the northeastern part of the state.
Shortly after 9 a.m., the websites operated by the Vermont State Police, the Department of Motor Vehicles, Vermont Health Connect and other agencies became inaccessible.
The state's internet service provider, FirstLight attributed the outage to damage ranging from downed cables to "animal-inflicted chews." The company said service had largely been restored by 3:30 p.m. While the outage limited residents' and state workers' ability to access government websites, people were still able to access critical services over the phone, VTDigger.org reported .
The Vermont Agency for Digital Services, the state's information technology bureau, notified government workers Wednesday afternoon that their websites, email and other online tools had become available again.
FirstLight, based in Albany, New York, controls about 14,000 miles of fiber throughout New York State, Pennsylvania and northern New England, serving as a connection between local carriers and the Tier 1 networks that form the backbone of the internet. It serves as the internet service provider to state and local governments and businesses in the Northeastern United States.
In 2011, Fred Lawler, a senior vice president of Level 3 Communications, one of the main fiber network operators, estimated that 17 percent of all damage to his company's 84,000 miles of fiber is caused by squirrels — and that squirrels account for nearly all animal-inflicted damage to the cables.
Although they can be fixed relatively quickly, fiber cuts are a frequent nuisance, and reveal just how easily human or animal behavior can knock out internet or wireless service for large swathes of users. AT&T customers in Oklahoma were briefly cut off from their phone service last week after a road construction crew damaged a cable. In June, Comcast customers across much of the eastern United States experienced disruptions due to multiple cuts in New York and North Carolina.