Tennessee's Medicaid program is going in on process automation
TennCare CIO Hugh Hale said he wants to automate as many of his agency's processes as possible to make themselves "easier to deal with."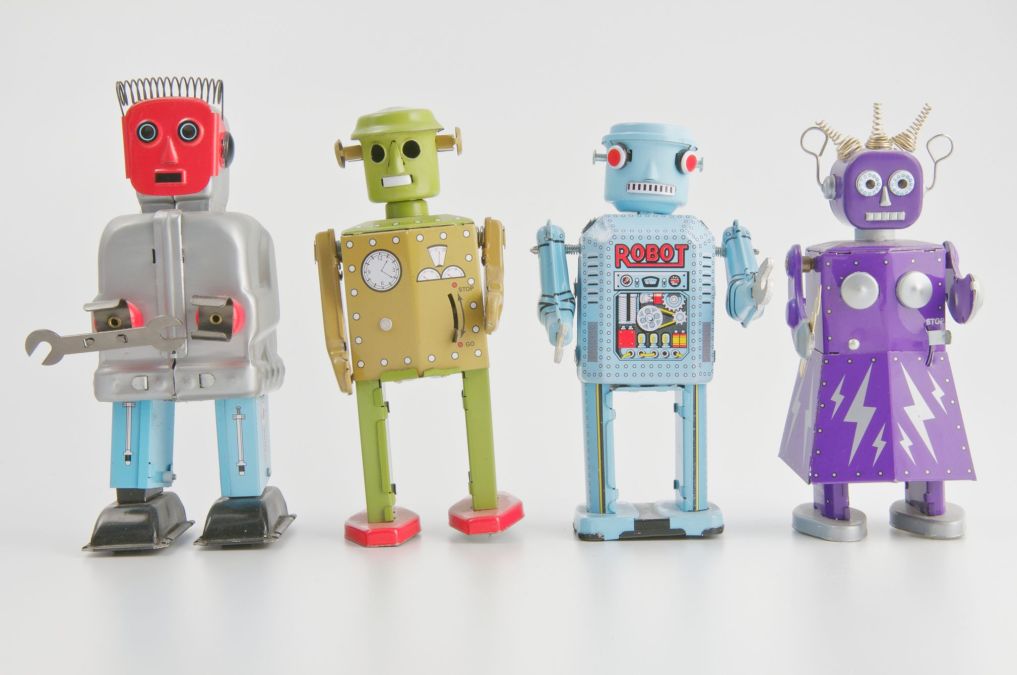 For the past two-and-a-half years, the IT shop behind Tennessee's Medicaid program, TennCare, has been on a mission to automate as many things as possible, and it's automated a lot.
So far, the newly automated processes are cutting down weeks of work for the program's staff, said Hugh Hale, TennCare's chief information officer. Those changes, which cover everything from how the agency processes physical mail to how to it enrolls newborn babies into the health care assistance program, are greatly expanding the state's capacity serve its "most vulnerable population," he said.
TennCare processes thousands of applications and service requests each month for its 1.4 million members — nearly 21% of the state's population.
"We're trying to do everything we can to make ourselves easier to deal with, easier to access, easier to apply for services, faster to get the services," Hale said. "Everything is centered around the member."
Baby bots
Among the automated processes TennCare's using is software that scans returned mail and tries to find an accurate forwarding address. Hale said that tool has "greatly reduced" the amount of physical mail his staff has to process.
TennCare also runs machine-learning software that scans the documents recipients submit to verify details about their lives, such as birth certificates and driver's licenses. Hale said about one-third of those documents can be verified and scanned, work that previously was done by hand.
A bot that automatically enrolls eligible newborn babies replaced a process that previously required people to fill out "17 screens' worth of information," Hale said.
"It used to take weeks to do this, now it's less than three minutes, and no human intervention," he said of the "baby bot."
Adult enrollments are being automated, too. Hale said about 40% of applications are "no-touch," meaning they're approved by a computer or forwarded to a human worker who needs to verify a detail.
"That's huge," he said. "It used to take us two to three weeks to give someone services."
TennCare's process for verifying assets submitted by users includes more than 140 interfaces, Hale said, providing even more opportunity to automate how the agency works. He said his team is currently developing an AI "nudge bot" that notifies staff when an anomaly appears in a user's profile. If a user's income fluctuates wildly each month, for example, the bot might direct a staff member make an inquiry.
"The idea is to make sure that the people who need the services get them and those who don't don't," Hale said.
AI QA
The biases that make their way into many automated technologies receive more attention in fields like law enforcement, but Hale's agency is also taking steps to ensure TennCare's AI doesn't run amok. He said his team performs quality assurance on newly automated processes and deploys them incrementally to ensure they're working as intended.
"We're automating everything we can, but when we automate it, we're very sure to verify integrity because we don't want to just trust the system," he said. "We QA it to death. We do extensive testing and even on roll-out, we don't allow the computer to make decisions without verifying by human for several months and we're very comfortable with it before we turn it loose."
Hale said that change management also plays a large role in the success of the program. Offloading more work onto software allows each staff member to reach many more users in the same amount of time, but those changes to peoples' schedules can be disruptive or seem unwelcome to some.
"We spend a good bit of time before we do anything documenting current roles of the staff and documenting their future roles with the new system and then looking at the education required, the training required and the organization that's required before we ever go into implementation," he said.
And when the agency transitions to a new automated process, Hale said it assembles a "war room" of experts who can immediately answer staff questions so that the shift is as seamless as possible.
All about the business
Rather than building in-house, most of TennCare's software is designed by Hale's team and built by vendors. Hale said a multi-vendor model allows him to rapidly scale his team up and down as needed and draw on the best solution for any given problem. He said a monthly "partner council" convenes the heads of all his vendor partners and they can talk about problems they're having and who's best equipped to solve them.
"I foster an environment of collaboration even among vendors that consider themselves competitors," he said. "That works very well."
Perhaps the automation program's most important element is the partnership between IT and the state's business leaders, Hale said.
"We're in a very proactive position where we have business relationship managers that actually sit in our eligibility shop to form really tight relationships between business and IT," he said. "We help them develop their process roadmaps, which leads to an IT roadmap. It's the partnering with the business and the partnering with vendors that really guide our success."