Talking to legislators more often helps a lot, state CIOs say
Explaining the impact and importance of technology to state lawmakers goes a long way toward achieving IT goals, speakers at NASCIO said.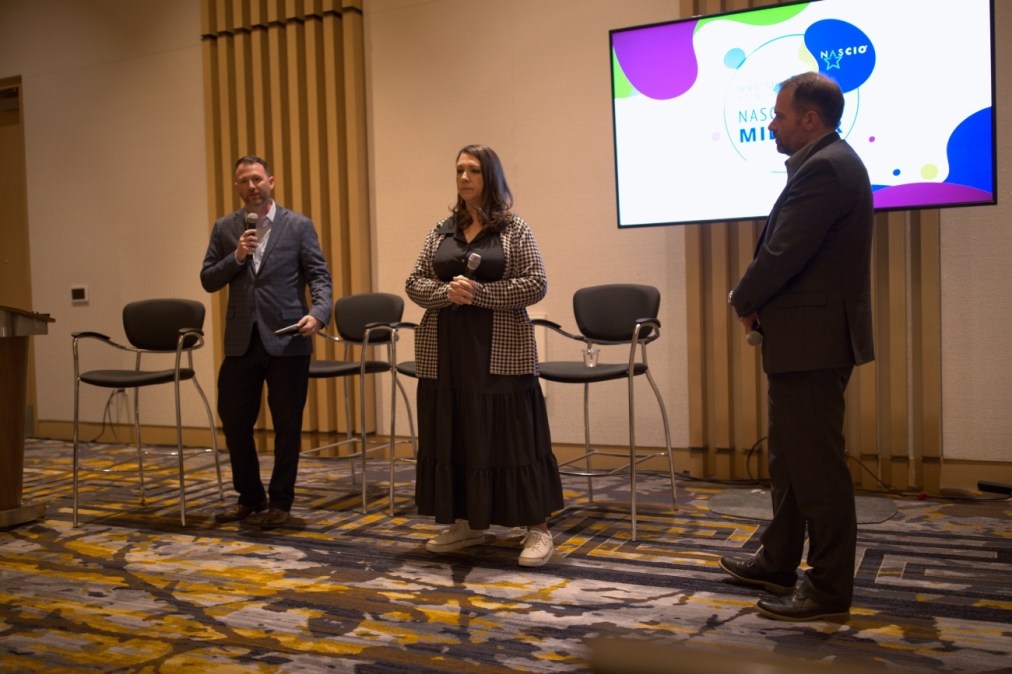 One of the trickiest parts of any state chief information officer's job is meeting with the lawmakers who control their state's budgets and policy agendas, and usually, one side of those conversations is not well-versed in IT, two CIOs said Tuesday.
Speaking at the National Association of State Chief Information Officers midyear conference, Texas' Amanda Crawford and West Virginia's Joshua Spence both shared experiences of dealing with state legislators whose interest in tech and cybersecurity policy can range from engaged to novice to outright dismissive.
"When you meet the legislature you need to be prepared for the tough questions," said Spence, who previously served as his state's chief information security officer. "When I was CISO, I got prompted by a member of the legislature who said, 'I'm not sure why they had you talking to us. Infrastructure's about roads.'"
Crawford, who joined the Texas Department of Information Resources in 2019, said she started making inroads with Austin legislators by drawing on her experience as one of the tech agency's customers while she worked for the state attorney general.
"In the legislature, it wasn't brought up," she said. "Nobody talked about DIR. I said we need to change this. Legislature needs to look to us for thought leadership."
Building that trust takes showing lawmakers the value of an IT project or asset — sometimes a tall order in a state where legislating is a part-time job, Steve Pier, DIR's deputy executive director, said during the NASCIO session.
"How's it going to impact the constituents?" said Pier, who started his government career in the 1990s as a Texas House aide. "Are we going to get people out of line? Deliver services quicker? It's showing that IT aspect and making sure members understand what DIR is bringing to the table is helping, whether it's health and human services or a text doc."
Pier also said IT agencies' role with statehouses is to "educate, not advocate," even if that sometimes means telling a legislator that their proposals could hinder a project or tip competitive processes toward certain vendors.
Crawford said that she, Pier and other DIR leaders now meet regularly with Texas Legislature staffers when lawmakers aren't in session, and that they make sure to speak directly with members of relevant committees when tech-related bills come up. Those efforts, she said, have helped win over some members with tough reputations.
"There's a particularly intimidating member in our house who wears all black," she said. "I see him leaning forward. He says, 'Your team is the only agency that came to meet with us before session.'"
The Texas Department of Information Resources' dealings with state lawmakers also gained recognition from NASCIO this week. On Tuesday, the association gave its Technology Champion Award to State Rep. Giovanni Capriglione, a Fort Worth-area Republican who's sponsored several bills related to modernization, data management and cybersecurity, including a landmark 2021 law that overhauled the state's information security practices.
In a press release, Crawford called Capriglione an "unmatched innovator whose contributions have advanced state government information technology across multiple fields."