State CIOs will stress cyber, info-sharing to feds in 2016
The National Association of State Chief Information Officers is keeping cybersecurity concerns atop its list of federal priorities for the new year.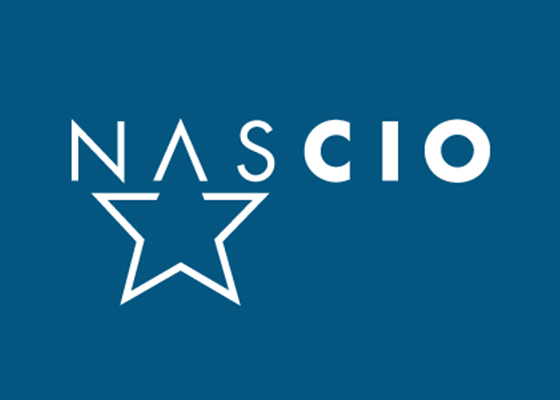 Cybersecurity remains the top issue state chief information officers say they'll address with federal officials this year, with information sharing continuing to grow in importance.
The National Association of State Chief Information Officers announced its top-four federal advocacy priorities for 2016 on Tuesday. The group's executive committee chose to keep cybersecurity atop the list, the same position the issue occupied in 2015. A push for flexibility in federal regulations and an emphasis on the construction of FirstNet, the Nationwide Public Safety Broadband Network, were listed second and third respectively.
The group put information sharing fourth among its list of priorities, but the topic is notable because it represents the lone departure from NASCIO's listed goals last year. Specifically, the association plans to "continue its advocacy for the National Information Exchange Model (NIEM)" since "many, if not all, federal programs administered at the state level have some element of information sharing."
However, the FirstNet public safety broadband network will also be a key issue for state CIOs, even if it's not a new area of focus. Now that FirstNet has released its request for proposals, the association stressed that it's "crucial that CIOs stay informed of major developments" with the process, since many serve as the single point of contact on the project for their state governments.
[Read FedScoop coverage of the FirstNet RFP here: RFP for FirstNet's massive network released]
The association also plans to aggressively promote "regulatory flexibility" from the federal government, noting that the current structure of federal agency rules promotes a "silo funding approach." NASCIO believes the "rules attached to federal funding generally do not promote enterprise IT consolidation, shared solutions, or the integrated channels of services sought by citizens," and plans to work with regulators to reverse this trend.
Contact the reporter on this story by email at alex.koma@statescoop.com. Follow him on Twitter at @alexkomaSNG.