State chief data officers get an association of their own
The State Chief Data Officer Network, representing top data officials from 25 states, is holding its inaugural conference at Georgetown University.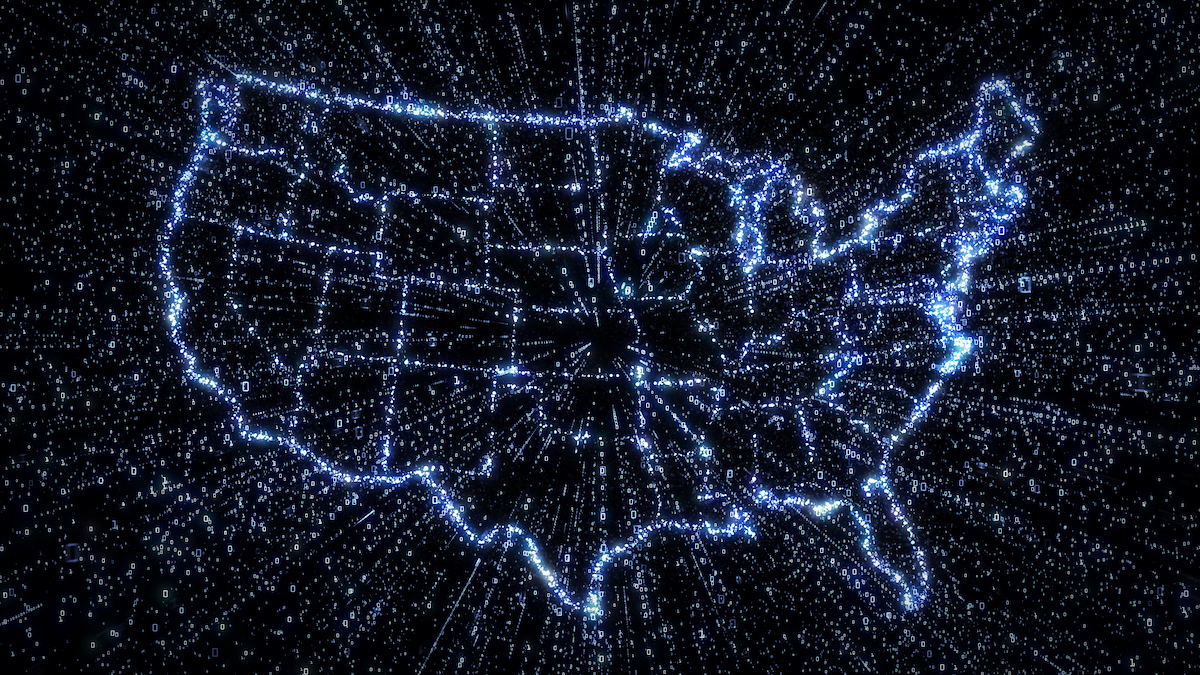 As state governments sift through ever-growing mountains of information to inform policy decisions, more have created new offices devoted to organizing and marshaling all that data. And though 25 states plus the District of Columbia have hired chief data officers in a little less than a decade, those officials lacked an association through which they could convene and exchange strategies and lessons.
That changed Tuesday with the formation of the State Chief Data Officer Network, a new organization meant to support and bring together state governments' top data officials. The group, which is being run out of Georgetown University's Beeck Center for Social Impact and Innovation, is holding an inaugural conference this week in Washington, featuring discussions between sitting data chiefs from 19 states and D.C.
The association is led by former Connecticut CDO Tyler Kleykamp, who stepped down in September after five years advising that state's leaders on how to best leverage their data, but had long advocated for a formalized trade association for government data officers. The network had existed semi-formally since at least 2018, when a group of 13 statewide CDOs signed a letter commenting on the development of a federal data strategy.
That federal strategy, which is expected to be published later this month, is one of several topics the State Chief Data Officer Network will touch on during its two-day conference, which also features panels on the roles data plays in criminal justice reform, housing policy, child welfare and emergency services. The event also features several off-the-record sessions where the attending data officers will be able to swap their experiences.
Along with bringing data officers together to learn from one another, the new association is also meant to promote the CDO's role in state government. Data officers' power to advise leadership varies from state to state, as does where the office falls on the organizational chart.
Colorado became the first state to create a governmentwide chief data officer role in 2010, when Gov. Bill Ritter hired Micheline Casey. Since then, 24 more states have followed suit in adding a CDO or equivalent position. But as the position has matured, arguments have emerged about how close a data officer should be to a state's top leaders.
In Connecticut, Kleykamp's former state, the CDO works under the secretary of policy and management, who reports directly to the governor; Virginia follows a similar model. But most other state data chiefs answer to the chief information officer, a management structure that has rankled some data professionals like Andrew Nicklin, a former director of New York State's open-data program, who argued last summer that a CDO does not belong in the IT office.
"…[It] is a false perception that data is a product of IT systems," Nicklin, now with the Johns Hopkins University Centers for Civic Impact, wrote in a June 19 blog post. "Data is a product of business units who need it to track and manage work."
Nicklin went on to write that when data offices sit inside an IT agency, they have to scrape for attention with other priorities, like cybersecurity and frontline infrastructure. Rather, he suggested CDOs belong at an executive level where they can better advise elected officials on making informed policy choices.
That appears to be one of the State Chief Data Officer Network's goals as well. In a Beeck Center press release, Kleykamp pointed to a number of policy areas where data is crucial.
"Using data to identify areas to target solutions for social issues like opioid addiction, child welfare, and economic mobility is a growing need across the country, and the members of this network bring a wealth of experience and success to share with each other," he said.