Connecticut's first chief data officer steps down
Tyler Kleykamp helped forge statewide legislation and policy that supports initiatives ranging from opioid-addiction recovery to the magnet school lottery.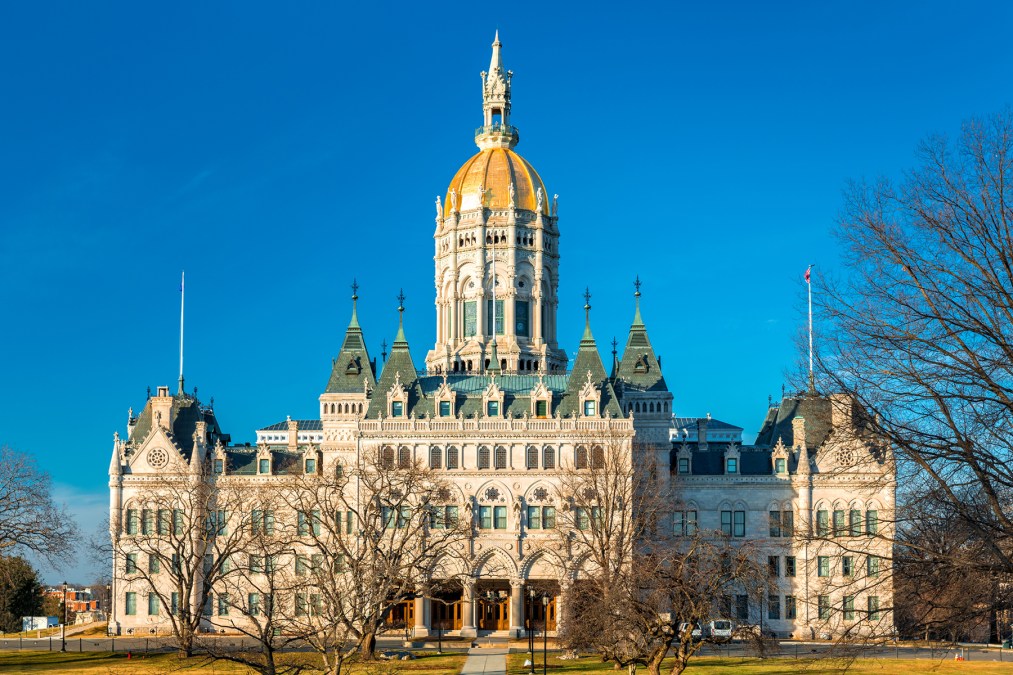 Tyler Kleykamp, who was hired as Connecticut's first chief data officer in 2014, stepped down Friday.
Before hiring a research analyst last year, Kleykamp worked as a one-man team, developing the state's data plan, encouraging agencies to open their data sets and finding ways to use government data across a broad range of policy areas, from health care to traffic management.
In an interview with StateScoop, Kleykamp said he will start a new job on Monday. While he declined say where he'll be working, he said the new role is related to government and will allow him to share the ideas he's developed in his expertise with government agencies more broadly.
"I have an incredible opportunity to take some of the work we've done in Connecticut and also what I've learned in other states, as well, and scale some of that work," he said.
In Connecticut, Kleykamp also spent six years as an environmental analyst with the Department of Public Health and seven years as a planning specialist for the state's Office of Policy and Management. The role of data in business has been transformed during that timeframe and in the last five years in particular. Kleykamp said that in Connecticut, an initial emphasis on open data security and efficacy has shifted toward finding the greatest value of a given data set in service of an organization's goals.
"I think the role which was so new at the time [five years ago] that even a lot of the states that created the position were really focused on open data and even as the role has evolved in the private sector, too, it's really moved to really trying to figure out how can we extract as much value from this as possible," he said.
Kleykamp said he was frequently limited by how much he was able to accomplish as a one-person team, but that he shifted his attention across various challenges as they arose. He helped Connecticut develop its data practices around the state's management of the opioid addiction trend and supplemented how it made determinations for placement in the state's magnet school lottery program, with an eye on improving racial diversity.
"It's been really great to have an opportunity to play a small role in a broad range of policy areas," he said. "I think you'll begin to see more data-informed policy and as you see states create these digital service teams, you'll see CDOs start to support those efforts where delivery of service requires data from multiple sources to enhance the way we do business with the public."
In addition to Connecticut's work in promoting open data, Kleykamp said he's particularly proud of a statewide data plan adopted last year that establishes a governance framework for how agencies manage how data is stored, shared and used, but also sets eight specific "focal points" for how the state's data policies correlate with agency missions. There are provisions for how data can be used to improve substance abuse and addiction programs, traffic safety, fraud, education, resilience against emergencies, land use, health care and economic development.
Such data-use governance documents have become more common for states in 2019, but Kleykamp said specifying those focus areas is a unique attribute of Connecticut's plan.
"The real theory behind that is this underlying work is really great but if you don't have the real specific policy areas to prioritize, the work can all be for naught or our agencies can lack direction," he said.
The Connecticut Office of Policy and Management has not yet announced Kleykamp's replacement, but the said it's unlikely his position will be dissolved.
Kleykamp said wasn't burned out by 18 years with the Connecticut state government, just that it may be time for someone fresh to step into the chief data officer role and knock down the pins he's meticulously set up.