Maine town buys public safety cloud suite after previous vendor stopped updates
The Scarborough, Maine, Public Safety signed an agreement with Tyler Technologies for the company's public safety solutions.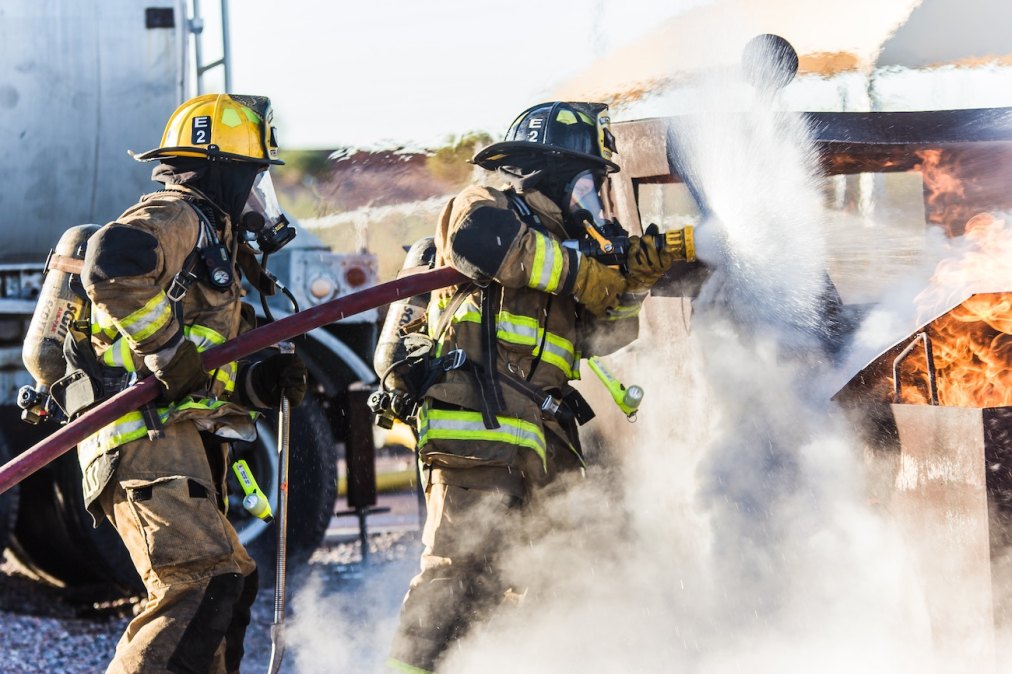 This week, a small town in Maine in need of new technology for public safety officials and first responders announced it's purchased a cloud-hosted suite of tools that leaders say will grow with the town's needs.
Scarborough, Maine, a town of 20,000 residents in the southern part of the state, signed an agreement to use Tyler Technologies' cloud-hosted suite to incorporate real-time communication between responders, surrounding mapping with traffic notifications, vehicle locators and other features. It replaces a computer aided dispatch system that does not offer as many helpful features, said Joseph Thornton, communications manager for the Scarborough Public Safety Department.
Thornton said the purchase was a "weight off our shoulders" and that he expects the technology will relieve the burden on the town's servers and aid dispatchers with immediate information regarding traffic obstacles and call history.
"The software is able to locate where the emergency is and what the closest unit is to it," Thornton told StateScoop. "It's like a professional version of Google traffic, where it will actually know that there's a traffic backup during the evening commute. The technology from where we were to where we are in this core system upgrade — leaps and bounds."
Tyler Public Safety Division President Andrew Hittle said in a press release the agency is the first in the state to use its entire public safety suite. According to Tyler's website, its Enterprise Public Safety software seeks to connect data and processes between public safety and criminal justice departments, agencies and jurisdiction. The deal also includes Tyler's Enterprise Public Safety, Enforcement Mobile and Fire Prevention Mobile platform.
While Scarborough's previous computer aided dispatch system was still working efficiently, that company was planning discontinue updates, Thornton said.
"I think the software we have now has served the needs of our agency from the day we got it," he said. "But the size of our agencies and what our agency call volume is, I think the current software program we have is no longer expandable."
While Tyler Technologies offers a variety of services for the public's safety use, such as allowing officers to type a report on a mobile device, Thornton said that he does not imagine most officers will want to use that feature.
"The capability that we don't have now is surrounding mapping, so the software that we have now is all database driven," Thornton said. "It's a completely different platform than what we're used to."
Thornton reported that the department's partnership with Tyler Technologies includes server maintenance, compared to the previous system that required part of the town's IT infrastructure budget to go to server management.
"It frees up our staff to concentrate on the actual emergency response," Thornton said. "I think it's a weight off our shoulders to allow the experts at Tyler who work on this stuff to be the ones that maintain [the software]."
Thornton said the town also expects cost savings with at least one part of the upgrade.
"When we first started using our prior software, it was extremely expensive to outfit all of these vehicles with laptops," Thornton said. "Panasonic Toughbooks, or something like that, at $2,500 a pop."
Thornton said officers will have CAD access through mobile devices on secure cellular connections, along with wayfinding and camera tools.
"I could go on for days about the capabilities of the software," Thornton said. "We've got a lot of our responders more familiar with using an iPhone or an iPad or an Android device anyway."
The process for choosing Tyler Technologies took more than a year, he said, and included input from a team of public safety officials across various jurisdictions as the department hosted demonstrations of five CAD vendors.
"The full reality, like everyone else, no one scored perfectly, including Tyler," Thornton said. "With Tyler, what we were able to see is the expandability of [the CAD]."
Thornton said the full switch to the Tyler Technologies system is scheduled to begin in September and take about 10 months.