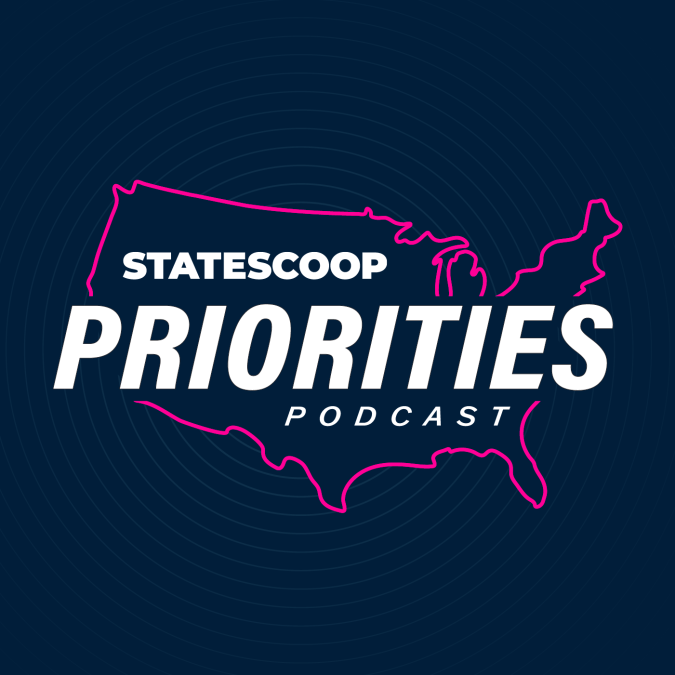 Inside Oregon DOT's massive system consolidation
On the Priorities Podcast, Ben Kahn, innovation and planning manager at the Oregon Department of Transportation, says consolidating 99 legacy systems into one has made the department more efficient and made it easier for residents to access services.
"[Now] we have the ability to modify our system based on the current situation whether it's a COVID pandemic or whether it's wildfires," Kahn says. "We're able to have a lot more online services. And we keep adding more."
Kahn's work is among this year's nominees for NASCIO's annual State IT Recognition Awards. Winners for those awards will be announced at the association's conference next month.
Kahn says the consolidation opens up opportunities to add additional modernized services, including the potential for video-proctored knowledge exams for driving tests that people can take at home.
Also on the show, Washington, D.C., CTO Lindsey Parker explains how her dual role as assistant city administrator plays into the District's modernization plans.
In the news this week:
Alabama will spend $83 million on expanding broadband. Gov. Kay Ivey says the initiative will connect nearly 3,000 miles of new and existing fiber infrastructure over the next three years, and will be funded by money from the American Rescue Plan Act.
Police in San Francisco will soon be able to access live footage from thousands of privately owned security cameras. The San Francisco Board of Supervisors approved a policy that will allow police officers to request temporary access to private surveillance cameras for a 24-hour period. The department says they will submit quarterly reports of all live-monitoring requests to the city's board of supervisors and police commission.
Amazon Web Services is introducing a "smart city" credential. The new competency credential is intended to help customers identify partners with experience deploying cloud solutions to improve urban infrastructure, spatial planning and city governance.
StateScoop's Priorities Podcast is available every Thursday. Listen more here.
If you want to hear more of the latest across the state and local government technology community, subscribe to the Priorities Podcast on Apple Podcasts, Google Podcasts, Soundcloud, Spotify and Stitcher.