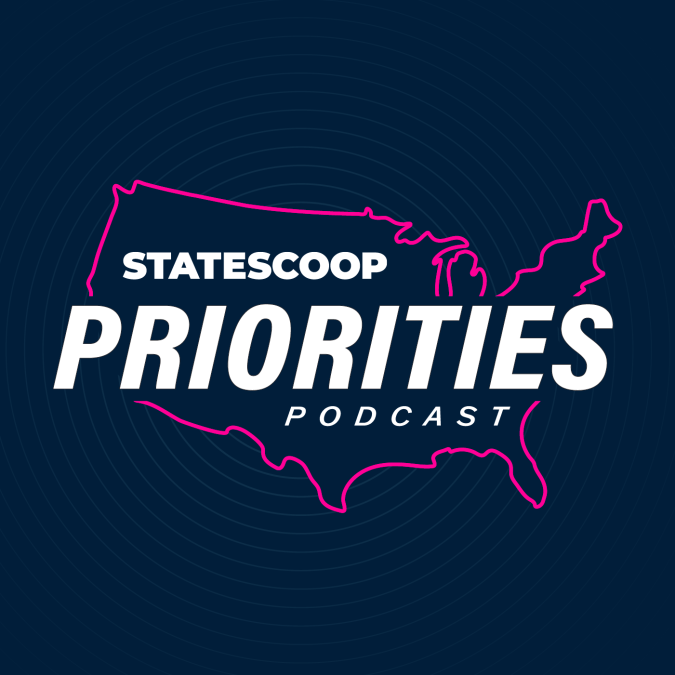 Data, privacy next steps for New York state IT
On the Priorities podcast, acting New York CIO Jennifer Lorenz says that nearly a decade after a massive IT consolidation process, data and privacy will drive the next era of maturity for the state's technology operations.
"What's that next level of maturity? That's where data and privacy come in," Lorenz says. "We're really building this overarching program where a tech solution has to include the data strategy, has to include the privacy strategy, also the security strategy, more upfront."
The state last year hired lawyer Michele Jones as chief privacy officer, and in March, hired data strategist Rebecca Cai as the state's new chief data officer.
Data and privacy policy are not new to New York, though, Lorenz says.
"We hit those things before, but I'd say it was a little more myopic," Lorenz says. "Each level waterfall approach kind of got brought in [before], now we're trying to do it up front."
Also on the podcast, StateScoop's Keely Quinlan stops by to talk about her recent article on biometric privacy legislation and policy, and Ohio's Katrina Flory talks about her focus on next-generation 911. StateScoop 50 Award winner Red Hat's Doug Ross also joins the show to talk about IT modernization.
In the news this week:
The National Association of Counties is creating a new committee to explore artificial intelligence. The new 15-member committee will explore the policies, applications and potential consequences of AI in county governments. Travis County, Texas, Judge Andy Brown and Palm Beach County, Florida, Mayor Gregg Weiss will lead the committee.
Washington state's tech bureau is staffing up with the hire of a new CISO, CDO, CTO and chief of staff in recent months. The state's CIO Bill Kehoe says these hires are enabling him to more effectively manage statewide efforts on cyber, digital services, data analytics and enterprise architecture.
Cybersecurity planning and training is lacking across multiple branches of government in Utah, according to a report from the state legislature's watchdog office. The state's Office of the Legislative Auditor General found that many agencies have not taken steps to establish cybersecurity frameworks or require employees to undergo routine cyber hygiene training.
StateScoop's Priorities Podcast is available every Thursday. Listen more here.
If you want to hear more of the latest across the state and local government technology community, subscribe to the Priorities Podcast on Apple Podcasts, Google Podcasts, Soundcloud, Spotify and Stitcher.