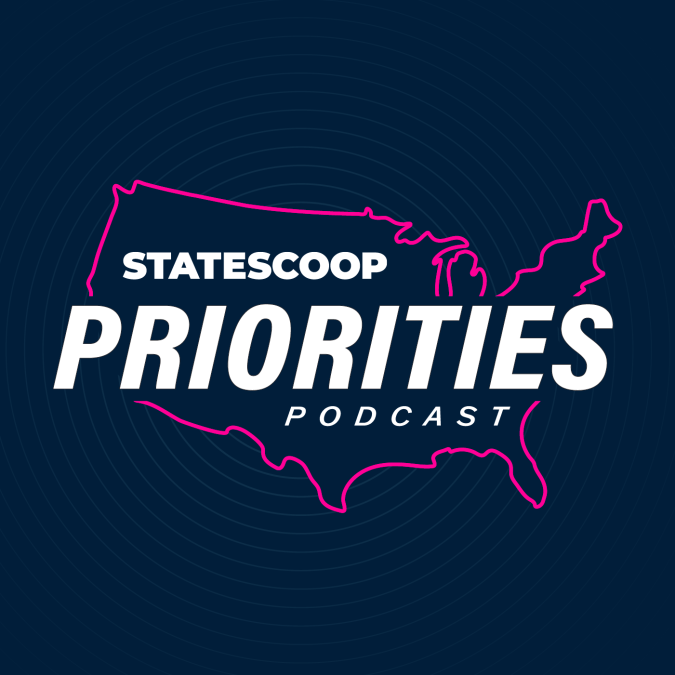 Inside New York's new cyber strategy
On the Priorities podcast, New York State Chief Cyber Officer Colin Ahern says the state's new cybersecurity strategy will collect resources from across government in a "unified response" to growing cybersecurity threats.
"[The threat landscape] is really necessitating a unified response," Ahern says on the podcast. "We want to become more unified by working to increase access to cybersecurity information, cybersecurity tools and cybersecurity services so that our more sophisticated defenses are available to our least-well resourced entities."
The strategy, which Gov. Kathy Hochul announced this month, focuses on protecting the state's digital infrastructure. The strategy includes high-level objectives for cybersecurity and resilience, unifies existing cyber initiatives and clarifies the various roles agencies play in cyberdefense.
The new strategy builds on the Hochul administration's cybersecurity investments, including its joint cybersecurity operations center in New York City.
"We know this is not an issue that's going away," Ahern says. "But government isn't doing nothing. We're obviously not going to be able to solve this problem alone, but the tools that we do have are significantly expanding."
In the news this week:
Wisconsin is creating a task force to evaluate how artificial intelligence will impact the state's workforce. The new group is charged with gathering information and producing an advisory action plan to identify generative AI's impact. The plan will also explore how to advance equity and economic opportunity in the face of changes brought by AI.
The National Telecommunications and Information Administration released draft rules outlining which materials used in federally funded broadband deployments must be made in the U.S. Federal rules require that 55% of project materials are manufactured domestically, a challenge because many fiber internet and computing components are made overseas. The agency included some exceptions, though perhaps smaller in scope than some had hoped for.
Former West Virginia Chief Information Officer Joshua Spence has taken a role at a West Virginia managed service provider called Alpha Technologies. Spence says he'll help expand the firm expand its footprint in the state and local government market. He also says he hopes to push the company's offerings into emerging technology markets, such as generative AI.
StateScoop's Priorities podcast is available every Thursday. Listen more here.
If you want to hear more of the latest across the state and local government technology community, subscribe to the Priorities Podcast on Apple Podcasts, Google Podcasts, Soundcloud, Spotify and Stitcher.