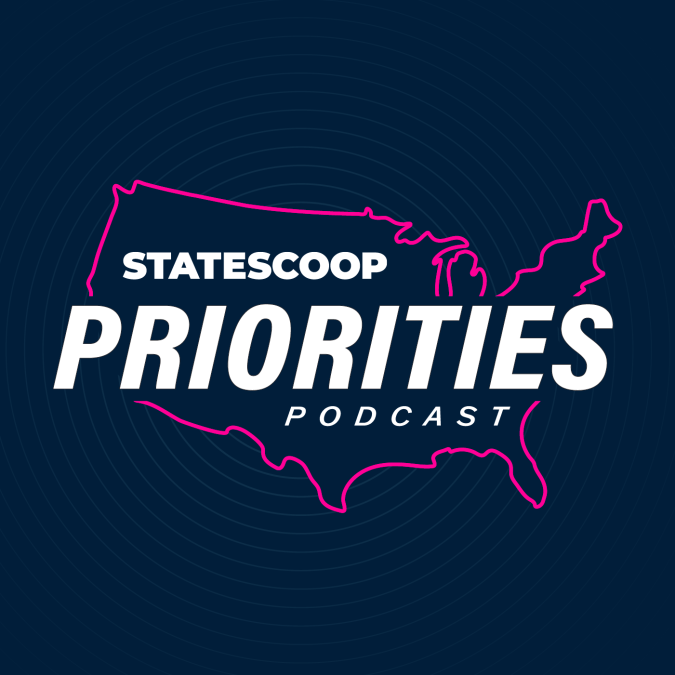 What's next for Georgetown's Beeck Center
On the Priorities Podcast, Lynn Overmann, the new director of the Beeck Center for Social Impact and Innovation at Georgetown University, says the civic-tech think tank is working to emphasize the delivery of services and move beyond evangelizing the importance of digital government.
Overmann was most recently a senior adviser at the U.S. Digital Service, and has worked in tech policy roles in both the Biden and Obama administrations. She started at the Beeck Center on March 6.
"If I've learned anything in all of my stints in government, while government has come a long way in understanding the need to use those tools, there's still a lot of work that needs to get done to actually help them do it," Overmann tells StateScoop's Benjamin Freed.
Overmann joined the organization just weeks after it received $11 million from the Gates Foundation and other donors to expand its work on digital benefits delivery.
In the news this week:
A recent breach of D.C. Health Link, a health care insurance exchange in the nation's capital, has exposed the sensitive information of at least 21 members of Congress. The breach was reported last week after a House official warned lawmakers that information could have been exposed. The group behind the hack has posted a portion of the stolen data online.
New York State will soon publish a revamped portal that will make it easier for employers to give staff early notice of mass layoffs or office closures. The portal is expected to go live in April, marking the latest milestone in the state Department of Labor's four-year technology modernization plan.
Connecticut is installing new sensors along ramps to highways that notify police of wrong-way driving. The new sensors are part of a new public awareness campaign by the Connecticut Department of Transportation called "One Wrong Move" and are a response to a recent uptick in wrong-way crashes and deaths.
StateScoop's Priorities Podcast is available every Thursday. Listen more here.
If you want to hear more of the latest across the state and local government technology community, subscribe to the Priorities Podcast on Apple Podcasts, Google Podcasts, Soundcloud, Spotify and Stitcher.