Pittsburgh considers ban on facial recognition, predictive policing
A new proposal to the Pittsburgh City Council this week follows a recent predictive policing pilot led by the city and its controversial use of social media and facial recognition to arrest civil rights protesters earlier this year.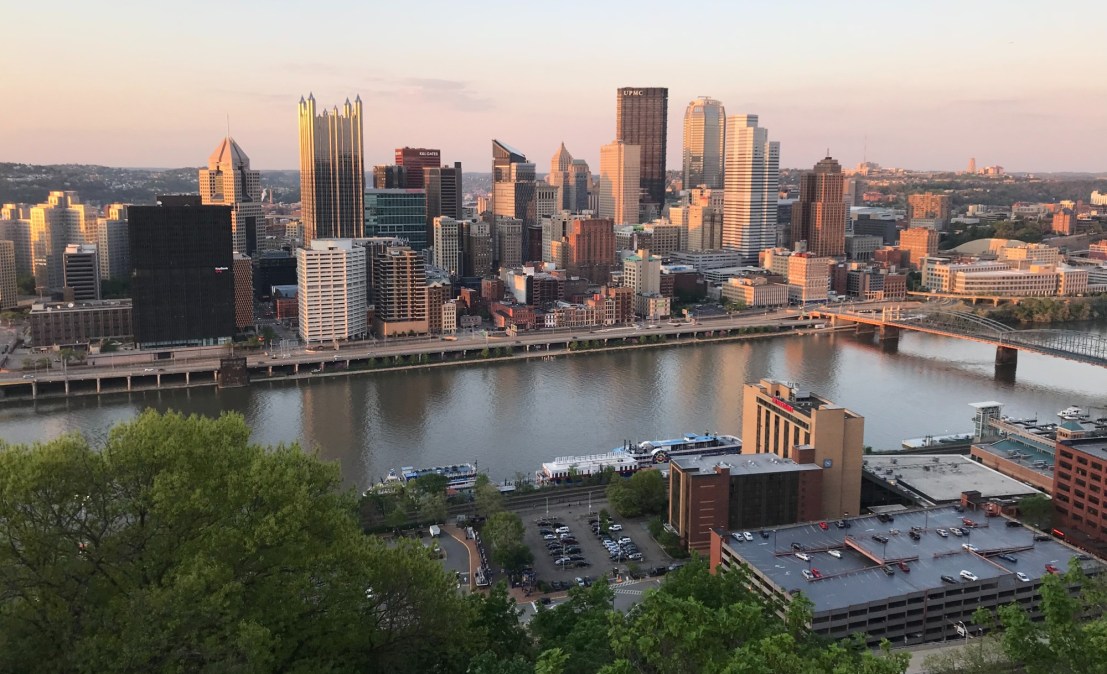 A new proposal introduced to the Pittsburgh City Council this week would ban police use of facial recognition software and predictive policing technology, though the city's law enforcement agency says it isn't currently using either technology.
A bill introduced by City Councilor Corey O'Connor would require the Pittsburgh Department of Public Safety, which oversees the city's police department, to obtain a resolution of approval from the city council before obtaining or using any facial recognition or predictive policing technology. It would also require that public safety officials communicate to the public which employees would use the technology and for what purposes.
If approved, the bill will be enacted alongside existing city policies that already limit the use of facial recognition and predictive policing.
The city indefinitely suspended its use of predictive policing software in June following concerns of racial bias. The official policy of the Pittsburgh Bureau of Police states that it "does not use facial recognition software or programs."
However, the local news website PublicSource reported earlier this month that Pittsburgh police used a tool provided through a website operated by the Pennsylvania state government, called the Justice Network, or JNET, to monitor the social media accounts of people believed to have been involved in cases of violence, looting and vandalism connected to protests following the May 25 killing of George Floyd. The agency subsequently charged 32 people, some of them prominent local activists, with crimes ranging from disorderly conduct to "weapons of mass destruction."
According to PublicSource, tactics used by police via JNET included analyzing social media accounts, "identifying suspects using a statewide database of photos available to law enforcement, including PennDOT driver's license photos," and in one case, using facial recognition technology to identify a suspect.
That instance prompted the police department to revisit and "clear up" its official policy language, according to Cara Cruz, the deputy public information officer at the Pittsburgh Department of Public Safety.
Meanwhile, Mayor Bill Peduto said in June that the the city had no plans to restart a pilot program of a Carnegie Mellon University-developed predictive policing tool, called a "hot spot" tool, that researchers say used crime data and 911 call data to determine in which parts of the city crime was most likely to occur. The pilot, which began in 2017, concluded last December.
"We understand that the decision to adopt [a predictive policing tool] in the first instance may have been based on a demonstrated lack of racial bias and promising findings of impact that have not been shared with the public," read a June 17 letter from Pittsburgh Mayor Bill Peduto to a university-led task force. "However, without transparency and public consultation, this program will not and should not achieve meaningful legitimacy."
The proposed ordinance would add Pittsburgh to a growing list of cities that have explicitly banned police from using facial recognition or biometrics, including San Francisco, Boston and several of its suburbs and Oakland, California. The American Civil Liberties Union has assisted in helping several of those municipal governments enact these bans, which have remained local as Congress remains stagnant on passing a national facial recognition policy.
Some privacy advocates have said that it's critical that local officials like O'Connor are able to act quickly for their communities to ban the technology if they see fit.
"It's really important that whatever comes out of D.C., if anything comes out of D.C., doesn't preempt state and local government from protecting their communities the way that they see fit," Kade Crockford, an ACLU Massachusetts Director, told StateScoop earlier this year. "What's really critical is that Congress doesn't try to interfere with what we're doing."