Oceanside, Calif., opens 360-degree video tours of water treatment plant
A 360-degree video tour of the San Luis Rey Water Reclamation Facility is now available on YouTube, while the city says it plans to begin loaning VR-headsets to schools and scout troops.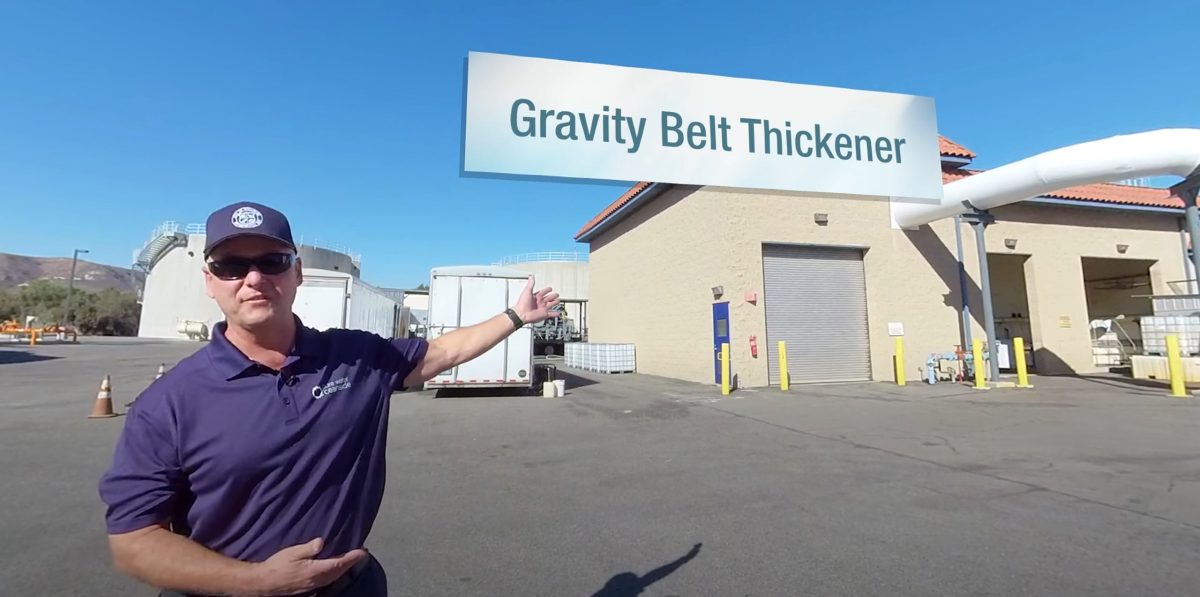 Those who've dreamed of touring the San Luis Rey Water Reclamation Facility need dream no longer.
The City of Oceanside, California, on Monday unveiled a 360-degree video tour of that facility as a way to educate the public about how it cleans 8 million gallons of water each day and to boost awareness of the region's water shortage.
Launched as part of "Water Awareness Month" and to "highlight the value of water," according to a press release from the San Diego suburb, the nearly seven-minute video allows people to watch and interact with a tour of the facilities on their computers and mobile devices, dragging the screen around to get a better view of the pipes and machinery responsible for providing the city with clean water.
The city of 175,000 people also plans to begin scheduling "opportunities," the press release states, for schools, Boy Scouts and Girl Scouts to use city-provided virtual-reality headsets to take the video tour. City officials said the 360-degree video provides a more immersive visual experience, while the video's tour guide, plant supervisor Mike Campos, fills in the gaps on the other senses.
"Here, it gets pretty stinky," Campos says, standing in the facility's "headworks," where water that's to be recycled makes its first stop. "We're here to treat water. The problem is we get so much other things that shouldn't be coming here. All these rags, plastics, all this other junk that shouldn't be in there, we're removing."
For the next several minutes during the video, Campos guides viewers through water's journey as it becomes more pure and can eventually be used by humans again.
The city said the video is also intended to draw attention to an ongoing project to develop additional capacity for recycling local water, called Pure Water Oceanside, an initiative designed to reduce the city's reliance on water imported from other parts of the state. The $71 million project, slated for completion next year, is intended to provide 32% of the city's water supply and help safeguard against drought, which is an ongoing challenge for localities across California.
Virtual reality and 360-degree videos have grown in popularity in recent years and are occasionally being adopted by state and local agencies, often for internal training or tourism purposes. Officials from the Indiana Department of Child Services last year spoke about their use of VR headsets to show people applying for jobs as case workers what the work is like to reduce the department's high turnover rate in that position.