New York City to connect 13 housing projects with free or low-cost internet
Mayor Bill de Blasio's office estimates that about 30,000 residents will gain access to high-speed internet through five new vendor partnerships.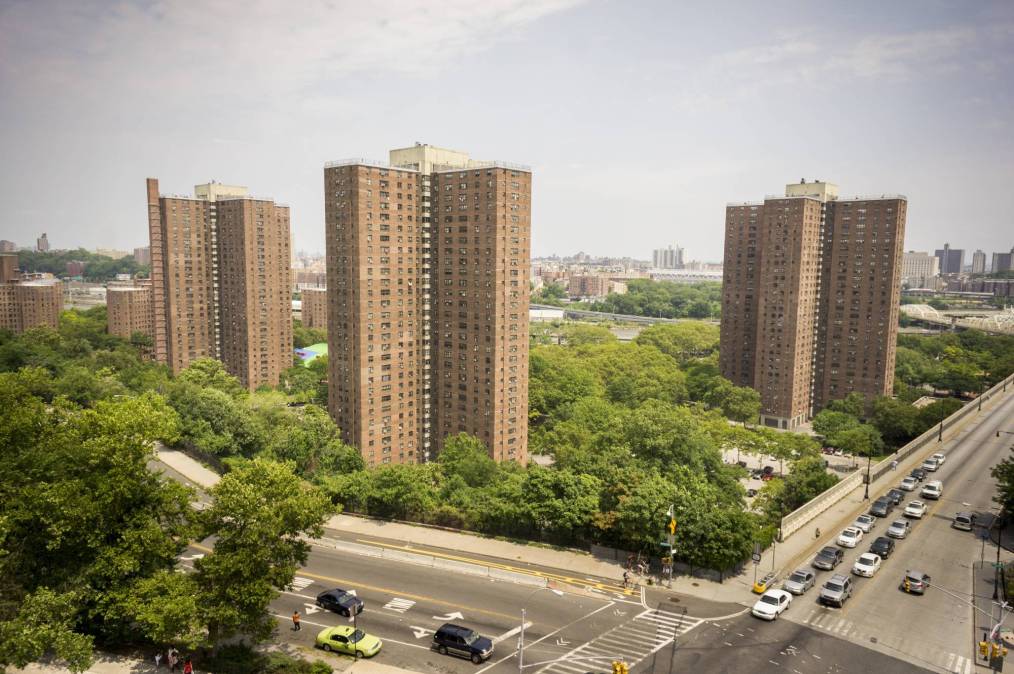 New York City on Thursday took another step toward its goal of providing universal broadband access with an announcement of new partnerships expected to connect an additional 30,000 residents.
Mayor Bill de Blasio's office announced the city selected five vendors — and is in negotiations with a sixth — to provide low-cost, high-speed internet access to people staying in 13 of the city's public housing complexes. The companies — Starry, Sky Packets, Silicon Harlem, Flume and NYC Mesh — were selected after the city issued a call last June for vendors to participate in the program.
Three of the locations to receive internet service will gain access to free Wi-Fi, according to the announcement, while the remaining 10 locations are to receive low-cost wired access. The typical cost of connecting a residence to a high speed connection in New York is between $40 and $110 a month, according to de Blasio's office, but the vendors participating in this program have committed to providing service at no more than $20 per month.
The latest partnerships are the latest initiative under the city's Internet Master Plan, announced in January 2020, which the mayor's office said is integral to "ensuring economic prosperity, digital inclusion, and full participation of all New Yorkers in the digital economy." In Thursday's announcement, de Blasio called internet access "a necessity, not a luxury."
About 500,000 households in New York City, which has a population of 8.7 million, don't have access to high-speed internet, according to an April 2020 study conducted by the Citizens' Committee for Children of New York. But that's an improvement over the numbers the city logged in 2014 when the city comptroller reported that 730,000 households lacked broadband access and 533,000 didn't have a home computer.