North Dakota CIO asks lawmakers for 37 additional cybersecurity staff
If the $12 million request is fulfilled, it would more than quadruple the size of the technology agency's cybersecurity team.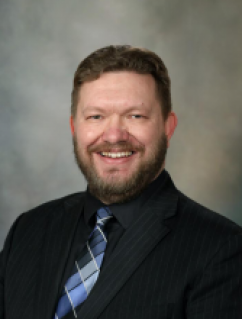 Despite statewide budget cuts, North Dakota Chief Information Officer Shawn Riley told lawmakers this week he wants new funding to hire an additional 37 cybersecurity experts within the next two years.
As first reported by the Associated Press, Riley asked a panel of bipartisan lawmakers on Tuesday to consider a roughly $12 million proposal that would allow the Information Technology Department to perform software upgrades and more than quadruple its existing group of 11 cybersecurity experts.
"We have a huge challenge in front of us," Riley told lawmakers.
Riley said the state has received 34 million cyberattacks within the past six months and that the threat is rising.
The request comes as Republican Gov. Doug Burgum is calling on agencies across the state government to identify ways to cut budgets between 5 and 10 percent, depending on the size of the agency. ITD itself already has plans to cut $17 million of an existing $185 million budget for fiscal year 2019, a 9 percent reduction that will result in a loss of 17 of the agency's 344 employees.
A revenue forecast released earlier this month could provide some hope for ITD that its request will be fulfilled, as the state is now projected to bring in $3.38 billion between 2019 and 2021, a 9.5 percent increase over a May 2017 forecast. Despite this, Burgum is persisting in his call for a "conservative" budgeting strategy.
Democratic Sen. Larry Robinson, the AP reported, said during the hearing that he thinks the legislature should fund Riley's request when it reconvenes in January.
"I think we need to step up to the plate here," Robinson said. "It's wrong if we ignore it."
This story was updated after publication to accurately reflect the coming changes to the state's IT budget. A previous version of the story showed that ITD was facing a $77 million budget cut, but an ITD spokesperson explained that $60 million of that funding had been included as one-time costs for two projects — the North Dakota Health Information Network and the statewide interoperable radio network — that were not intended to be included in the budget as ongoing costs for the department.