North Carolina CIO steps down, returns to private sector
CIO Chris Estes is stepping away from his post after more than two years on the job.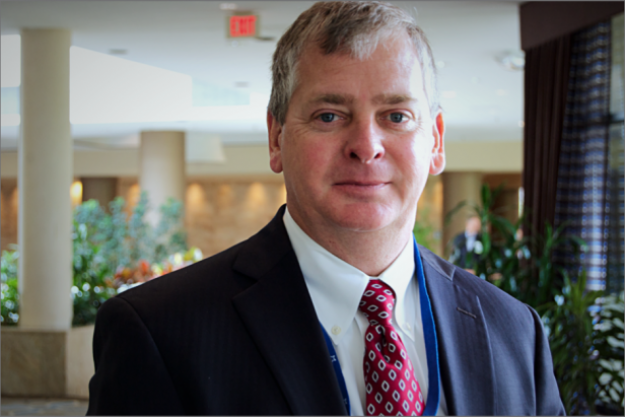 North Carolina Chief Information Officer Chris Estes is returning to the private sector after more than two years on the job.
Estes has accepted a position as a consultant with PricewaterhouseCoopers, where the tech exec last worked in 2000. In a release announcing Estes' departure Monday, Gov. Pat McCrory said he was "instrumental in modernizing the state's information technology operation."
"Not only has he saved the taxpayers millions of dollars, the customer-first attitude he brought from his private sector experience has made it easier for individual citizens and small business owners to interact and do business with state government," he said.
Estes told StateScoop that he felt the time was right to move on after he was able to work with McCrory to elevate the state's IT agency to a cabinet-level department, a change that officially went into effect in September.
"I think I helped him with the strategy and moved it forward and now some other folks can carry the baton through the implementation, so it was a good time to do the handoff," Estes said.
Estes said he told McCrory about his decision to resign on Nov. 17, and his last day in the role will be Nov. 29. Deputy CIO Keith Werner will then take over as acting CIO, and Estes said he's "really glad" that Warner will be filling his shoes.
"It should be pretty seamless for folks and there shouldn't be a lot of change," Estes said. "He's been part of those changes in hiring here. About half of our IT leadership is new, and Keith was part of the hiring team for those folks. He knows all of them, they feel really comfortable with him as a leader, so I think that he'll do well."
Estes said that it's "hard to pick just one" of his achievements with the state that he's most proud of, but he pointed to a variety of initiatives that he headed since taking over as CIO in January 2013.
He noted that he's especially proud of the establishment of the state's Innovation Center, which helps state IT staff try out technology before purchasing it.
"It's really setting up a model for bringing innovation to government," Estes said.
Estes also singled out his staff's work with the governor to bring Wi-Fi to the state's classrooms, and he hopes that "by 2016, nearly all of North Carolina's classrooms will be Wi-Fi enabled."
Upon the release of the news, the National Association of State Chief Information Officers used social media to thank Estes for his service.
Thank you @estescio for your service to the State of North Carolina and to @NASCIO. We will miss your leadership and innovation!
— NASCIO (@NASCIO) November 23, 2015
As he prepares to depart, Estes said he will miss the people he worked with at the state more than anything else.
"We have a wonderful group of IT professionals in North Carolina that are true public servants, so I will very much miss the people," Estes said.