'No turning back' to pre-pandemic IT, Delaware CIO says
The expectations of the public and other government agencies have grown greatly during the health crisis, Delaware CIO Jason Clarke said.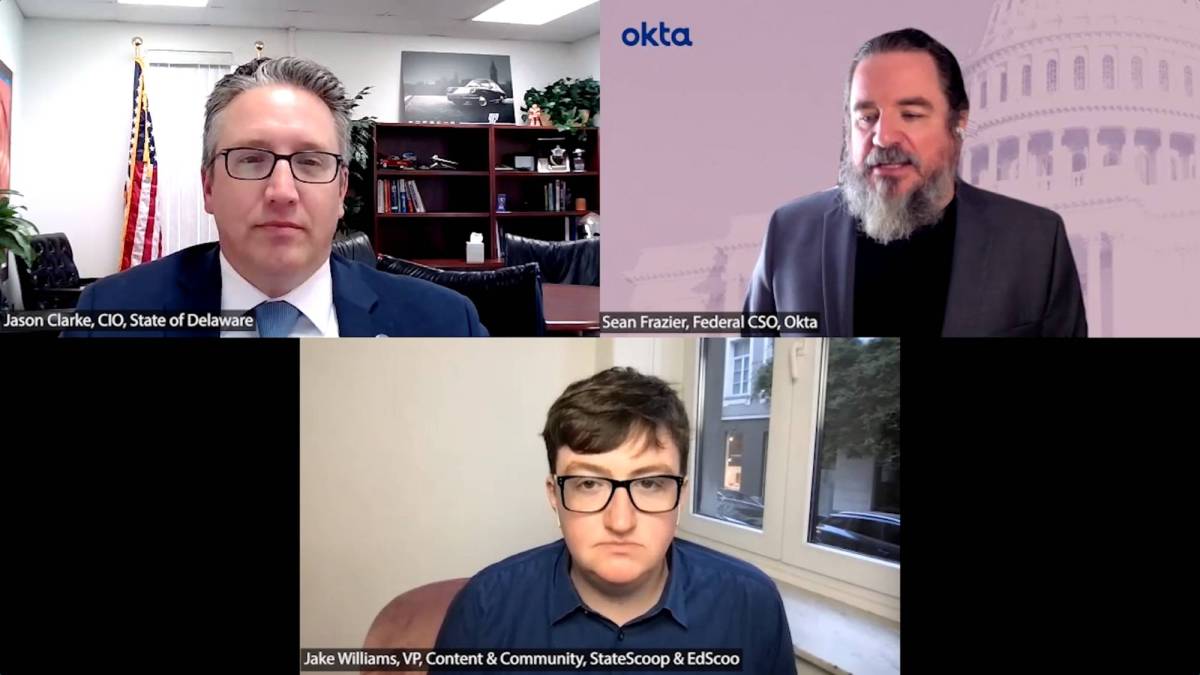 Expectations from the public and business partners of technology agencies are mounting since the COVID-19 pandemic forced government's rapid adoption of new practices and software, Delaware Chief Information Officer Jason Clarke said during a Scoop News Group event Thursday.
Clarke, who was appointed as statewide CIO last November, said the behavioral changes in society that were sparked by the pandemic are too pervasive for state government to ever return to its old ways. He pointed to his own parents, who he said are in their 70s, as examples of late adopters who also now expect all services to be available digitally.
"I don't think there's any turning back," Clarke said. "It's all looking forward and the expectations are going to be more and more."
Sean Frazier, the federal chief security officer for the software firm Okta, said during the event that "there really is no need for people to go to physical places to do everything."
"We had to learn that the hard way over the last year and a half but i think that has really accelerated this digital transformation across a couple dimensions which are pretty important," Frazier said. "I think one of the things we're not going to be able to do is go back to the way things were before."
But Frazier said he was "heartened" to hear of how Clarke and other state technology officials are thinking of the future of technology in their organizations. Clarke said during the event that a portal that allows users to sign on in a single location and gain access to all of their services and information is a key component of his state's IT strategy.
Clarke said the state started updating its enterprise resource planning system years ago and has been slowly adding applications that can be integrated into a common platform for easier access by state employees.
"We're at a point where we're ready to transition to start to offer that to our residents and our visitors so that they can kind of achieve that same experience coming into the state," Clarke said.
But he added that he's a little nervous about the expectations of the public outweighing what Delaware is capable of, particularly as it manages its aging systems.
"We've created kind of a 'CSI' mentality that's been generated and in the public sector that's a tough one," Clarke said. "There's this notion of unfiltered access, real-time same-day delivery, all these components that have come into play and for state and local governments that have to transition legacy systems, it's just not that simple unfortunately."