New York CTO publishes AI strategy guide
The 116-page document attempts to create a plan for how city agencies can better embrace the use of artificial intelligence and machine learning.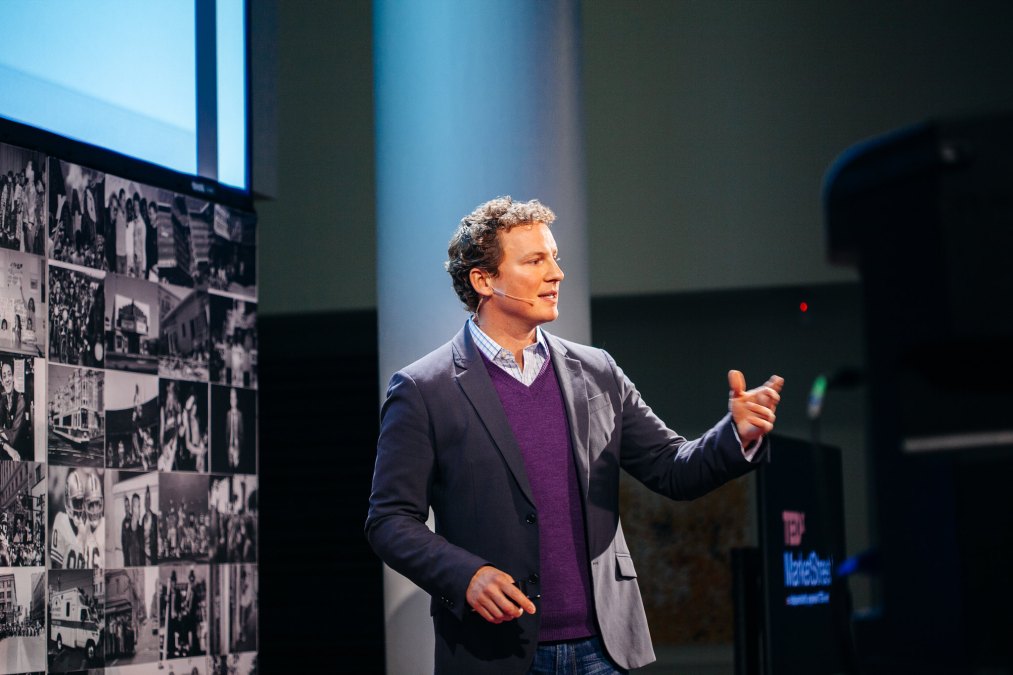 A new strategy guide published this week by New York City Chief Technology Officer John Paul Farmer highlights the city's current artificial-intelligence research while proposing a future in which AI touches virtually every municipal process.
The 116-page strategy, including a 31-page "AI Primer" that outlines the basics of artificial intelligence and machine learning, is "relevant to every agency," Farmer told StateScoop.
Farmer's office interviewed representatives from more than 50 organizations, including city agencies, universities, technology companies and local nonprofits to gather information for the "foundational" strategy. He said those interviews included which applications the city could use, and how the city might shift its procurement approach when obtaining new, AI-powered technologies.
While it doesn't make sense for every agency to purchase an AI-powered solution right away, the prevalence of AI in data analysis will ensure that every agency is impacted by the city's investment in the technology, said Neal Parikh, the director of artificial intelligence in Farmer's office.
"The different ways in which different parts of the city government interact with the topic of AI. In some cases it's sort of direct AI applications, in other cases its policy, in other cases its education and in other cases its public engagement," Parikh said.
The guide also outlines the city's current AI use cases and related policies. While some agencies, like the Department of Mental Health and Hygiene, use AI and machine-learning tools directly, others like the Mayor's Office of Contract Services are only impacted indirectly (such as when it reviews contracts).
To expand the AI use citywide, though, Farmer and Parikh said New York needs to modernize its data infrastructure — something that would yield "a wide range of benefits above and beyond their potential use in actual AI applications," the guide reads.
"The next step is modernizing the city's data infrastructure, because you can't slap AI on something if the data itself isn't ready to work with the tools and if the data isn't representative," Farmer said. "That's a recipe to not get the results you want to see."
More specifically, the report recommends that the city adopt a "central framework" that individual agencies could use to build out their data strategies, as well as establish working groups with city leaders to ensure those strategies are consistent with one another. The city also can't hire data engineers or AI experts without a robust data ecosystem in place first, the report concluded.
Farmer said any AI-focused collaborations that the city would like to establish with universities, businesses or nonprofits face similar roadblocks.
"In terms of partnerships, we want to grow productive external partnerships, because ultimately, no matter how much we upscale or bring in AI-know-how into government, there's going to be so much more outside that's with academia, with research labs, with businesses of all sizes," he said. "So it's about forming the appropriate partnerships so we really are bringing benefits to people's daily lives."
To identify the most promising use cases for AI in city government, the report recommends that leaders select a mix of agencies to review the best ways the technology can be applied. A "central interdisciplinary team" of experts could then recommend and approve AI-focused use cases, including "making human decisions more transparent and rigorous, directly addressing social problems or delivering social services," the guide states.
Parikh and Farmer said that although the strategy is intended for city-government executives, they plan to conduct public engagement to ensure that residents are aware of how AI is used in their communities.
"The fact that public engagement in AI is at a very early stage presents an excellent opportunity for New York City to creatively explore and help define this space, but these initiatives should be approached in an experimental spirit," the strategy reads.