New Wyoming CIO Bill Vajda likes the 'newness and freshness' of frontier states
Vajda, who was previously CIO of Alaska, said "there's a lot more immediacy" in leading IT for a small-population state spread across a vast landscape.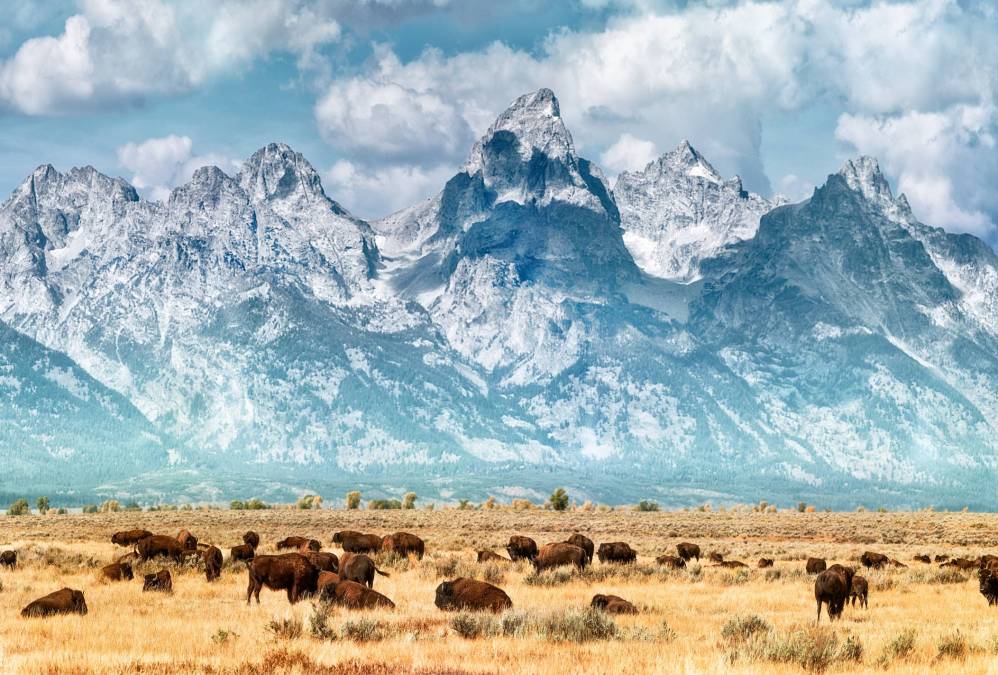 Newly installed Wyoming Chief Information Officer Bill Vajda is not the first person to have led IT operations in multiple states. But Vajda, who served as CIO of Alaska, said in an interview that he might harbor a certain attraction to frontier states.
"Wyoming's a fascinating place even though from a population standpoint it's relatively small," Vajda told StateScoop last week. "I believe it's the eighth largest state by geography in the United States. And it's got a plethora of interesting natural wonders. It's got a lot of diverse industries that support the economy. And because of its size, I think it's a little bit more agile in the way it makes decisions."
Wyoming Gov. Mark Gordon hired Vajda last month to join his Cabinet as CIO and head of the state's Department of Enterprise Technology. The move marked a return to state government for Vajda, who left Alaska in 2018 to serve as CIO of the U.S. Interior Department.
And while Vajda demurred about his time in Washington, he did say he's eager to regain the connections that state and local government offer that higher rungs of public service often lack.
"I think for me the satisfying part about state government and local government is the proximity to your constituents," he said. "When you're in Washington, working for government can sometimes feel a bit esoteric because the people who are ultimately funding your activities, you rarely get a chance to interact with them and get any kind of feedback about how well they think you're doing."
In places like Alaska, and now Wyoming, Vajda said there are more opportunities for direct interaction.
"For states like Alaska or Wyoming, where you have a population of six or 700,000 people for the entire state at most, there's a lot more immediacy just to being in that place," he said. "For me, that's the most satisfying part of government."
'Some big expectations'
Vajda moved to Wyoming about eight months after the departure of the state's last full-time CIO, Gordon Knopp, who resigned — along with the state's health director — after a data leak that exposed hundreds of thousands of records related to COVID-19 surveillance, flu testing and breath alcohol tests.
Vajda said he was not familiar with the details of his predecessor's exit, but he did say that cybersecurity is one of his top priorities — "if not my most immediate top priority" — as he gets acquainted with the 48 statewide agencies he's now tasked with supporting. He also mentioned that he's currently recruiting for a new chief information security officer.
"It's something I know the governor takes seriously and the legislature here takes seriously," he said. "So there are some big expectations that we're going to be improving our cybersecurity posture moving into the future, and we're taking immediate steps to make sure we've got the right people and the right resources in place to do that."
After cybersecurity, Vajda said he wants to focus modernization and service delivery across several agencies, including the state Department of Motor Vehicles. He also said he's taking a look at blockchain and cryptocurrency technologies — technologies in which Gordon has taken an interest. The governor said last May that he's personally invested in digital currencies, and has encouraged blockchain developers to move to Wyoming.
"We're looking at it," Vajda said. "A lot of it is research into these kinds of capabilities and trying to find the break point. At what point would they be something that the state could adopt and use to provide expanded or better services for people? We know it's interesting to the legislature. We know it's interesting to the governor. We're doing our homework to make sure we understand if we choose to implement something like that, what would be the way that would address all of our compliance requirements and our risk management requirements. But that's the challenge of wanting to be first."
'Newness and freshness'
That kind of frontier mentality might be part of the appeal the Wyoming job had for Vajda, who during his time in Alaska was known for undertaking expeditions like a multi-day tour of the state's Arctic region to plan for a broadband expansion. He also remarked on Wyoming's relatively short history.
"For me it's the newness and the freshness of it," he said. "Wyoming, if you look at its history and if you look at its culture, it's got some tremendous bragging rights that it can claim. It was the first constitution in the world that granted women full voting rights, for example. It was the first state that elected a woman to be governor. When you look at how it's encoded its culture and its values and what it's looking for, that's only 150 years or so ago." (Alaska is even younger — "As old as I was," he said.)
Vajda said newness is relevant to his new position, especially when it comes to implementing big changes.
"When you've got a state that has the agility and the momentum to look at itself and decide what it wants to be and drive that kind of change, that's just a very attractive thing to me," he said.
One thing that did surprise Vajda about his new state: "The altitude. I grew up Marquette, Michigan, and it's roughly 500 feet above sea level. Washington is at about sea level. Cheyenne is at 6,100 feet above sea level. You have to stay hydrated."