New NTIA broadband map highlights digital divide
The National Telecommunications and Information Administration's new map shows the broadband shortages in areas like tribal lands and minority-serving institutions.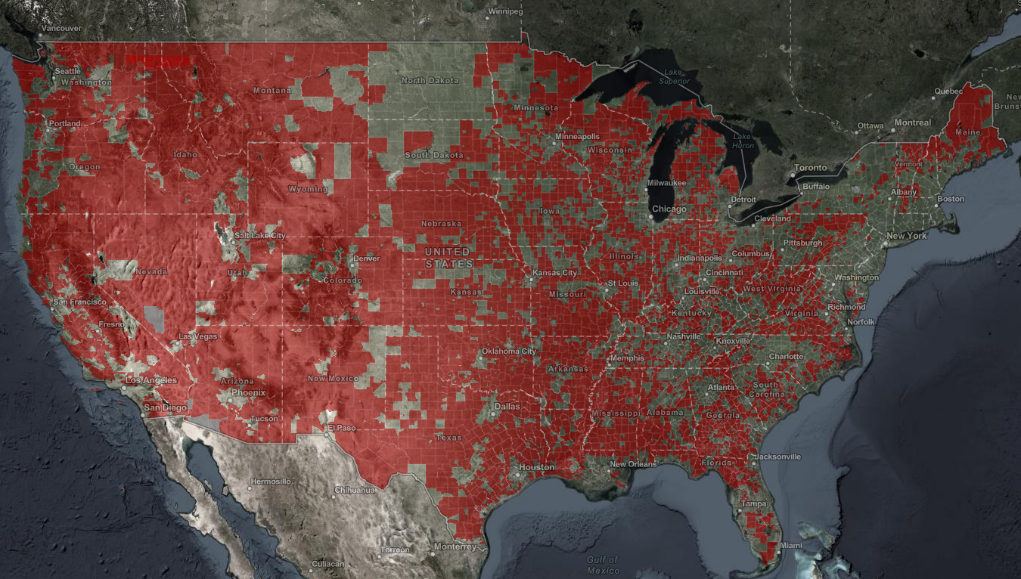 An online map released Thursday by the U.S. Department of Commerce's National Telecommunications and Information Administration shows gaps in broadband performance by census tract and county nationwide, using data on download speeds and access to devices.
The map is designed to be an illustration of the gaps that state and local officials are looking to close in broadband access, displaying specific demographics and locations, including tribal lands, communities where 20% of households are in poverty.
Users can see these locations over a color-coded base layer that indicates what areas meet certain criteria for device access or internet speeds — red marks these indicators of "broadband need," while green shows where county or census tracts meet the Federal Communications Commission's current broadband definition of 25 Mbps download and 3 Mbps upload speeds.
"Any effort to close the digital divide starts with solid data, and the NTIA continues to help policymakers make more informed decisions on expanding broadband access," acting NTIA Administrator Evelyn Remaley said in a press release. "Now, the public can benefit from our platform to see which areas of the country still don't have broadband at speeds needed to participate in the modern economy."
The NTIA pulled data from the internet speed testing sites Ookla and M-Lab, census surveys and the FCC.
The NTIA also provides tools to state governments for broadband decision-making, allowing officials to upload maps of proposed projects to see the expected effect. The NTIA says 36 states currently participate in that project, called the National Broadband Availability Map.
States are continuing to address gaps in broadband access, highlighted through rapid adoption of online services during the coronavirus pandemic. The American Rescue Plan provided some funding for broadband initiatives, including about $7 billion in the FCC Emergency Connectivity Fund for schools and libraries.
There are also more targeted efforts for groups demonstrating the greatest need, with the Biden administration earlier this month announcing $1 billion in broadband funding for tribal nations.