New Jersey jumps into disinformation fight
"It's a fact of life" that the state government needs to counter disinformation, New Jersey Homeland Security Director Laurie Doran said.
Disinformation has long been a concern for federal officials, election administrators and health authorities, all of whom have struggled to deflect falsehoods spread by malicious actors seeking to undermine public trust in U.S. institutions.
Now the State of New Jersey is getting into the fight, with a new website launched earlier this month by the state's Office of Homeland Security and Preparation. The site is an extension of a page the office created in April 2020 to swat down lies about the COVID-19 pandemic, said New Jersey Homeland Security and Preparedness Director Laurie Doran.
"We've expanded to other topics that are relevant," she told StateScoop.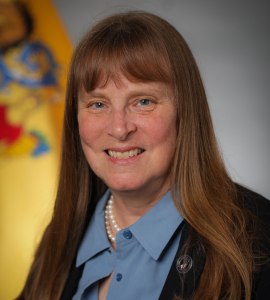 The new Disinformation Portal went live April 1 — though "not on purpose," Doran said. It features a list of frequently asked questions about how disinformation campaigns are organized and disseminated, where they originate and how to spot tactics like deepfake images and videos. It also includes longer descriptions of specific disinformation efforts, such as Russia pushing more propaganda against Ukraine ahead of the invasion of its neighbor.
While none of the features on the new site are specific to New Jersey, Doran said it's a worthwhile effort because one her agency's roles is to maintain trust between the state government and its residents. She also said her office is also uniquely equipped to do so.
"No other agency has the ability to track it," she said. "There's so much out there. Disinformation's always been out there, now it's electronic. It can create distrust between the public and the government."
She also noted it's possible updates to the site will call out disinformation efforts targeting individuals and organizations in the Garden State, which is home to the busiest container port on the East Coast.
While the portal is new, spotting and correcting disinformation and misinformation has long been part of the New Jersey homeland security office's role, said Doran, a former CIA officer who's led the agency since last June. As its director, Doran is also one of the leaders of the New Jersey Cybersecurity and Communications Integration Cell, a fusion center that shares advisories and intelligence with local governments and critical-infrastructure operators around the densely populated state. It also regularly publishes reports about ongoing cyberthreats, including disinformation.
"We're doing our own individual vetting and helping each other keep as safe as possible," Doran said. "I would hope we don't need to have this, but we do. It's a fact of life."