Nevada advances on broadband expansion, despite state law
Nevada will soon distribute its biggest-ever investment in broadband infrastructure, despite state laws restricting local involvement.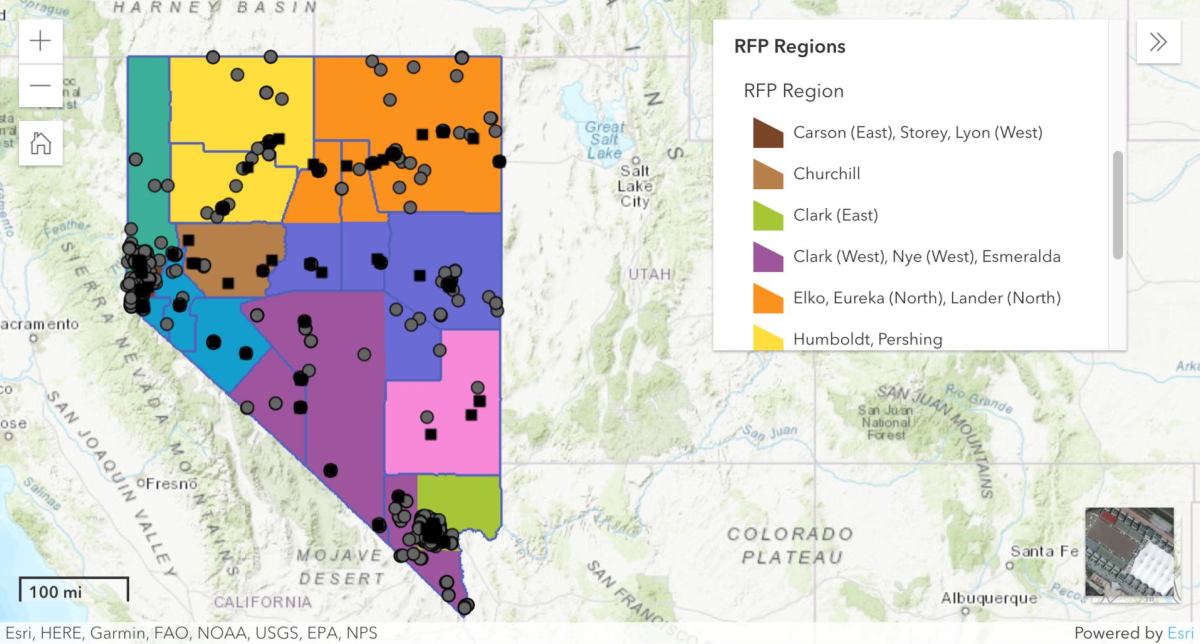 Nevada is working to distribute its biggest-ever investment in broadband infrastructure in conjunction with local communities, despite state laws restricting municipalities and counties from providing telecommunications services.
The National Telecommunications and Information Administration, which is administering the Broadband, Equity, Access and Deployment, or BEAD, program, wants municipal broadband providers to have access to these funds. But Nevada is one of 17 states with laws limiting the expansion of municipal broadband networks.
While the NTIA is encouraging these states to relax laws prohibiting municipal broadband networks, Nevada is not pursuing any changes in state law, said Brian Mitchell, director of Nevada's Technology Office. The state is, however, engaging with local communities as much as possible, including through bi-monthly meetings with community-led broadband teams.
Over the next five years, Nevada's Office of Science, Innovation and Technology plans to expand fiber networks statewide so that everyone can have access to affordable, reliable and fast internet through the High Speed NV initiative.
The first phase of the initiative will focus on expanding high-speed internet access to more than 1,000 state and local government facilities, schools and libraries that have been identified as having limited or unreliable internet access. A total of $192 million from the state's Coronavirus State and Local Fiscal Recovery Funds, provided as part of the American Rescue Plan, are to be distributed during the first phase.
A further $200 million, from BEAD, will be distributed in the second phase of the project, which will focus on expanding high-speed internet access to homes and businesses. The state estimates that more than 450,000 of its households lack access to high-speed internet.
Opening bids
Applications for Phase I of the High Speed NV initiative are open now, and interest from local internet service providers appears to be high, said Mitchell.
For the purposes of the RFP, Mitchell and his colleagues divided the state into ten regions. These regions were selected to take advantage of existing fiber network infrastructure, encourage competition between potential internet service providers and ensure no communities would be left behind, said Mitchell. Bids will be judged using a scoring system that evaluates infrastructure construction costs as well as affordability for broadband customers.
"If we'd put out an RFP and said here's a list of facilities, raise your hand or bid on each one individually, then there would obviously have been some facilities where we wouldn't get any bids, because they're located in far away places," Mitchell said.
The large scale of these regions has sparked concern from some smaller internet service providers, but Mitchell said the state is encouraging smaller providers to work together to partner on bids. Mid-sized providers, such as Uprise Fiber, an internet service provider based in Reno, Nevada, are happy with the state's approach.
"I think the state's process and division of regions is very well thought out and provides as even of a playing field as could be expected from such a large initiative," said Sam Sanders, CEO of Uprise Fiber, which plans to bid on multiple regions in the High Speed NV RFP. "The regions are logical when viewed through the perspective of existing infrastructure and potential connectivity pathways across main thoroughfares and highway systems."
While some smaller businesses may feel unable to take on whole regions alone, there is a "cool opportunity for smaller Nevada-based companies to band together, helping to keep these funds in Nevada and working to grow Nevada-based providers and contractors," said Sanders.
"So many funding programs use a 'lowest bid' approach, or simply write checks to the incumbent providers," he said. "Nevada could have done that, but instead they put time and effort into crafting something that I believe has a much better chance of being transformative to our communities and the state."
Corrected Nov. 3, 2022: This story was corrected to reflect that Nevada will not need to change state law to be included in the BEAD program.