Nation-state hackers 'rattling at our doorknob,' election official tells Congress
"We've got to keep our eye on the other balls" even as COVID-19 upends everything, Kentucky Secretary of State Michael Adams told members of Congress.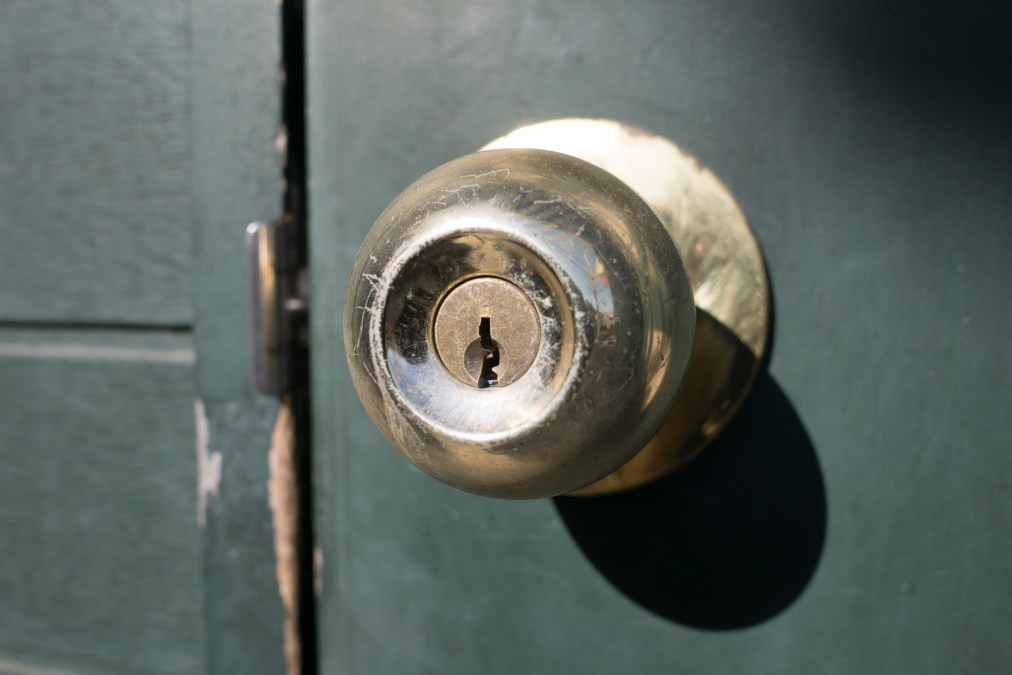 Foreign adversaries are again attempting to breach election-related computer systems in states, Kentucky's top voting official told members of Congress Friday, but they've so far been unsuccessful in repeating the 2016 efforts made by Russian government agents to access voter registration databases.
"We've not been breached, but there has been rattling at our doorknob," Kentucky Secretary of State Michael Adams told members of the House Homeland Security Committee.
Adams' statement, in response to a question from Rep. Lou Correa, D-Calif., came during a hearing about election preparedness that touched on cybersecurity, disinformation campaigns and the readiness of the U.S. Postal Service to handle an expected surge in the number of mail-in ballots in response to the ongoing coronavirus pandemic. While Adams said COVID-19 has upended how elections will be administered this year, he told the committee that cybersecurity remains a top concern for his office.
"All of our other problems don't go away because of Covid," he said. "We've got to keep our eye on the other balls."
The hearing came three weeks after after a statement from the National Security Agency and U.S. Cyber Command about foreign governments' and criminal groups' activities to potentially disrupt the 2020 presidential election. During that statement, delivered at the DEF CON cybersecurity conference, U.S. intelligence officials pointed toward Russia, China and Iran, as well as criminal actors, as leading online threats for election interference.
Michigan Secretary of State Jocelyn Benson said that, like Adams, her state has not experienced any disruptions from hackers.
"We have increased security around qualified voter files, a task force with national experts," she said. "We have not encountered any significant attempts at the state level or any local level. But we're 60 days out and a lot can happen in 60 days."
Still, Benson also told lawmakers that a strong election security posture is one that gives voters assurance that their ballots will be counted accurately and fairly.
"We want the system to be secure and protected against any threats, foreign and domestic, and we want every citizen to have full faith that the election results are a complete and accurate reflection of the will of the people," she said.
But she also noted that the pandemic has only amplified election officials' burden to meet that goal.
"The coronavirus pandemic, along with what seems to be constant and escalating rhetoric and misinformation, has brought historic pressure in the states to meet our goal," Benson said.
Benson, a Democrat, noted her office's interception Thursday of a robocall, allegedly created by a pair of right-wing scam artists, trying to spread disinformation about voting by mail among voters in Detroit. Like most states, Michigan is attempting to vastly expand the use of mail-in and absentee ballots in light of the pandemic, but has found itself having to push back against false and misleading claims, including some spread by President Donald Trump.
At a state level, though, there does appear to be some bipartisan consensus in expanding the availability of mail-in voting to reduce the chances of the deadly coronavirus spreading at crowded polling places. Before the hearing Friday, Adams, a Republican, and Democratic Gov. Andy Beshear announced an agreement to expand Kentucky's voting options this fall, including expanded access to absentee ballots, extended early in-person voting and workarounds if voters lack photo ID.
Still, cybersecurity remains at the forefront, and both Adams and Benson said more federal resources would be helpful. Both expressed interest when Rep. John Katko, R-N.Y., asked if they'd support his Cyber Navigators Act, a bill that would provide funding for small, cash-strapped jurisdictions to hire professionals who specialize in election security.
"The more we can invest through federal funding — and I believe standards are important as well — yes," said Benson, whose state administers elections at the local level, comprising more than 1,600 county, city and town clerks.
Adams struck a similar note.
"I like to say we don't have one election, we have 120 elections," he said, referencing the number of counties in Kentucky. "Their election is only as good as their county cybersecurity."