New NASCIO paper shows how CIOs can use 'four forces'
The association's new paper demonstrates how political, market, customer and inertial forces can be used to further technology organizations' strategic goals, even during the pandemic.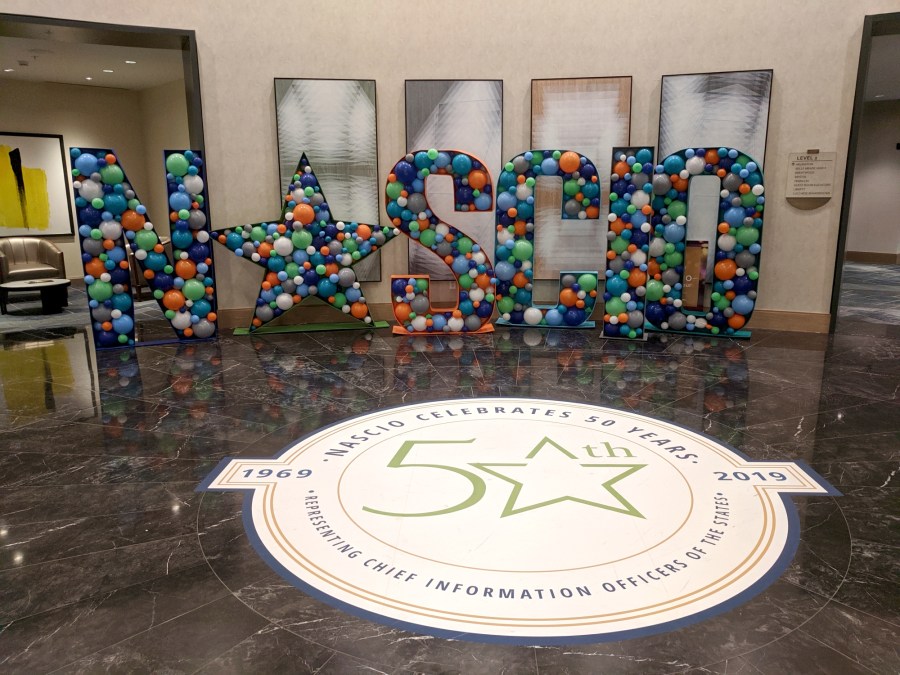 The National Association of State Chief Information Officers on Tuesday published a new report encouraging state officials to consider what it calls "the four forces" when attempting to advance technology initiatives, like those related to cybersecurity or legacy systems modernization.
The paper, titled "The State CIO Operating Model: Leveraging the Power of the Four Forces," demonstrates how four elements that CIOs contend with — political, market, customer and inertial — can be used to further their priorities.
"Market forces" might introduce technological innovations that make certain capabilities easier to implement, while "political forces," such as a gubernatorial transition, may influence which technology initiatives will be approved.
"A state CIO might have no control over the outcome of an election. However, that same state CIO might foresee a change in power and plan accordingly," the paper reads. "The state CIO who acts with the citizen in mind and maintains healthy relationships across stakeholder groups can theoretically operate in a government enterprise regardless of the makeup of the legislature or who holds the governor's seat."
The paper also shows how advice from NASCIO's 2019 playbook, which includes practical recommendations, can be applied to its four forces model and its annual priorities list. In advancing a digital government initiative, for example, the paper suggests using "play 5" from NASCIO's playbook, which is to "build a formal market engagement strategy and invite others to the party."
The report concludes with several recommendations, such as maintaining a "realistic evaluation" of what state CIOs can accomplish given the forces at play, and to establish useful political alliances and stakeholder partnerships. It also encourages CIOs to ask how the four forces can be applied to "a post COVID-19 world."
In a recent NASCIO webinar, Maryland CIO Michael Leahy said that he's watched as "market forces" have played a major role in his office's pandemic response efforts, especially in the form of companies offering free products and services to circumvent government's strict procurement rules. The pandemic suggests procurement reform may be necessary after the pandemic is over, he said.
"We've all gotten so tied up in procurement that we want to make sure everything is perfect, every i is dotted, every t is crossed, that we resume bad faith, where an emergency like this demonstrates that that's just not how people operate, and that if in fact if folks aren't putting forth a credible product, word of mouth is going to stop them far faster than a contract would," Leahy said.
Former Texas CIO Todd Kimbriel cited what NASCIO might call "inertial forces" at play amid his office's pandemic response.
"We have established a perspective that COVID-19 and work-from-home and shelter-in-place are not excuses for doing the job that we have to do every day," Kimbriel said. "So we've established a pretty high standard that does not allow for our employees and our staff that have firm deliverables to step down from meeting the tasks that they've been assigned to do. At times like these, citizens expect their government to be there for them in every regard — moreso in a time that we're dealing with right now."