NASCIO's 2019 annual conference looks toward next half-century
The organization said speakers will look back at events like Texas' widespread ransomware attack and forward to a dynamic, technological future.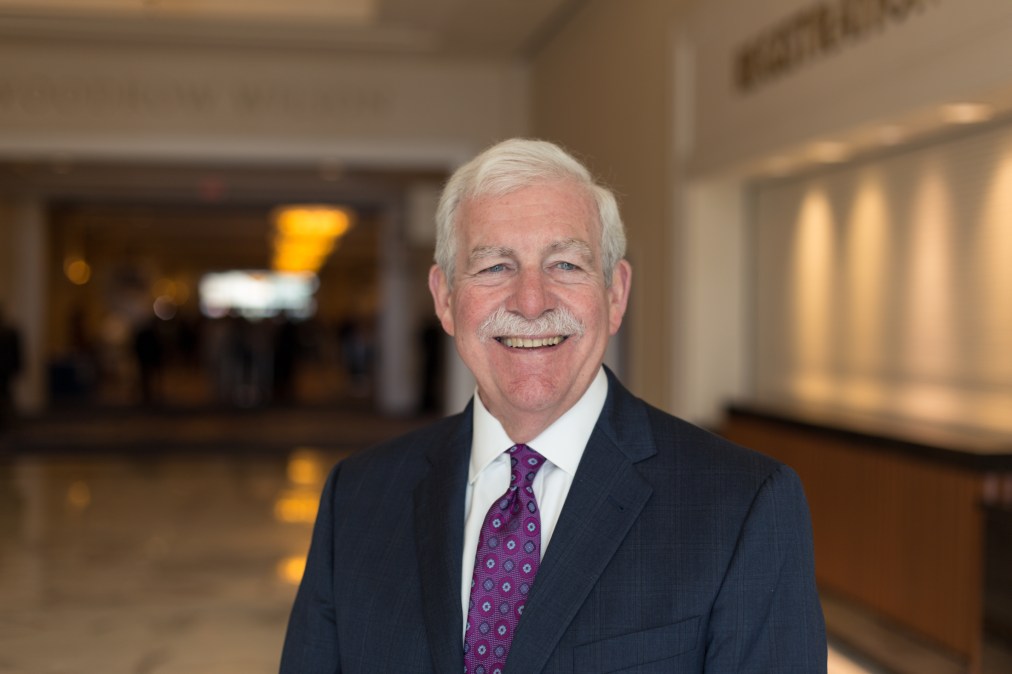 On Sunday, IT officials from the state governments — and vendors who want to sell them things — will fly into Nashville, Tennessee, for the National Association of State Chief Information Officers annual conference and gather information they can use to better run their organizations when they head back to their respective states.
This year also marks NASCIO's 50th anniversary. Meredith Ward, NASCIO's director of policy and research, said that while the midyear conference in May was a look back at the past 50 years, this year's annual conference is meant to survey the next 50.
As with the organization's previous conferences, Ward said this year's programming is designed for state technology leaders who need to "hit the ground running."
"Not only are they working on what's going on now, but it's a very fast-paced, come-at-you-at-a-million-miles-an-hour type of job, so they always have to be prepared for the future," Ward said.
In addition to the usual fixtures present at every NASCIO conference in recent memory — such as emerging paradigm of CIOs as "brokers" of services, and the awards dinner on Tuesday night — the 2019 also event targets newer phenomena.
Texas CIO Todd Kimbriel and chief information security officer Nancy Rainosek will join former Michigan chief security officer Dan Lohrmann in breakout sessions on Monday themed around ransomware prevention and response. Twenty-two local governments in Texas were simultaneously struck by ransomware in August, an attack for which the Texas Department of Information Resources acted as a coordinating response agency.
Another breakout session targets "leadership lessons" for CIOs, as NASCIO continues to shift its programming away from more technical material and toward managerial concerns.
On Tuesday morning, NASCIO's Executive Director Doug Robinson will be joined by Nebraska CIO Ed Toner, Vermony CIO John Quinn and Graeme Finley, a principal at the accounting firm Grant Thornton, to review the results of NASCIO's latest membership survey, which is often considered the most reliable resource on trends in state-government IT.
Other sessions will focus on artificial intelligence, workforce, state and local government cybersecurity cooperation, while a lone session on Wednesday morning will examine using data to affect positive societal change.
NASCIO's Emily Lane told StateScoop that attendees should also look forward to this year's keynote speakers, including Peter Leyden, an entrepreneur and author who Lane said will preview an upcoming article for Wired suggesting that the next 10 to 20 years will bring "explosive innovation."
Lane said NASCIO will also offer a preview of a publication being produced by the association and the professional services firm Accenture that looks at the role of the CIO in innovation.
As a nod to the group's formation in 1969, NASCIO is encouraging attendees to wear Woodstock-inspired dress at the awards dinner on Tuesday. And at the welcome reception on Sunday night, the organization wants attendees to wear denim and cowboy boots, the latter of which will be the subject of a contest for the most stylish footwear. It's all part of NASCIO's Southern hospitality, Ward said.
"We'll serve you some grits and other Southern food," she said. "We're based in Lexington, [Kentucky], and glad people are coming to our corner of the world."