Mississippi auditor, education agency joust over data accuracy, procurement rules
Through audits, letters to the governor and newspaper editorials, State Auditor Shad White said Mississippi Department of Education is being "called to the carpet" to correct decisions that he claims "contradict" state law.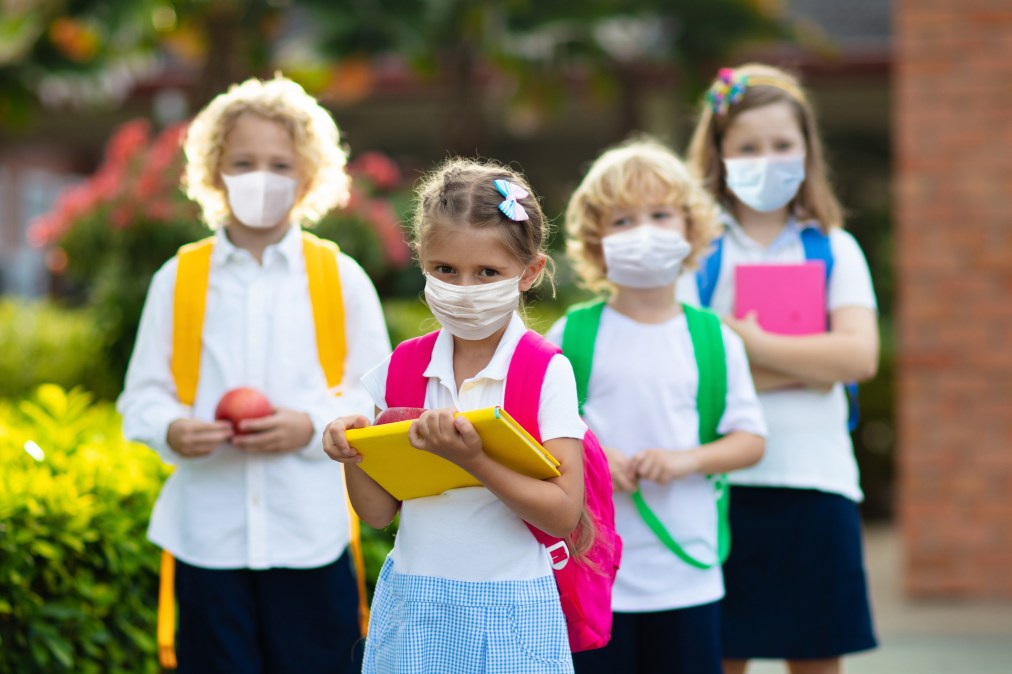 The Mississippi Department of Education is pushing back against a series of audits and investigations from State Auditor Shad White, who this week claimed that the education agency is breaking state law by preventing schools from purchasing remote learning technology and who earlier this year found several flaws in the education agency's data-collection method.
White, who has been the state's auditor since 2018, published three audits this year that challenged the accuracy of MDE's attendance and drop-out data, as well as the data on how much the state's Career and Technical Education program — which provides students with alternatives to four-year university degrees and job training — actually benefits students.
White and his office found that the MDE didn't accurately track how well students in the CTE program performed after graduating and that 73% of local school districts did not use data or evidence to track how well their drop-out prevention programs worked with students. In one of the audits, 80% of school districts sampled lacked policies to address lost, damaged or stolen authentication for their attendance systems, jeopardizing the validity of school attendance rates and potentially those schools' state funding. Another audit revealed that in 2007, the Mississippi State Board of Education changed the way it calculated graduation and drop-out rates just two months after setting a benchmark goal of 85%, resulting in overstated progress toward that goal for the last 13 years.
Though all three audits focus on a different office or program within the MDE, the lack of accurate or verifiable data was a common pattern in each audit, White wrote in an op-ed in The Sun Herald, a Southern Mississippi newspaper, to raise awareness of the state's unreliable education data.
"Today, as state auditor, I fear that the education system is leaving too much room for "creativity" when it comes to the numbers describing how we're doing. Put differently, I'm not sure the state's education data are accurate," White wrote.
Agency concerns
The MDE agreed with all three recommendations made by White in the attendance-focused audit published earlier this month, which found that some school districts are not reliably tracking their students' attendance data, and that the software used by the state to measure attendance is rarely accompanied by robust security policies or data verification procedures. The MDE also agreed with four of the five recommendations in the audit tracking outcomes of the state's CTE program, including that the MDE should conduct annual internal audits of the program. But the education agency also shared "concerns" of their own about the accuracy of the CTE audit in a press release published shortly after the audit was published, citing the audit's misrepresentation of who collects outcome data for the CTE program.
"The MDE has no jurisdiction over the actions and/or guidelines of nSPARC and Lifetracks," said Dr. Carey Wright, state superintendent of education in a press release, citing a separate Mississippi State program called the National Strategic Planning and Research Center that uses a software called Lifetracks to collect CTE program data. "Any findings regarding nSPARC and Lifetracks should not be included in a report about MDE's work."
But in June, the education department defended its graduation data analysis, noting that its graduation rate data complies with guidelines in the federal Elementary and Secondary Education Act.
The MDE only agreed to 19 of the 28 recommendations made by White in the audit of the state's drop-out prevention office, including beginning to collect data to measure how well drop-out prevention programs are working. While it's unclear if the recommendations have been fulfilled yet, according to OSA spokesperson Logan Reeves, "the public should know MDE has issues surrounding its data." But White found even more evidence this week that the MDE is failing to provide adequate technology to students.
'Facts are stubborn things'
On Monday, White wrote a public letter to Mississippi Gov. Tate Reeves and other officials this week alleging that the MDE was breaking state law by preventing schools from purchasing certain technology for remote learning using CARES Act funding.
"MDE should begin complying with the law so that technology can reach students sooner," White wrote in his letter to the governor.
MDE had been given the power by the state legislature to administer $150 million in CARES Act funding to schools who needed to purchase laptops and other remote-learning technology, including the ability to create an "express product list" of approved vendors that schools could choose from. But, White said, the law also gave schools the option to buy technology from companies outside of the list if the vendors met certain criteria. The MDE, however, forbade schools from purchasing distance-learning technology from vendors outside of the EPL, threatening to not reimburse them for their purchases if they did.
That exclusionary stance "contradicts state law," White wrote, and "multiple districts have informed [the office of the state auditor] that buying from MDE's favored vendors will cost tens of thousands of dollars more than they would otherwise have to spend."
In response, Superintendent Wright said in a press release that White's letter was "devoid of all context" and inaccurate in its claims. The press release specified the criteria that school districts must meet to purchase equipment from companies outside of the EPL, such as a lower price and adequate security features and software, but didn't address White's original claim that the MDE initially forbade schools from purchasing from non-approved vendors.
White published a short response on Tuesday following the press release, acknowledging that the MDE had officially allowed school districts to purchase from non-approved vendors, even if it took the agency "being called to the carpet" publicly to do so.
"Again, as the letter stated, MDE told schools that schools 'shall … purchase products from vendors listed on the Express Product List.' This contradicts the law," White said in his response. "And I didn't make those words up. Those are MDE's words. We have multiple documents showing this, along with emails from MDE confirming that this was their position, along with accounts from several local superintendents who were told this. Facts are stubborn things."
Update 8/28/20: Additional information about MDE's response to the audits was added to this story.