Minnesota IT official took bronze in Paralympic shot put
Joshua Cinnamo, a data center project manager with Minnesota IT Services, represented the United States in shot put at the Tokyo Paralympics.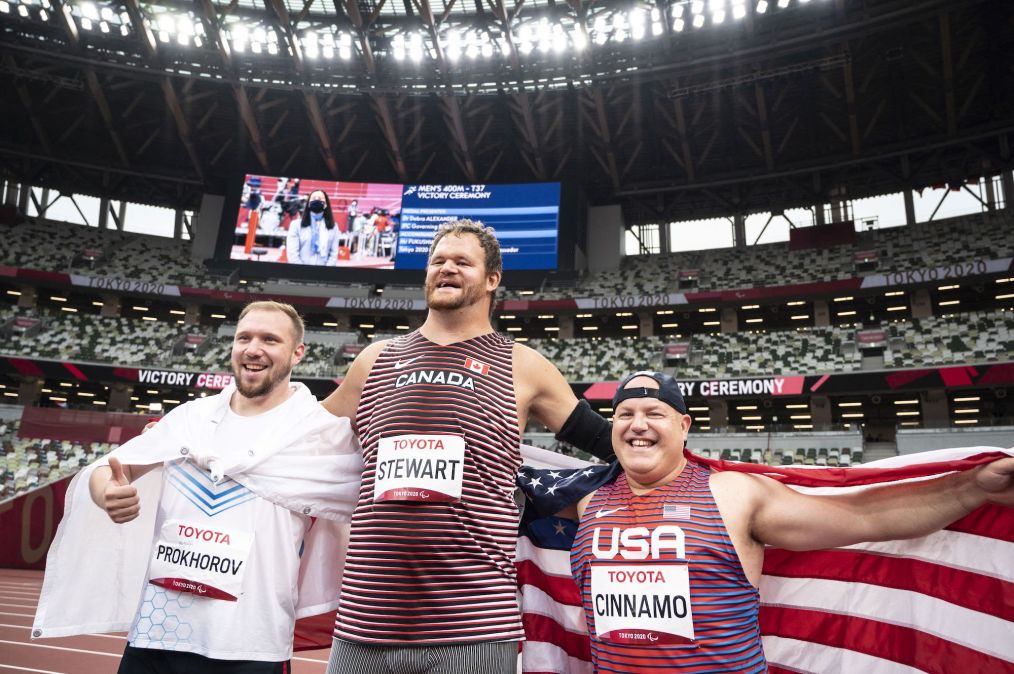 There's no shortage of prizes and awards showered on state IT officials for their roles in managing the operations of government. But one Minnesota data center manager this month nabbed a much rarer accolade when he won a medal at the Tokyo Paralympics.
Josh Cinnamo has worked nearly 12 years for Minnesota IT Services as a project manager for the state's enterprise data centers, a role in which he oversees the billing, inventory and assets of state government's data infrastructure. But on Sept. 1, he also took the bronze medal with a 15.9-meter throw in the F46 shot put, a competition for athletes with a single upper-limb amputation. Cinnamo, who was born with a deficiency in his right arm, finished behind Greg Stewart of Canada and Nikita Prokhorov of Russia.
"I have always viewed myself as an athlete and when I became more involved in adaptive sports, I found other athletes who cared about elite performance, and not just participation," Cinnamo, 40, said in an interview last month published by MNIT's in-house blog. "Growing up, I chose to avoid adaptive sports for much of my life, viewing it as a pity party."
Cinnamo, according to the U.S. Olympic and Paralympic Committee, played high-school football growing up in San Diego and was also a two-sport varsity athlete while attending Luther College. He's also entered several CrossFit competitions and endurance races, but only started competing in Paralympic sports until 2014.
Cinnamo said on the MNIT blog that he trained often in a home gym he built in his garage, which spared him 40-minute drives to training facilities. Preparing for the Paralympics required "a lot of throwing, lifting and eating" — an entire separate job he had to balance with his role on the data-center team. That day job revolves around keeping Minnesota's data operations up and running, including worrying about air conditioning, humidity, power, maintenance, and camera services, duties that became all the more important during the COVID-19 pandemic.
"Over the pandemic, our biggest accomplishment as a group is that despite all of those factors, the enterprise data centers are thriving," he told the MNIT blog.
While the Canadian Stewart's 16.75-meter heave took gold in Tokyo for a Paralympic record, it fell short of the 16.8-meter world record Cinnamo set in 2019 at the World Para Athletics Championships in Dubai, United Arab Emirates.
And even ahead of his Paralympic bronze, Cinnamo said he was already looking forward to the 2024 games in Paris, especially since he would be able to be joined by his wife and children. Spectators and athletes' families were barred from the Tokyo Olympics and Paralympics due to the pandemic.
"We'll see if I can continue being successful for an additional three years," he said, according to MNIT. "I'd love to expose them to the games and allow them an opportunity to experience the world and dream big for themselves."