Miami-Dade transit using AI to monitor passengers for social distancing
The county's transit authority signed up an analytics firm after the pandemic hit to track effects of its COVID-19 response measures.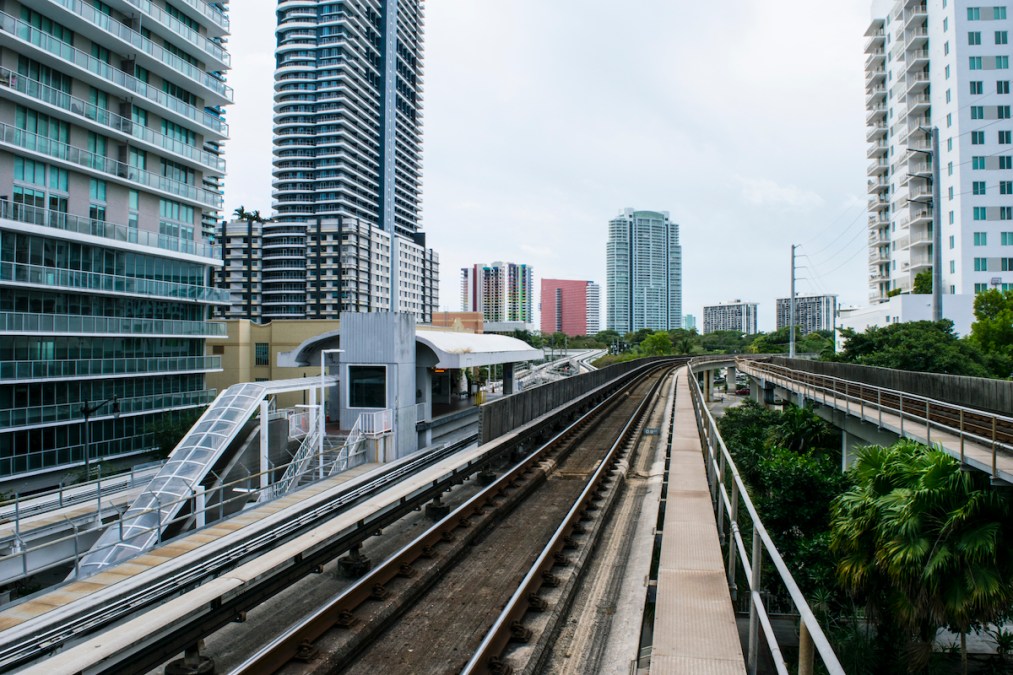 Officials in Miami-Dade County, Florida, are testing an artificial intelligence-powered camera system to both track ridership levels and, as the coronavirus pandemic drags on, monitor whether passengers are practicing appropriate social distancing.
Miami-Dade Transit signed a temporary contract with Unleash Live, an Australian analytics company, in April to initially monitor ridership, but as the health crisis has gone on, the partnership has started to take other forms.
At the onset of the pandemic, the agency indefinitely opened gates and suspended fare collection at 23 stations on its Metrorail system. But in doing so, it lost its ability to count how many people were boarding trains, said Carlos Cruz-Casas, an assistant director at the county's Department of Transportation and Public Works. Cruz and his team run footage from from the agency's 500 platform CCTV cameras through Unleash Live's AI-powered video analytics software, which automatically detects whether a person is entering or exiting the metrorail gates. Through the analysis, Cruz and his team can maintain the anonymity of riders while tracking how many are entering and exiting the metrorail, and, on certain platforms, whether commuters are standing six feet apart.
"If you're doing AI like that, there's no reason why you wouldn't do it for face-mask adherence or social distancing," said Hector Garnica, a transportation services division director who's leading Miami-Dade Transit's data efforts.
And while the county hasn't yet explored it, Cruz said it may also be possible to use the cameras to detect whether passengers are wearing masks, which the transit agency requires.
Cruz said the agency may also conduct data analyses to keep sidewalks, buses and the interior of different transit cars socially-distant and sanitary. Though the contract with Unleash Live is intended to be a temporary solution while the Metrorail gates remain open, the technology could be a starting point for more advanced analytical work, Cruz said.
"Right now, we're going to figure out how to do this in a more robust way," he said. "If we do it for rail and mover, do we do it inside the cars, do we do it on bus stops? Perhaps AI isn't the right solution, and we have to use a combination of solutions. If we're able to create systems that anonymize the user, using technology, we can count without having to receive the video feed. That would be a good way moving forward."